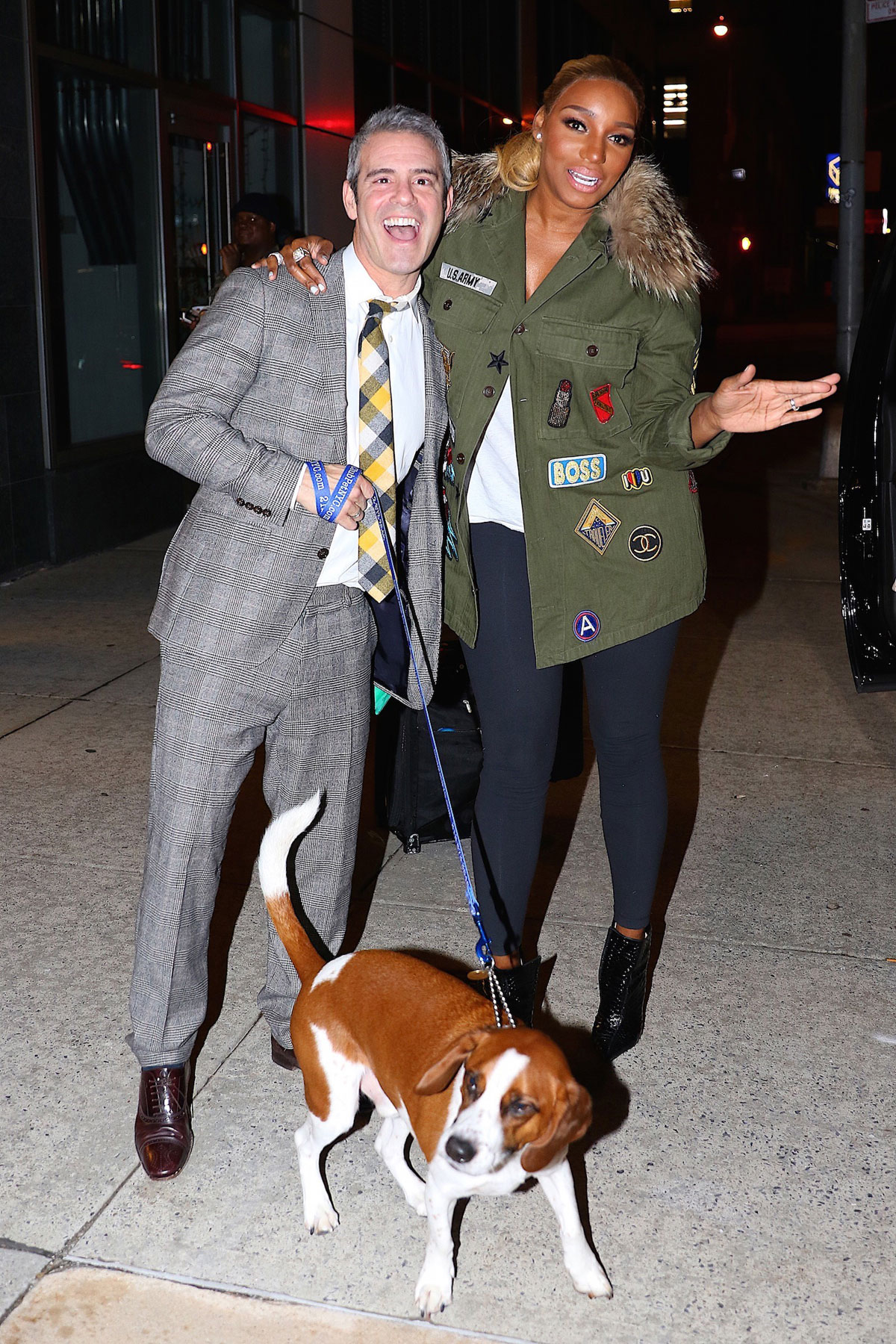 NeNe Leakes was a main original cast member of the The Real Housewives of Atlanta for 10 of the show's 13 seasons. She appeared full-time in seasons 1-7, in a supporting role in season 8, and full-time again season 10-12. In my opinion, she was definitely the "main character" on the show, which is one of the highest-rated reality shows with the highest-paid cast on the network.
In 2020, there was some drama that led to NeNe getting cut from episodes and losing her salary. At the end of that year, she announced she wouldn't be returning for the 13th season and then tweeted and deleted that Andy Cohen was racist. Now, she's filed a lawsuit against those involved with producing RHoA, including NBC, Bravo, and Andy Cohen. NeNe says the show was a "racist and hostile environment" and specifically namechecks former housewife/co-star Kim Zolciak-Biermann.
Reality star NeNe Leakes has filed a lawsuit against the people and companies responsible for producing the hit series Real Housewives Of Atlanta. According to the Associated Press, the lawsuit was filed on Wednesday (April 20.) In the legal action, she claimed the show was a racist and hostile environment, citing years of racist remarks from fellow housewife Kim Zolciak-Biermann. The comments allegedly made never resulted in consequences for Zolciak-Biermann, only Leakes.

Although she is the source of the alleged racism, Zolciak-Bierman is not named in the suit. The 54-year-old has listed NBCUniversal, Bravo, production companies True Entertainment and Truly Original, executives from the companies, and Housewives executive producer Andy Cohen, as defendants. In her lawsuit, Leakes, who was a star of the series, claimed the complaints of racism ultimately led to her being forced off the show in 2020 ahead of the 13th season.

"From the day the series began filming, NeNe was the target of systemic racism from co-star Kim Zolciak-Biermann, which was tolerated by Bravo executive producer Andy Cohen and other executives," Leakes' lawyer David deRubertis expressed in a statement according to the news outlet.

Leakes lists instances where Zolciak-Biermann allegedly made racist remarks on RHOA without pushback from the network and producers, dating all the way back to the series' first season, which aired in 2008. In her allegations, Leakes claimed Zolciak-Biermann made remarks such as "I don't want to sit around with NeNe and eat chicken," calling fellow housewife star Kandi Burruss' home "ghetto" and even referring to Leakes and other cast members using the N-word.

According to the lawsuit, Leakes complained to executives however, those in charge "did not terminate their relationship with Zolciak-Biermann, nor take any other meaningful action to put an end to her racially-offensive behavior."

"NBC, Bravo, and True foster a corporate and workplace culture in which racially-insensitive and inappropriate behavior is tolerated—if not, encouraged," said the suit Associated Press reported.

The lawsuit notes that when Leakes was allegedly forced off of the show, she vocally supported the Black Lives Matter movement as civil action across the country elevated to historical heights.

"As the Black Lives Matter movement swept our nation, Mrs. Leakes—Bravo's historically most successful Black female talent—should have been embraced by NBC, Bravo, and True," the suit claimed. "Instead, NBC, Bravo, and True forced her out of the 'house she built,' denying her a regular role."

Bravo's The Real Housewives of Atlanta Season 14 is set to premiere on Sunday, May 1st at 8 p.m. ET/PT with a leading cast of all Black women. Returning housewives are Kandi Burruss, Kenya Moore, Shereé Whitfield, and Drew Sidora. Former special guest Marlo Hampton now holds a peach of her own as a main castmate this season. Additionally, Sanya Richards-Ross joins as a four-time Gold Medal Olympian, mother, wife, and businesswoman.
[From Vibe via Yahoo! Entertainment]
NeNe's Twitter bio reads "BLACKLISTED FOR TELLING THE TRUTH & NOT WANTING TO BE ABUSED ANYMORE! RECEIPTSSS." And I guess she is pulling out the receipts, many of which were already televised. So Kim isn't named in the suit as a defendant, but the racist comments originated from her and contributed to the hostile work environment that NBC/Bravo/Andy allegedly continued to facilitate by doing nothing. I'm not a lawyer, but that seems to make sense to me in terms of suing against systemic racism as opposed to individual. I do remember the comments Kim made and NeNe did call them out at the time, including at a reunion and Andy acknowledged that they seemed racist, but then unquestioningly accepted Kim's half-hearted defense of "that wasn't what I meant and I have Black friends." Kim's inclusion on the show at all always bothered me — as if the only way people would watch a show with a predominantly Black cast was to add a white woman. I'm sure a bit of the thinking was of the time (2008), but they could have picked a white woman who actually likes Black people. Kim tried so hard to seem "down" and it was abundantly clear that she absolutely was not, aside from her few Black friends. Unless the thinly veiled racism was the point of casting her? Hm.
I talked to my friends who have a wider range of experience with Bravo's offerings and they confirmed that Bravo and Andy have many instances of racism, some obvious and some less so, in the form of micro-aggressions and double standards. The latter is certainly harder to prove, but some of it is pretty obvious if you just look at the cast demographics of the RH franchise as a whole. And allegedly a white cast member on Vanderpump Rules pulled a knife on a Black costar years ago and it was caught on film, didn't air, and the attacker is still on the show 5 seasons later. Compare that cover-up to how Monique from Real Housewives of Potomac was shamed for pulling Candiace's hair and smacking her over a charcuterie and cheese board. Anyway, back to NeNe — she's obviously had her issues and said/done questionable things herself in the past, but her inimitable persona on a ratings juggernaut played a large role in the success of the franchise, the network, and reality TV. People may be quick to dismiss the suit as revenge, but her claims should be taken seriously. A lot of the evidence is on tape! I've linked to it before, but this feature is definitely worth a read.
Photos credit: Avalon.red, Getty and via Instagram