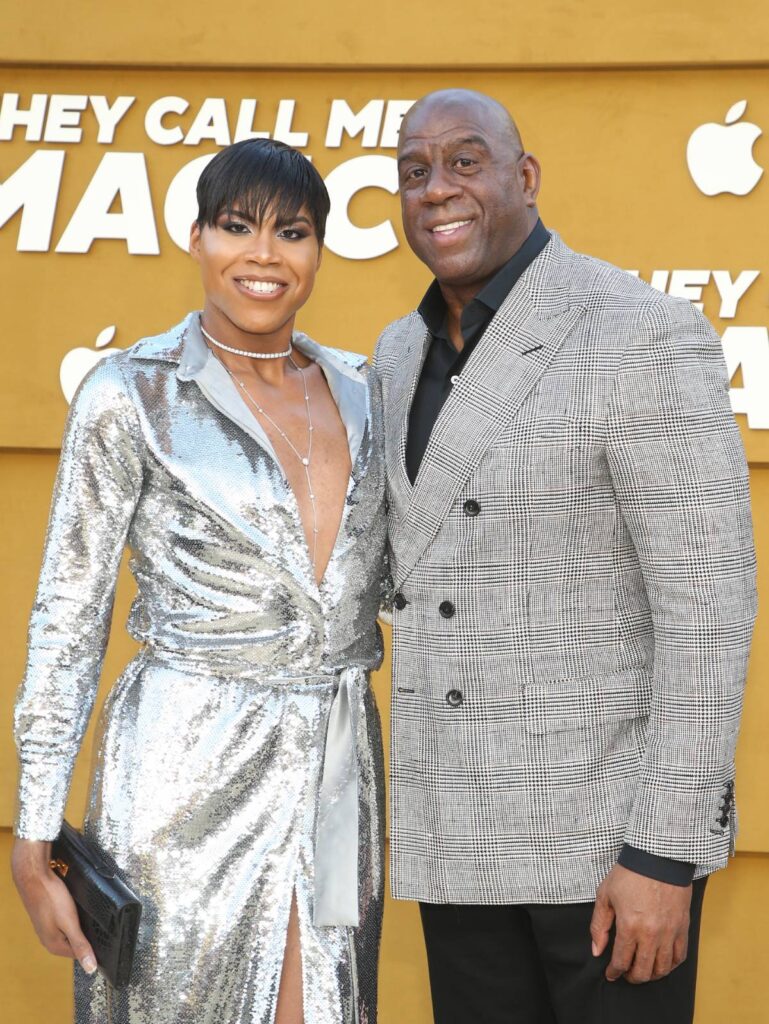 Magic Johnson is everywhere right now. Not only it is the 30th anniversary of his HIV+ announcement, but the HBO series, Winning Time, about the making of the Lakers Dynasty, is supposed to be very good. I haven't seen it yet, but it's next up on my list. Coinciding with that is the docuseries on Apple TV+, They Call Me Magic. That, I have heard, is excellent. That's my timeline so most of it will be nostalgia. However, I know there will be much I don't know, especially Magic and Cookie Johnson's private battle after his diagnosis. Magic also talks about how he handled his son EJ's coming out. He's spoken prior about how he did not accept it. But Magic apologized for the pain he caused EJ and accepted him unconditionally, even despite his religion not holding the same beliefs on homosexuality. In They Call Me Magic, Magic said he's really proud of the work EJ is doing and the person he's become.
Johnson's advocacy has touched millions, including those in the LGBTQ community. In 2013, Johnson's son EJ publicly came out as gay, and the series explores how the basketball icon's initial reaction was not one of acceptance. Eventually, Johnson embraced his son and their relationship grew — a journey that continues to motivate some members of LGBTQ community to walk in their own truths.

"I'm so happy. I'm proud of EJ, the work that he's doing, the person that he has become, the work he's doing around the world," he says, "and then EJ has saved so many young people's lives because of him coming out."

"We get so many letters from around the world, from young people saying EJ inspired me to come out to my parents or come out to my friends," Johnson adds. "And so I'm so just so happy, and all these stories come out in this doc series, and that's what makes it special."
The last time I wrote about EJ, some of you said he acted like just another spoiled brat on Rich Kids of Beverly Hills. That bummed me out because what little I'd seen of him, he seemed like a lot of fun. I looked into the work that Magic referenced above, and EJ is doing good work. His main cause is to help end homelessness for LGBTQ youth, which, as you know, is a something I hold dear to my heart. So not only is he helping others simply by living as a high-profile LGBTQ person, he's using the privilege of his position to do work in the community and I can see why his parents are so proud of him.
Magic and Cookie's open love and acceptance of EJ for everything that makes him who he is has served as an example for others as well. Dwyane Wade and Gabrielle Union credit Magic and Cookie and their role models when their daughter Zaya transitioned. When the Wades moved to LA, the Johnsons were the first people they called to find out the best schools and communities to place themselves for Zaya's well-being. Magic said the fact that they were able to inspire another family to accept their child fully and openly was "yet another blessing" that they were given with EJ's journey. And these are two very famous families openly broadcasting this message. Just think how many families they've influenced to do the same.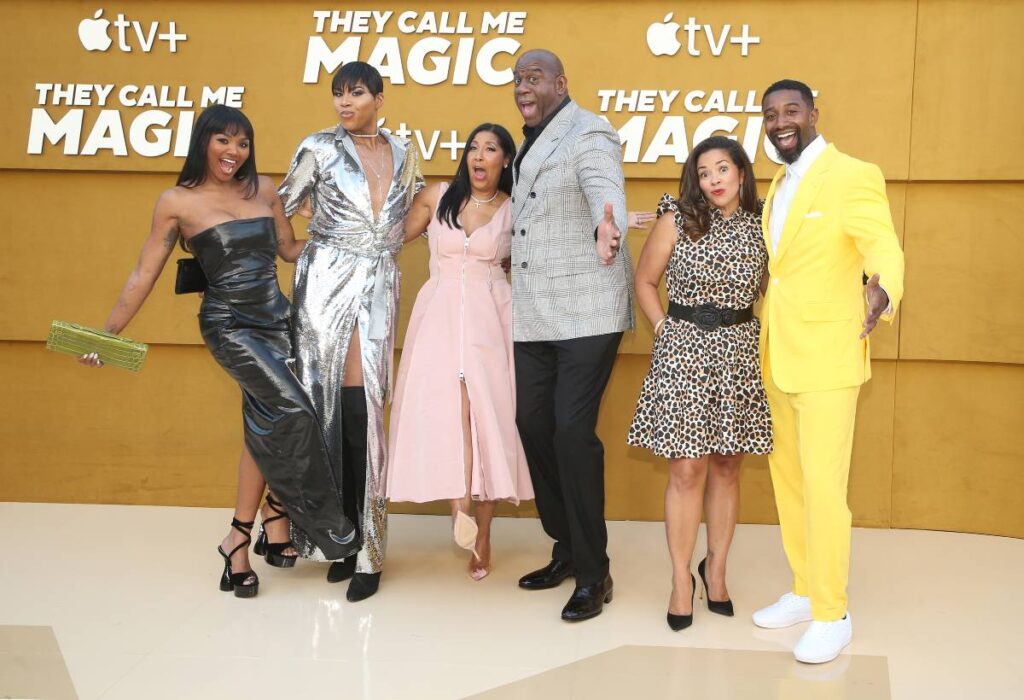 Photo credit Instar Images and Instagram