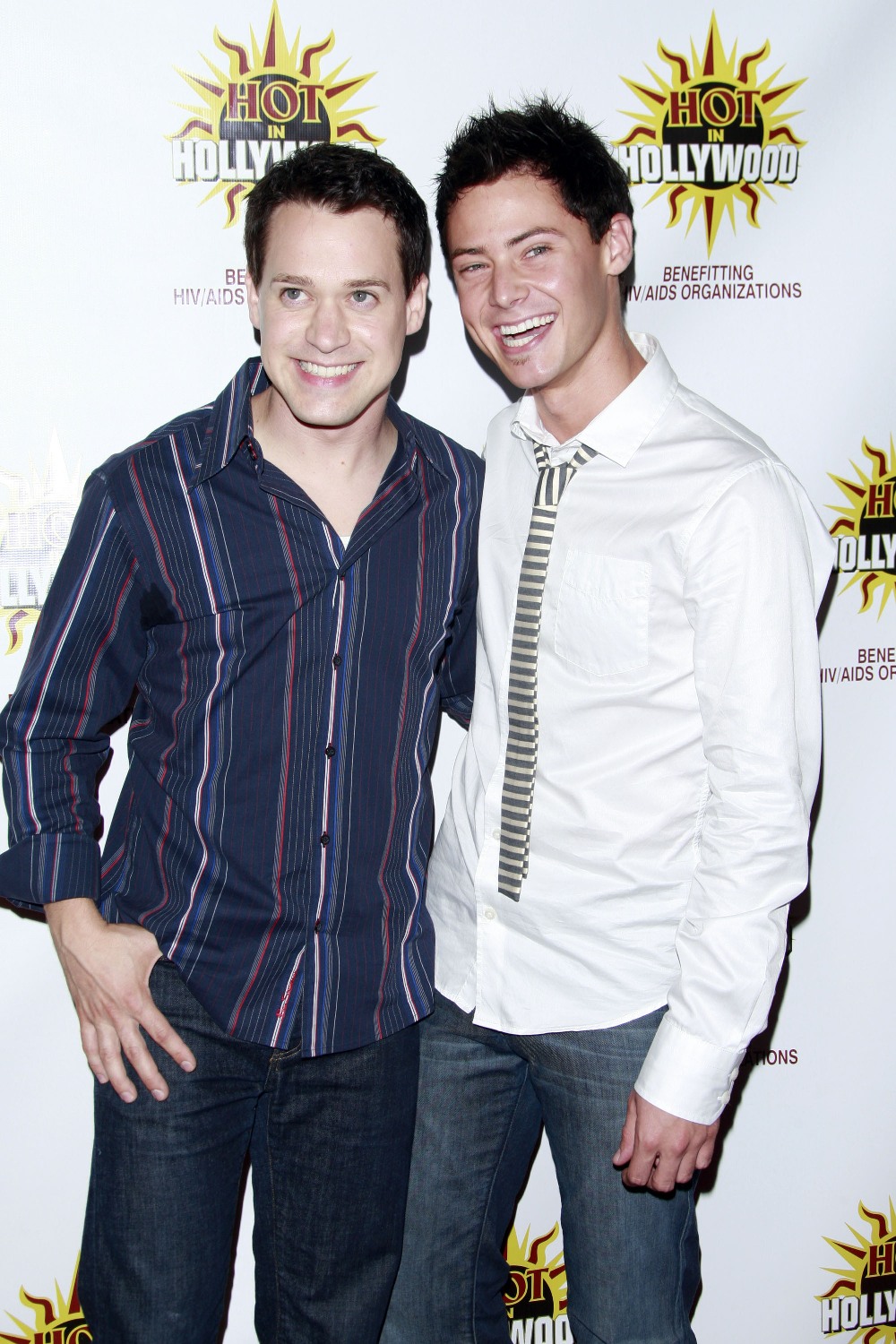 In Touch Weekly is reporting that 36-year-old T.R. Knight has dumped his 20-year-old boyfriend of two years Mark Cornelsen. T.R. blames his crazy schedule, according to friends. I don't really follow news about T.R., so I was totally surprised to see how young his boyfriend is. And they got together when Mark was 18 years old! Damn, T.R. likes jailbait. T.R. also wants to keep his family-friendly image, considering he keeps talking about how he wants a baby. Sigh… then he should settle down with someone closer to his own age, damn it!
T.R. Knight is blaming his hectic schedule as the reason for his split with his boyfriend of almost two years, Mark Cornelsen.

"It just came to a natural end, no hard feelings," explains a close friend of the former Grey's Anatomy star, whose focus has been on his role in the musical Parade at the Mark Taper Forum in LA. "They still care about each other very much."

And though T.R., 36, asked his ex, who is 16 years younger, to move out of the apartment they shared, he said it doesn't mean he has given up hope for a family someday.

"I want a baby," he told Ellen DeGeneres around the time of his breakup. His wish to adopt a child is genuine. "When the time is right, it will happen," says the pal, adding that for right now, "his focus is on the show."
[From In Touch Weekly via Huffington Post]
Last year there were rumors that Mark was telling T.R. to leave Grey's Anatomy to try for a film career. Well, T.R. has officially left the series, but he literally has nothing, absolutely zero projects lined up. So what's with this whole "hectic schedule" business? Is it code for "I met someone new at the gym"? Or code for: "Pack your bags, Daddy found someone younger"? I could go on. But I won't. I hope Mark is coping well and I hope T.R.'s new guy (you know there's a new guy) is worth it.
UPDATE: It seems I was wrong about T.R.'s career post-Grey's. Apparently, he's doing a play called Parade in Los Angeles right now. Sorry about that! The LA Times has more about the play, including some boring quotes from T.R. Still no television or film projects, though. Guess he's staying in theater.
Here's T R and Mark at the Hot In Hollywood event in June 2008. Images thanks to WENN.com .