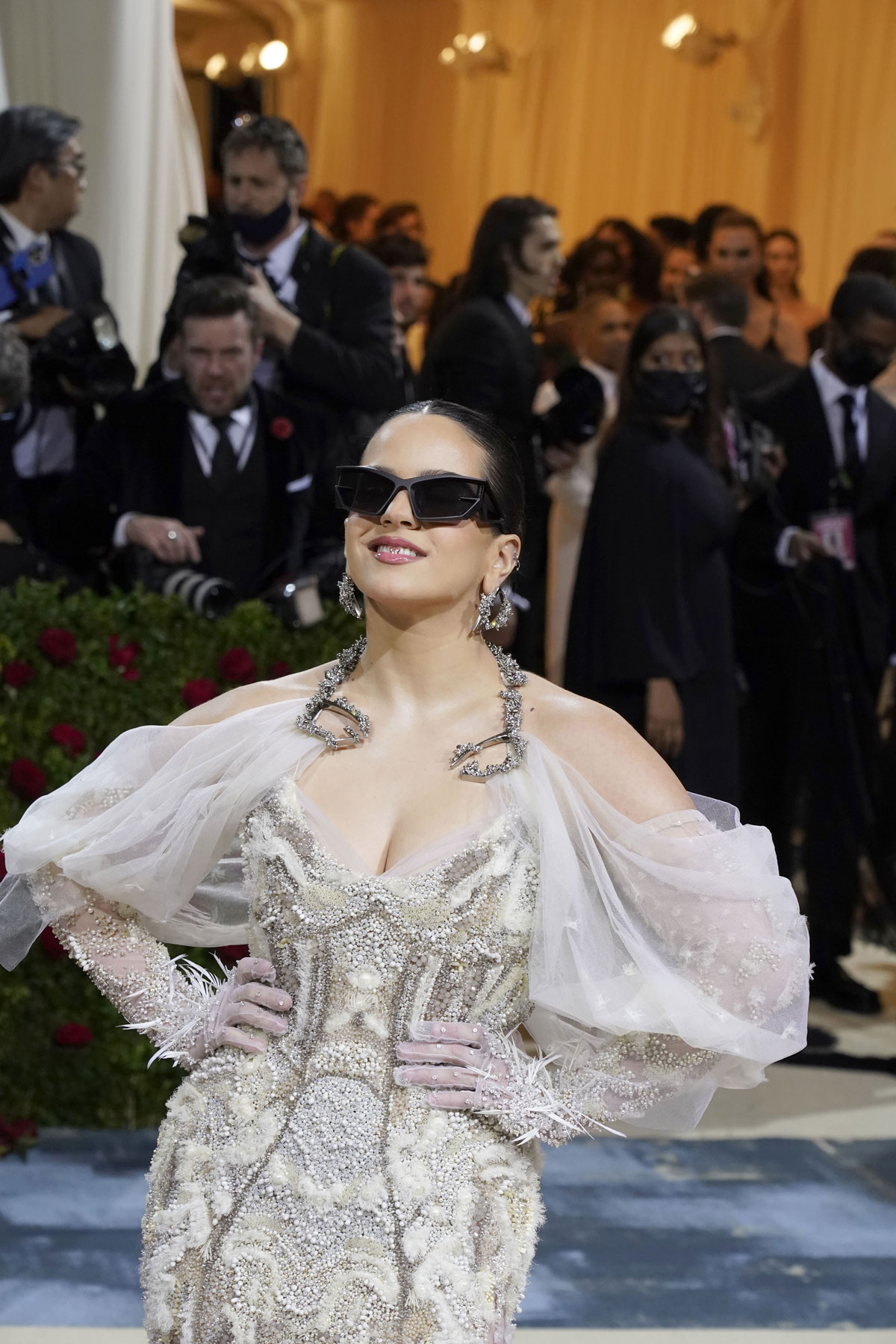 Singer Rosalia only recently came onto my radar, I remember covering her at the first half of this neverending Met Gala, which was in September. She wore a dramatically long Rick Owens gown at the time, and she brought it again in Givenchy last night. I love this elaborate off white gown with beading, feathers, chiffon and what looks like a boned corset (it's probably not and is just the design). The metal "G" bedazzled neck strap is a great detail. She's got my attention now.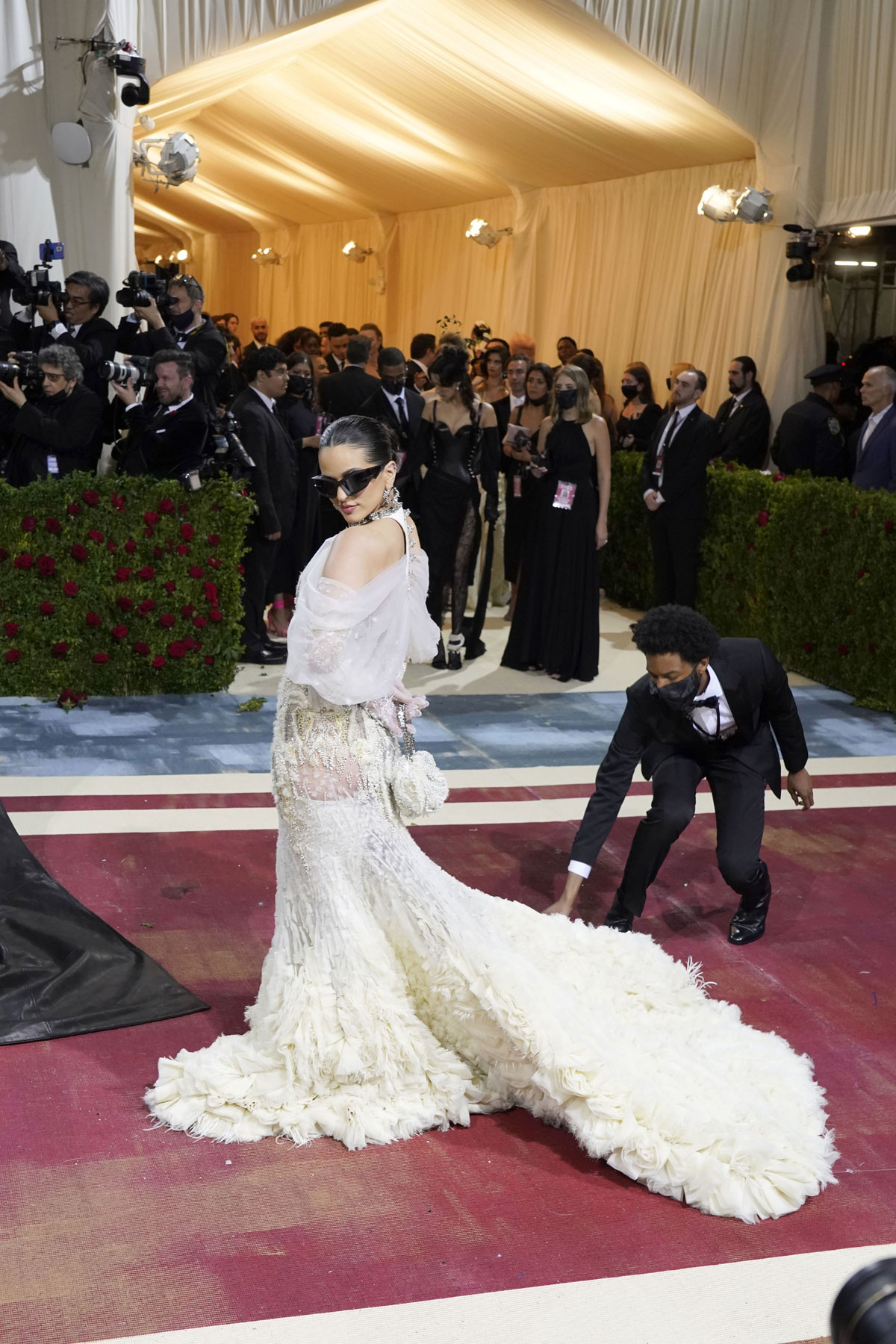 Claire Danes was in Lanvin at the Met Gala with her handsome husband, Hugh Dancy. This is more 1920s, but it's fine. The netting around her face is interesting. I'm invested in Claire and Hugh for some reason, probably because they're both such great actors. They've been married since 2009 and have sons Cyrus, nine, and Rowan, three and a half.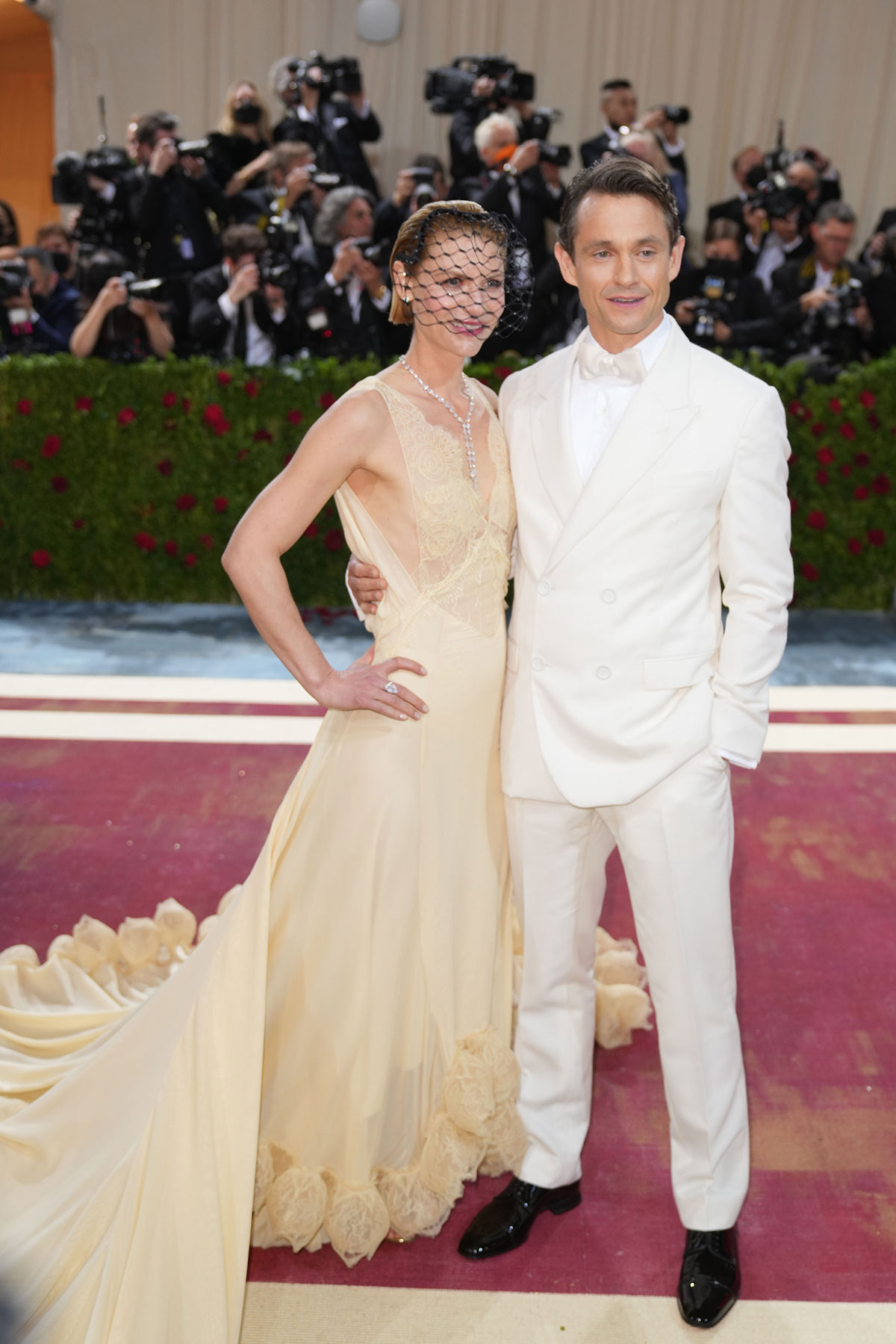 Chloe Bailey was in a gold Area gown that's doing weird things to her proportions. It's very Jessica Rabbit and cartoonish. I like the golden snitch thing around her neck.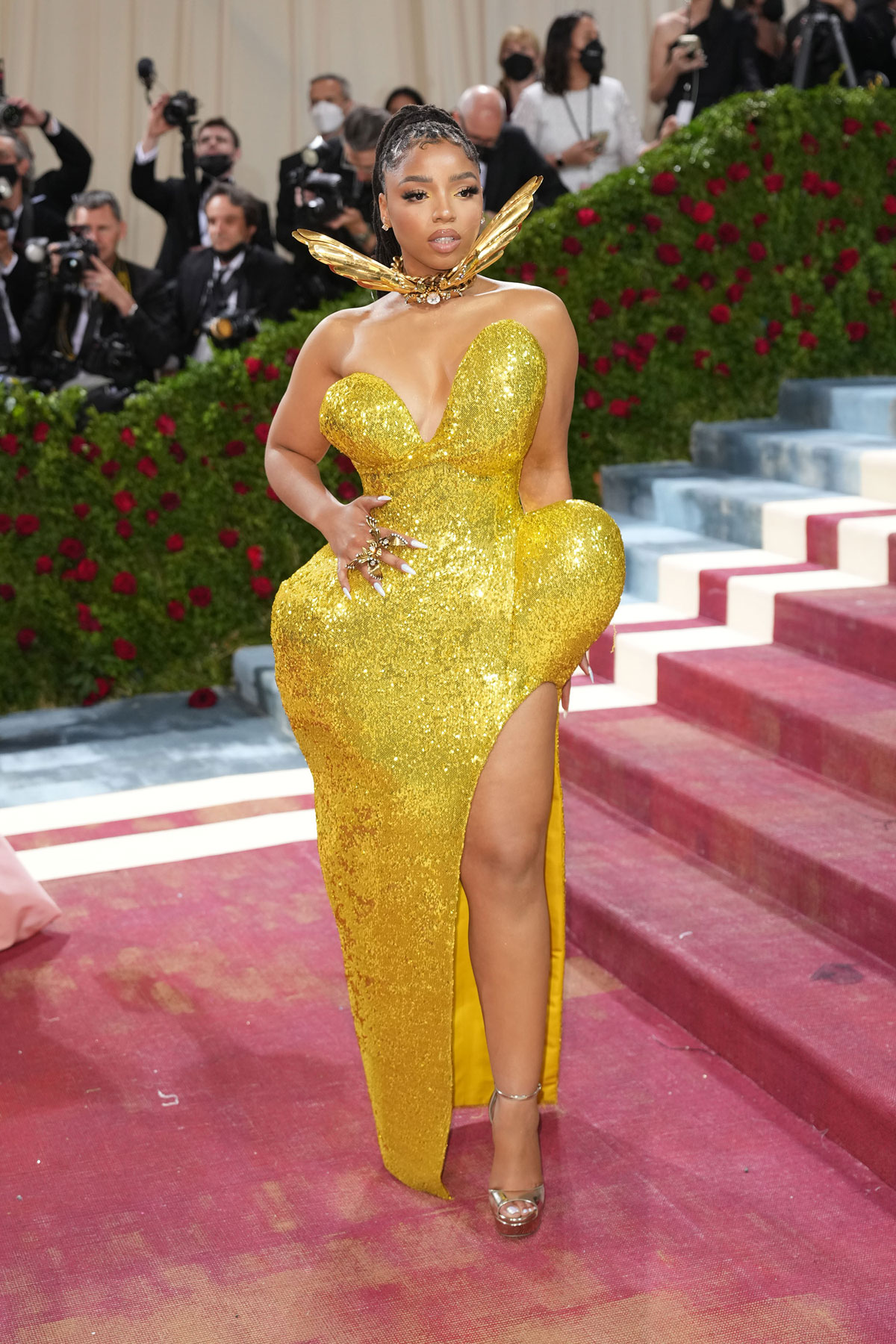 Camila Mendes was in gold sequined and tasseled Ami and this was one of my favorite looks. I don't know how on theme it was but this whole look is amazing.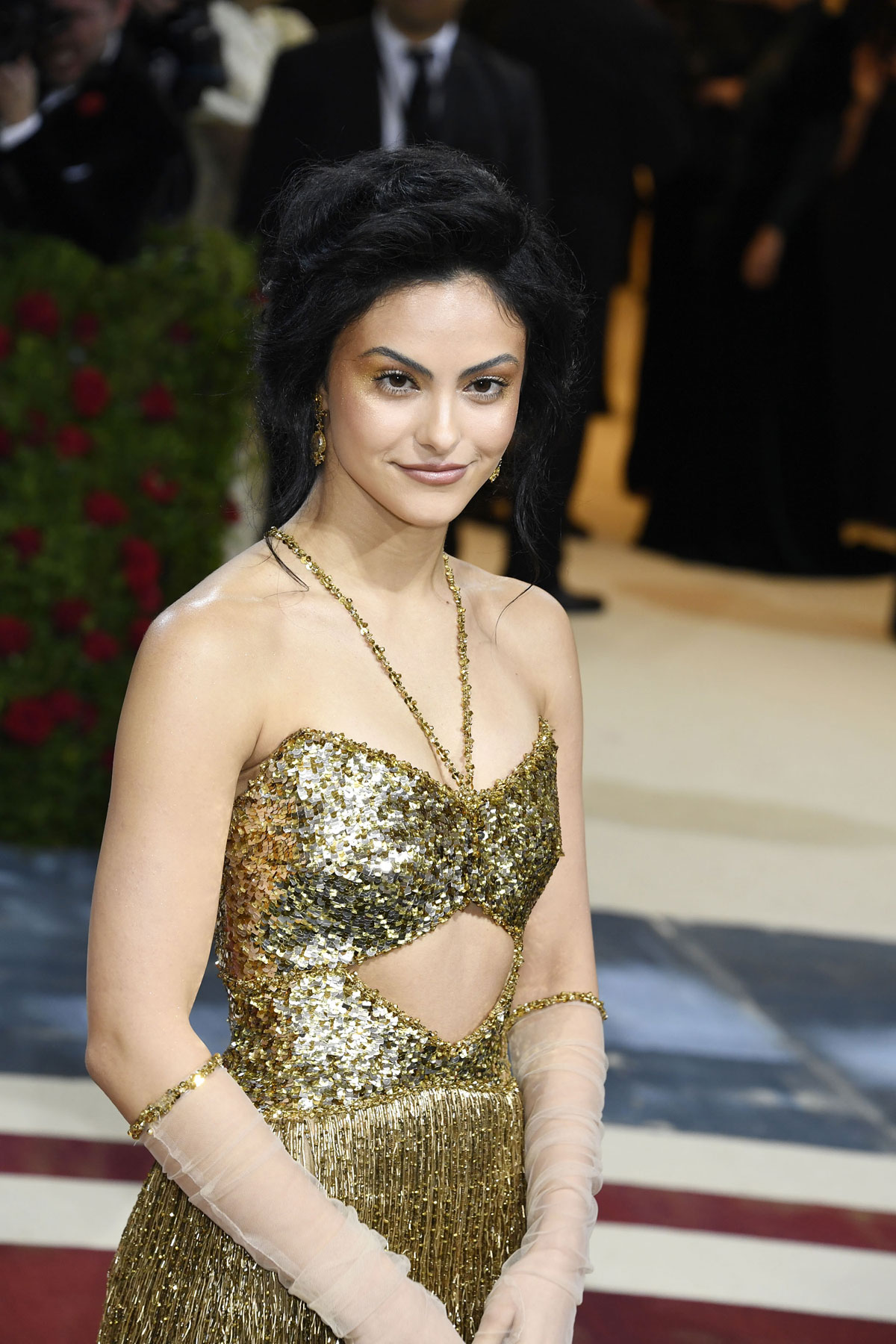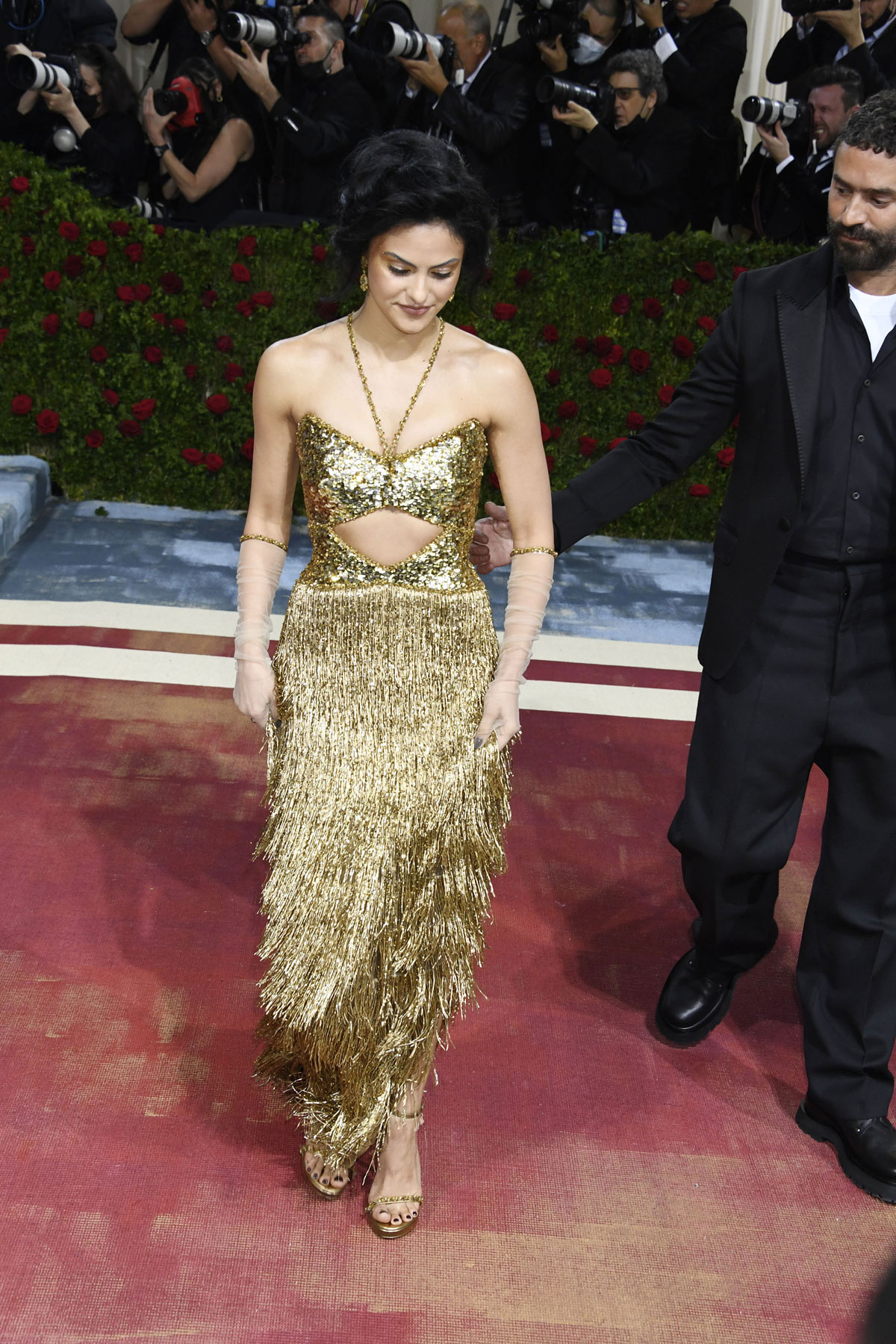 Photos credit: Instar, Avalon.red and via Instagram