Doctor Who is a long-running sci-fi series on The BBC. I thought it had only been around for 13 seasons — a respectable run on its own — but it turns out what I thought was the beginning of the series in 2005 was actually a revival. By 2005, the show already had 26 seasons and three movies under its belt since it premiered in 1963.
Boiling it down to the simplest form: the series follows the adventures of a time-traveling alien who explores the universe in a spaceship and takes various human incarnations over the years. Thirteen actors — 12 men and most recently, one woman — have led the series since it's been airing and they've just announced the latest actor to take up the mantle. Ncuti Gatwa will be the next Doctor and the and the first Black actor to lead the show.
Ncuti Gatwa is embarking on an exciting journey as Jodie Whittaker's successor in "Doctor Who."

The Rwanda-born, Scotland-raised Gatwa, 29, will be the first Black actor to helm the quintessential British sci-fi show, but he won't be the first Black Doctor: Jo Martin has played "Fugitive Doctor" in several episodes.

BBC announced the "Sex Education" star's new position as the fourteenth doctor on Sunday.

"There aren't quite the words to describe how I'm feeling. A mix of deeply honoured, beyond excited and of course a little bit scared," Gatwa said in a statement. "This role and show means so much to so many around the world, including myself, and each one of my incredibly talented predecessors has handled that unique responsibility and privilege with the utmost care. I will endeavour my upmost to do the same."

He added, "And so as much as it's daunting, I'm aware I'm joining a really supportive family."

"Unlike the Doctor, I may only have one heart but I am giving it all to this show," said Gatwa, a reference to Doctor Who's two hearts…

Prior to Whittaker and Gatwa, 13 leads had been white men…

In 2020, Martin became the series' first Black doctor. Her incarnation of The Doctor, a shape-shifting, time-traveling alien, appeared in a January episode of the show but wasn't meant to replace Whittaker's.

Martin's character appeared alongside Whittaker's as a previously unseen past incarnation of The Doctor, just like John Hurt's version (dubbed "The War Doctor") appeared with Tennant (the 10th Doctor) and Smith (the 11th Doctor) in 2013.

Her character is first introduced as Ruth Clayton, an Earth civilian whom The Doctor shows up to protect from an alien fugitive. But after her memory is reinstated, she reveals herself to Whittaker as a past version of The Doctor.
This is pretty exciting news! As the article notes, there was a Black actress who played a version of the Doctor (time travel makes this possible), but she made a guest appearance instead of appearing as a new lead. So Ncuti is the first Black lead actor of this long-running series. He was born in Rwanda and his family moved to Scotland when he was young to escape the genocide. And he's a classically trained actor. Also, Ncuti's name is pronounced "shoo-tee," though from the spelling and his photos I thought it was pronounced "cutie." This is a great career accomplishment for a young actor — to join a beloved and prolific series in a lead role. Ncuti is only 29 and aside from his role on Sex Education, he hasn't been in much. Though it seems he does have a role in the Margot Robbie Barbie movie that's coming out next year, so he's getting some variety in his roles already.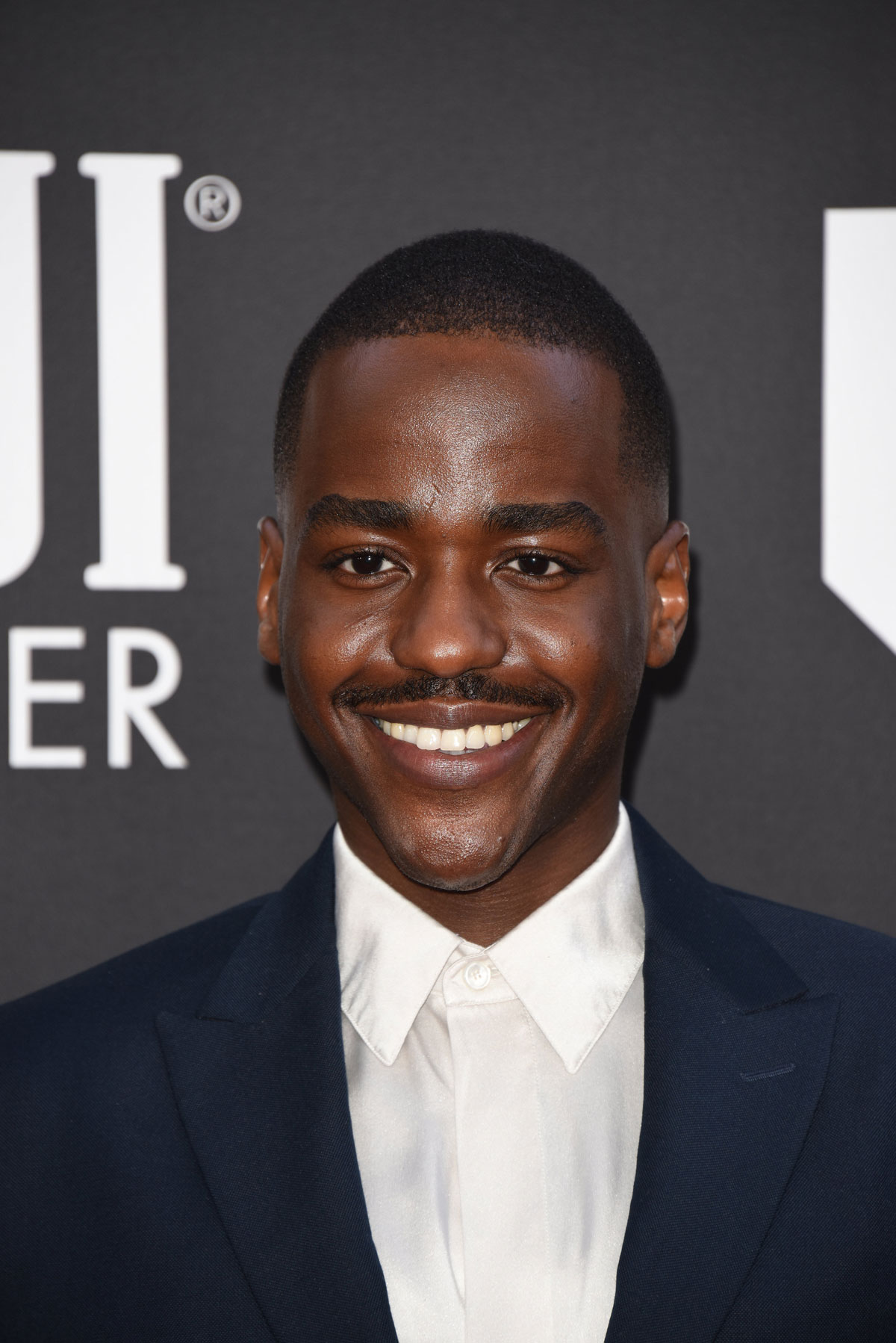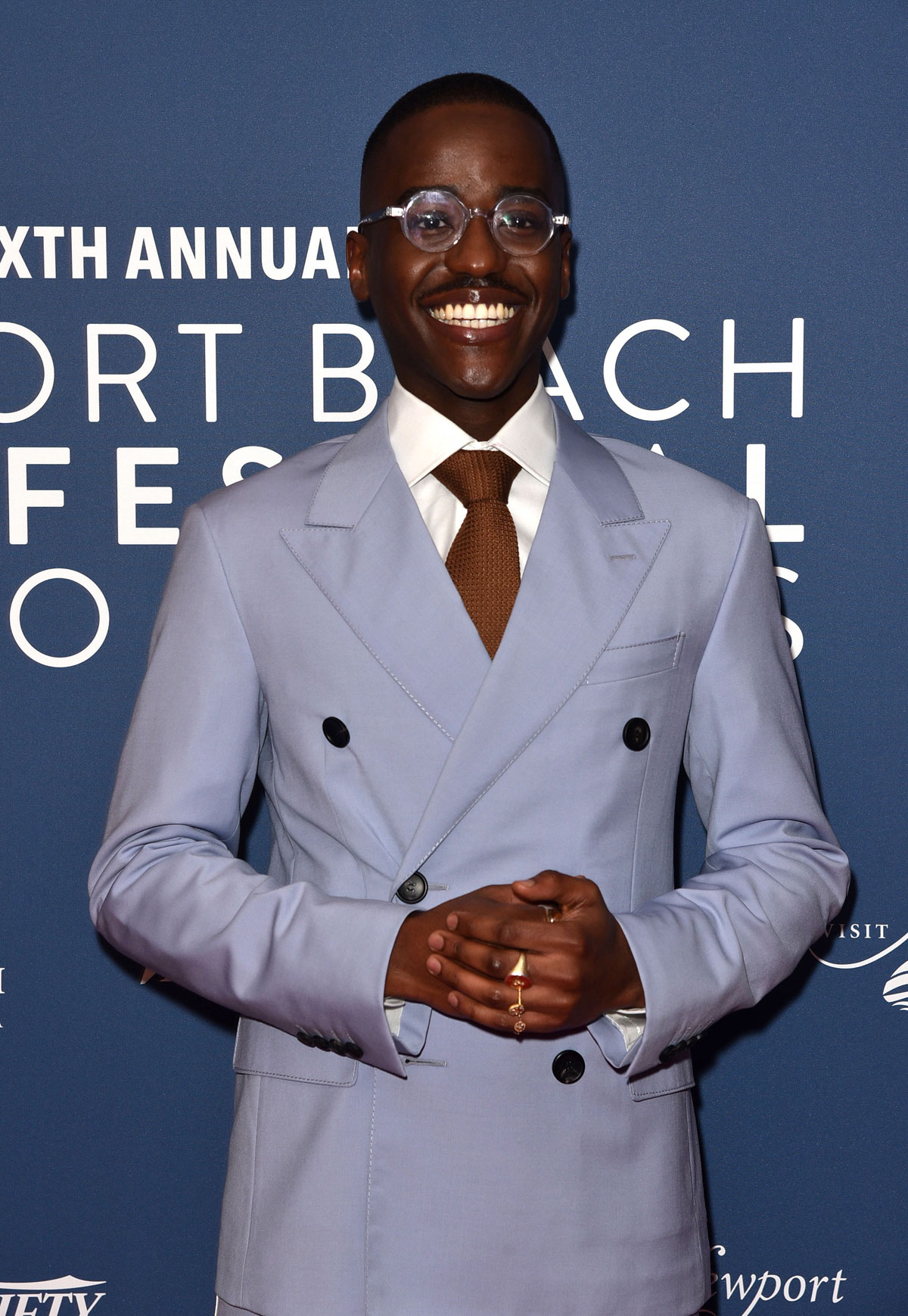 Photos credit: Avalon.red, Instar, Netflix and via Instagram