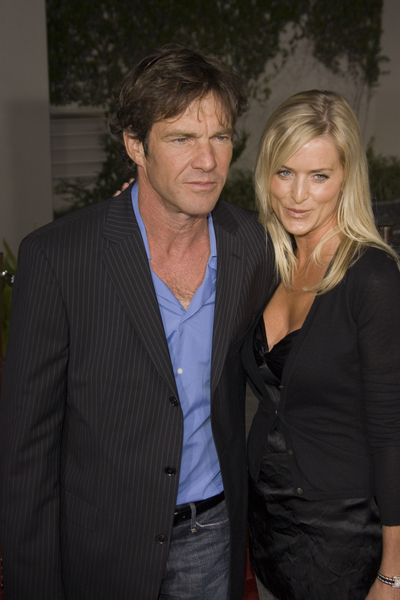 Thanks to commentor StellaPurdy for noting that the gross overdose of the blood thinner Heparin that could have killed or seriously injured Dennis Quaid's 12-day-old twins is not the first time that premature babies have been put in severe life-threatening danger from that specific medical error. Apparently Heparin is packaged in such a way that makes it very difficult to distinguish between adult and infant doses of the medicine, which look almost identical.
This case is similar to a September, 2006 incident at an Indianapolis hospital in which three premature infants died after given gross overdoses of Heparin:
The baby girl, Thursday Dawn Jeffers, died late Tuesday at Riley Hospital for Children five days after she was born at Methodist Hospital. She had been transferred to Riley once her condition worsened from receiving an adult dose of heparin, a drug routinely given to premature babies…

Two other girls, D'myia Sabrina Nelson and Emmery Miller, both less than a week old, died Saturday at Methodist's Neonatal Intensive Care Unit.

They were given the drug, which is often used to prevent blood clots that could clog intravenous tubes, after a pharmacy technician accidentally stored adult doses in the neonatal unit's drug cabinet. Three other babies who also received too-strong doses were still in critical condition because they are premature but were not considered in danger from the overdoses, said Methodist Hospital spokesman Jon Mills.
[From CBSNews thanks to commentor Stellapurdy]
Unlike this sad case in Indiana, there have been no fatalities from this error at Cedars-Sinai Medical Center in LA. Quaid's twins are listed in stable condition, after being given medication to combat the effects of the heparin.
The Chief Medical Officer at Cedars-Sinai has issued a statement saying that seven patients were given the incorrect dose, and that only two patients, presumed to be Quaid's twins, were adversely affected. They are said to be fine now:
Additional medical tests and clinical evaluation conducted on the two patients indicated no adverse effects from the higher concentration of heparin or from the temporary abnormal clotting function. Doctors continue to monitor the patients.
[Statement from Cedars-Sinai found on TMZ.com]
Medical errors in which mistaken doses are given and/or in which one package is confused with another that looks similar are common and can be deadly.
In 2005, Duke University hospital surgeons used tainted instruments that had been washed in used hydraulic fluid from the elevators instead of detergent for weeks. A technician had drained the fluid into empty detergent bottles and had placed them by the dumpster, where they were mistaken for detergent and returned to wash instruments. Dozens of patients suffered extreme lasting health problems from the error.