Cameron Diaz has really settled into her life as mom and wine entrepreneur. I was impressed when I saw her interview on Kelly Clarkson with how much she's embraced being mom to two-year-old Raddix. I realize most people embrace being parents, but Cameron doesn't sound like she's trying to convince anyone of that like most celebrities do. In the Kelly interview she said that she thinks her parenting style has to do with being an older mom. Cameron was 47 when she had her daughter. In her latest interview with People, Cameron said she's fine with being an older parent, she's just going to stick around longer as a result. Now that she has a kid to live for, she's reset her biological clock for 110.
Cameron Diaz is embracing her journey as an older mom!

Last week while speaking to GOOP's podcast with the company's founder and her longtime friend Gwyneth Paltrow, the Bad Teacher actress discussed her life as a mother at the age of 49.

"The whole concept of aging has just changed completely, even in the last 10 years," Diaz, who shares a 2-year-old daughter, Raddix, with her husband Benji Madden, said.

"It's totally opened up. I'm excited. I've got 50 or 60 years to go — I want to live to be 110, since I've got a young child."

"I think you have this amazing moment in your 40s where you appreciate who your parents are, and I want to have that moment with her — be there with her in her 40s," she continued.

Diaz also believed the genetics she inherited from her family would undoubtedly help make her wishes a reality.

"My family's from sturdy stock," she shared. "My grandmother was running around in the hot San Fernando Valley sun at 72, hauling big bags of rabbit feed and chicken feed around. I think I've got some of that."

She added, "And as is true for most people, I think how I look and feel is some combination of what I do and what I don't do."
I understand where Cameron is coming from on this, but I don't exactly agree with her point. I think kids get an appreciation for their parents when they walk in their shoes. For some it's when they have kids of their own, others when they settle into a career, pursue their dream or find success. Or, for some, it's when they realize what their parents sacrificed. But Cameron's timeframe is close. That understanding comes around midlife for most. And I'm completely down with her motivation, "I'm going to stick around until you appreciate me and let me know it." Okay, maybe that's not where Cameron was coming from, but it's where I would be. I think Cameron just really loves her kid and wants to spend as much time with her as she can. She wants to see every moment and realizes that Raddix may do things in her 40s like Cameron did. I respect that.
I don't share Cameron's sentiments, however. I have no intention of sticking around that long. I have no qualms with life but I'm tired and once things stop working the way they're supposed to, I don't want to be here for that. Fortunately, I'm kind of a crotchety person now and that's only going to get worse with age. Folks will be fiiine saying goodbye to me when it's my time, is what I'm saying. When I have gracefully met my ancestors and my children finally age into appreciating me, they can go knock on Cameron's door and tell her how fabulous I was.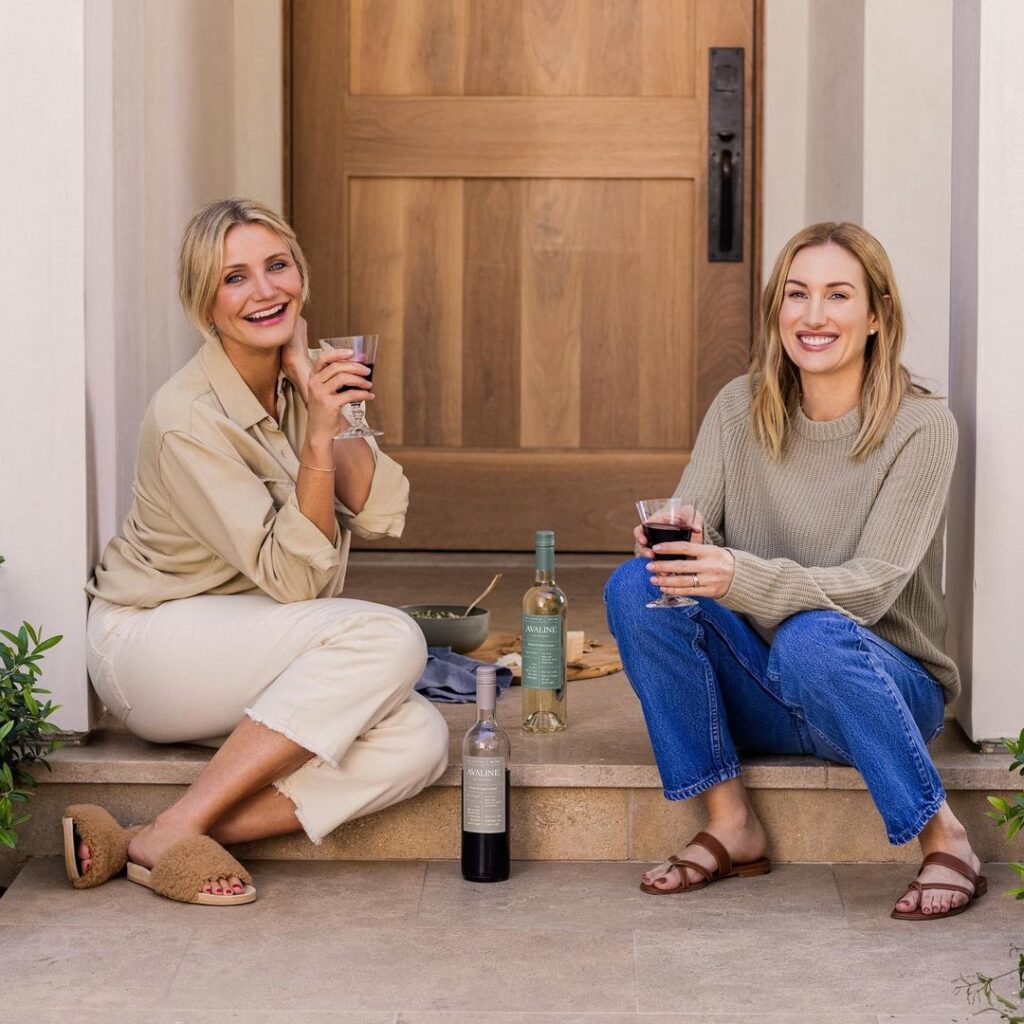 Photo credit: Instagram