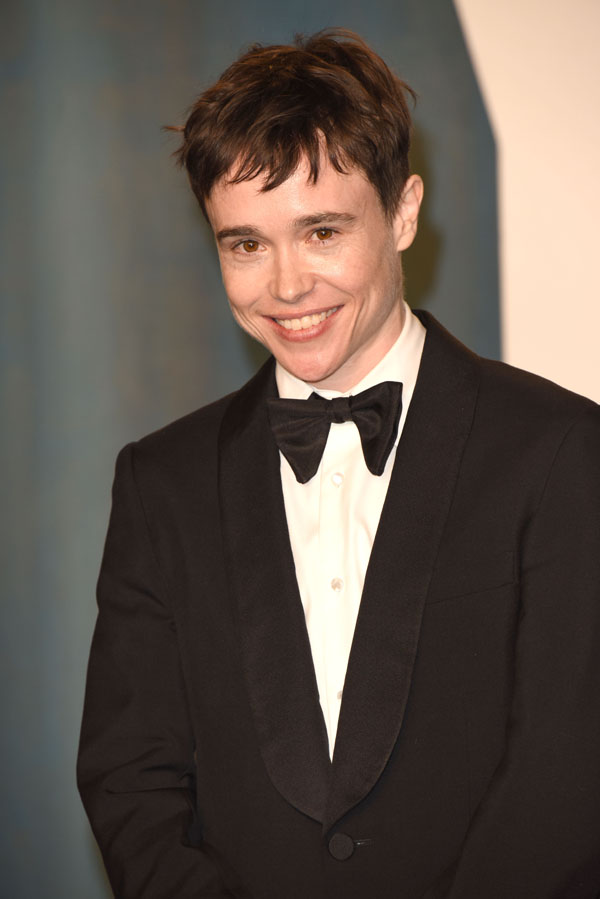 The third season of The Umbrella Academy just premiered on Netflix, so Elliot Page, arguably the show's biggest star, dropped by Late Night with Seth Myers to do some promo. Elliot came out as non-binary transgender in late 2020. This was after the first two seasons of the show had aired with Elliot playing a female character, Vanya Hargreeves. After Elliot came out, Netflix announced they'd incorporate his transition into the show, and his character is now named Viktor.
In Elliot's talk with Seth Meyers, he discussed some of the negative public reaction he's experienced since coming out as transgender, and some of the positive feelings he's experienced since.
Elliot Page joined Late Night With Seth Meyers on Tuesday and addressed some of the negative reaction he has received since transitioning. The Umbrella Academy star has spoken about being verbally accosted in public after coming out as transgender and says he's saddened such outbusts.

"I feel like it's one of those things where it's so unfortunate, because it's like, we're all on the same team here, you know? Whether you're trans, gender-nonconforming, cis," Page said. "We all have these expectations, and these, sort of, limits and constraints because of people's obsession with the binary, and how we're all supposed to live our lives."

Page said he's focused on how his life has improved since making the transition, not the negativity.

"What I want to focus on right now, and has been so extraordinary, is the degree of joy that I feel, the degree of presence that I feel," Page said. "I feel a way that I really never thought possible."

But he is holding out hope that the haters will come around.

"It's improved my life drastically," Page said, "and I hope, you know, I hope maybe people who do have an issue with me can maybe try and hear that, or embrace that on some level."
The fact that people have gone out of their way to publicly, verbally accost Elliot is disgusting. People really need to mind their own business and stop getting angry about other people just living their truths. It will never cease to amaze me that people go out of their way to be hateful to others both online and in person, and like, the weird little conspiracies they come up with. Slightly off-topic, but related: the other day I was looking at a thread about celebrity plastic surgery and came across the most insane transphobic conspiracy theory on the topic of buccal fat removal. So if I, a cis woman, am seeing random transphobias out there, I can't even imagine what transgender folks are seeing and experiencing. It's good that Elliot is able to feel all the positive ways in which his life has improved since transitioning. I imagine that one feels so much more when they are able to live freely and authentically instead of using energy to suppress their truth. Focusing on the joy felt in finally being able to live his truth must go a long way in drowning out the bigots who are so clearly unhappy with their own lives that they feel the need to lash out at others.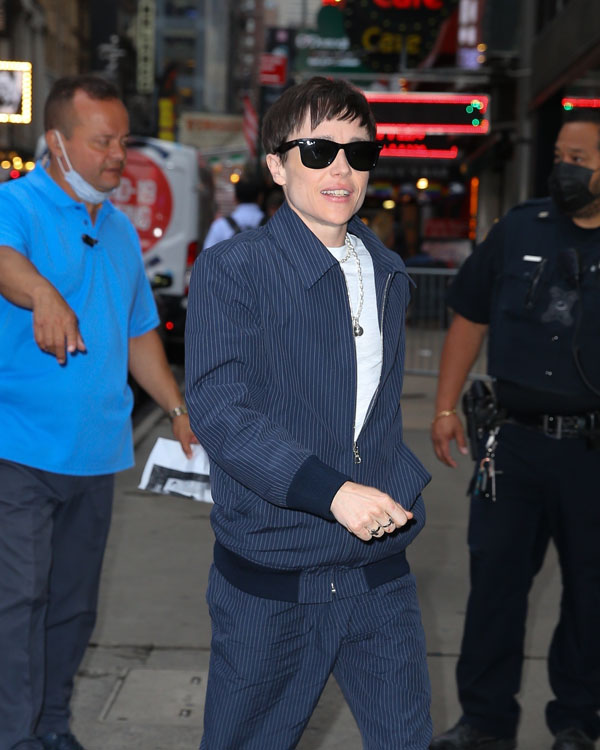 Photos credit: Avalon.red, Netflix and via Instagram