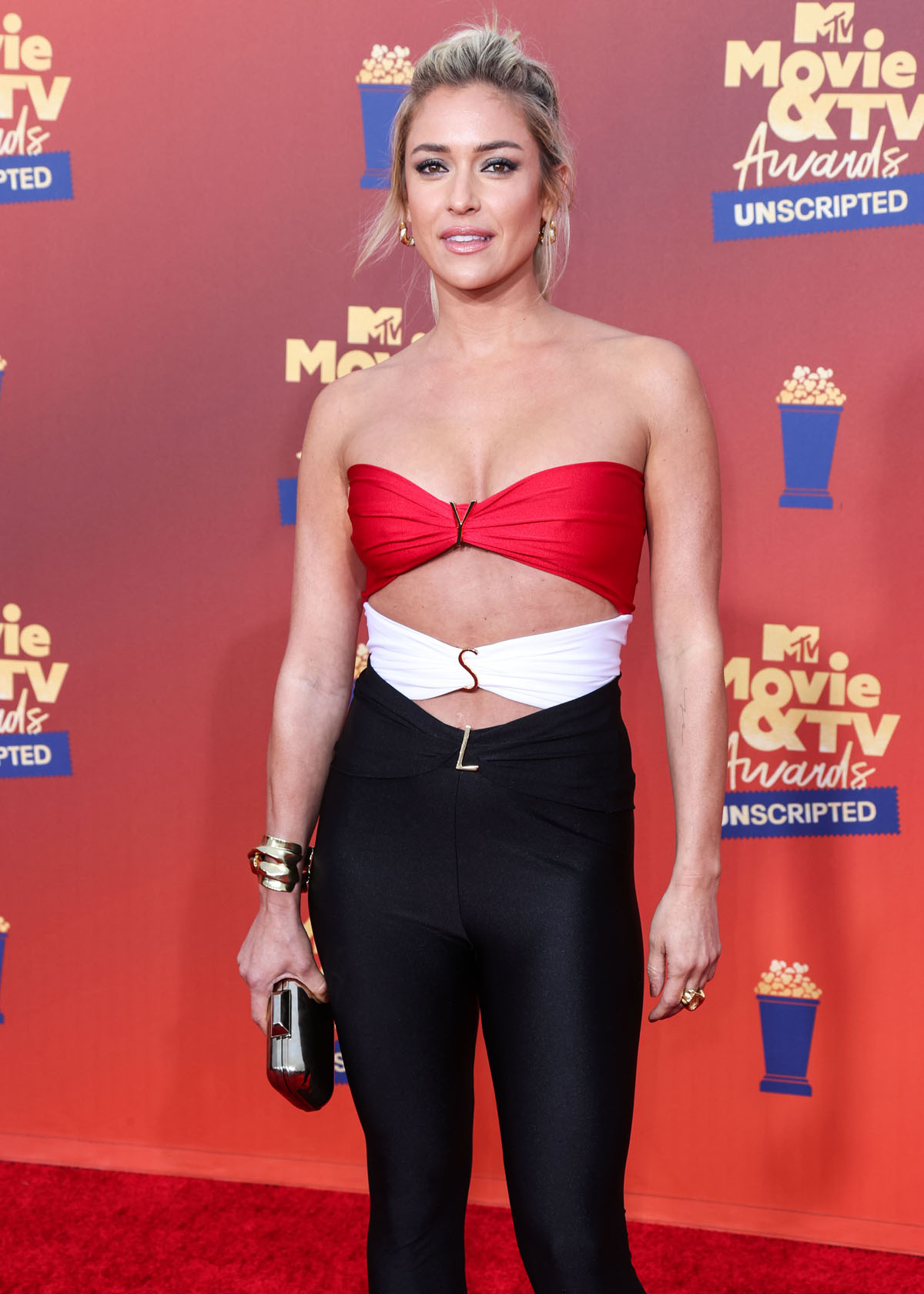 Kristin Cavallari is talking about her post-divorce body. For once, however, it's about filling out instead of slimming down. Kristin said she's gained what she classifies as "a lot of weight" over the last few years. She doesn't know how much because she isn't relying on scales anymore. But she is quick to point out the weight gain is "the good kind," as in she needed some extra weight and most of that weight is through exercise and healthy eating.
Feeling good! Kristin Cavallari opened up about her fitness regimen — revealing why she looks at weight gain as a positive but won't step on the scale.

"My goal is sort of, right now, just to maintain the muscle that I have. I'm not trying to lose weight," the 35-year-old designer exclusively told Us Weekly on Saturday, June 25, while attending the Uncommon James and Uncommon Beauty Pool Party at Casa Del Sol's House of the Sun house in Amagansett, New York. "I don't weigh myself. I can tell how my clothes fit me."

The Uncommon James founder noted, "I've put on a lot of weight in the last few years, but in a good way."

Cavallari explained that while looking back at photos from her past she was "shocked at how thin" she'd been for a while. "I didn't realize it at the time, how thin I was. So I'm happy that I've put on weight," she told Us.

Over the past few years, the Laguna Beach alum has focused on gaining muscle through her workouts, which she's achieved with the help of a personal trainer.

"I'm really petite. I have no hips. I'm just small. And so if I don't work out for like a week or two, I feel like all my muscle goes away," Cavallari said. "So it is about consistency for me."

"I'm just really comfortable in my skin right now, which is a really good feeling," Cavallari told Us, noting that her workouts don't stop with her trainer-led exercises. "Usually, I'll work out and maybe do 30 minutes of a VersaClimber [on a fourth day], which will also kick your butt, man."

To make sure her fitness efforts aren't in vain, the True Roots author says she also eats "really healthy" and doesn't drink alcohol "that often." Cavallari described her overall routine as a "healthy lifestyle" that "all works together."
First of all, good for Kristin for looking after herself. If she was too thin before and is committed to health now, that's commendable. I haven't paid enough attention to her to note her weight but as Emma Thompson said, most famous women are tinier than we know. I'm sure Kristin was shocked by what he saw. I think staying off the scale is smart. I can't do it and it messes with my head. There are so many reasons that scale won't budge and yet the easiest answer is to beat ourselves up. Kristin sounds like she really happy with her new physique, too. That's usually the best motivator for any routine.
Kristin talked a little about her routine. I didn't put most of it in because it involved working with a private trainer. That's wonderful and I absolutely suggest that, but it's not financially viable for many people. And part of Kristin's "healthy lifestyle" includes renting a house in the Hamptons to host some Uncommon James events and have some downtime. That's also not really advice many of us can follow. There are many free workouts on YouTube. I needed a lot of motivation so I canceled a subscription so I could swing a gym membership. I still walk when not at the gym, but I'm hoping to I think it's enough to make some difference. I also encourage people to find a place to mentally unwind, even if it's not a house in the Hamptons. And I really like a discussion about bodies that focuses on health. Kristin looks great and happy. So something's obviously working.
2020: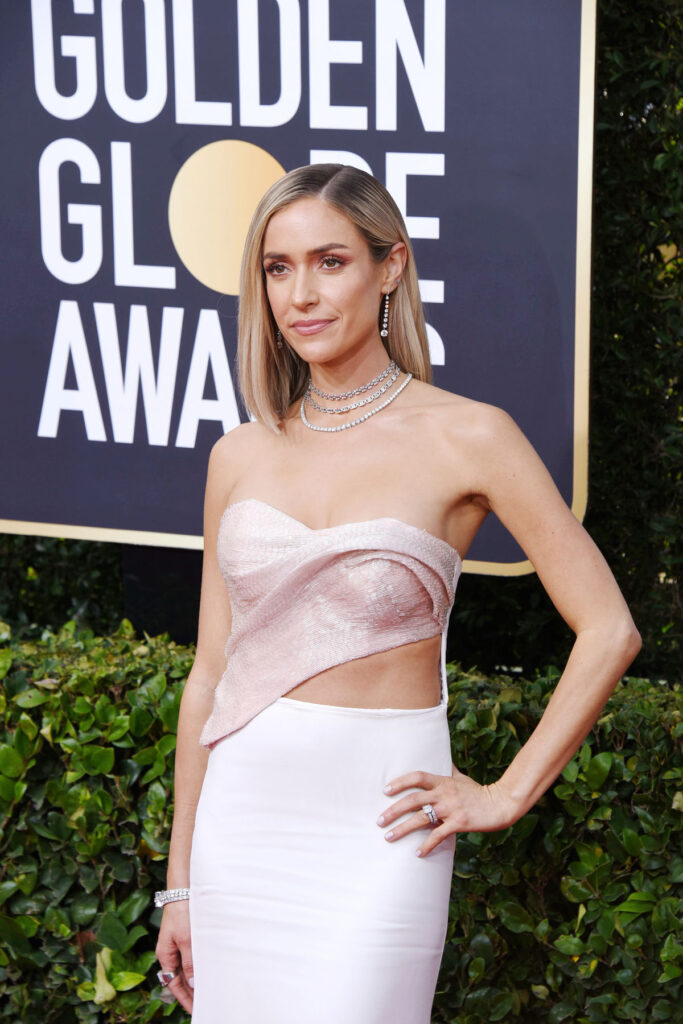 2022: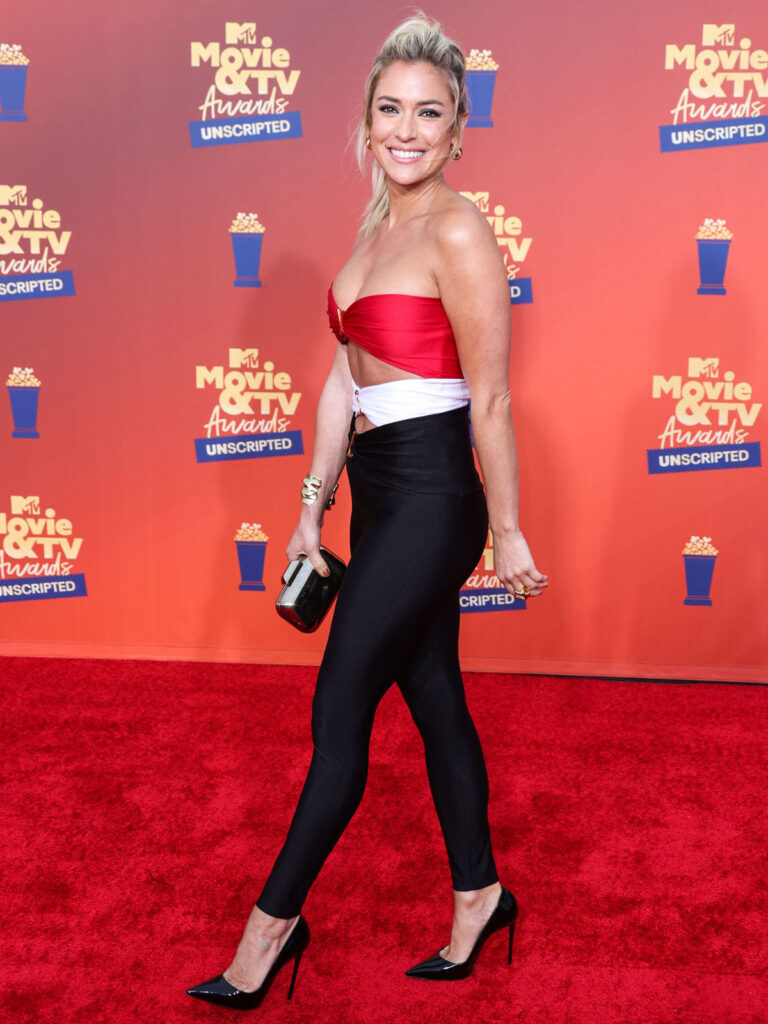 Photo credit: Avalon Red and Instagram