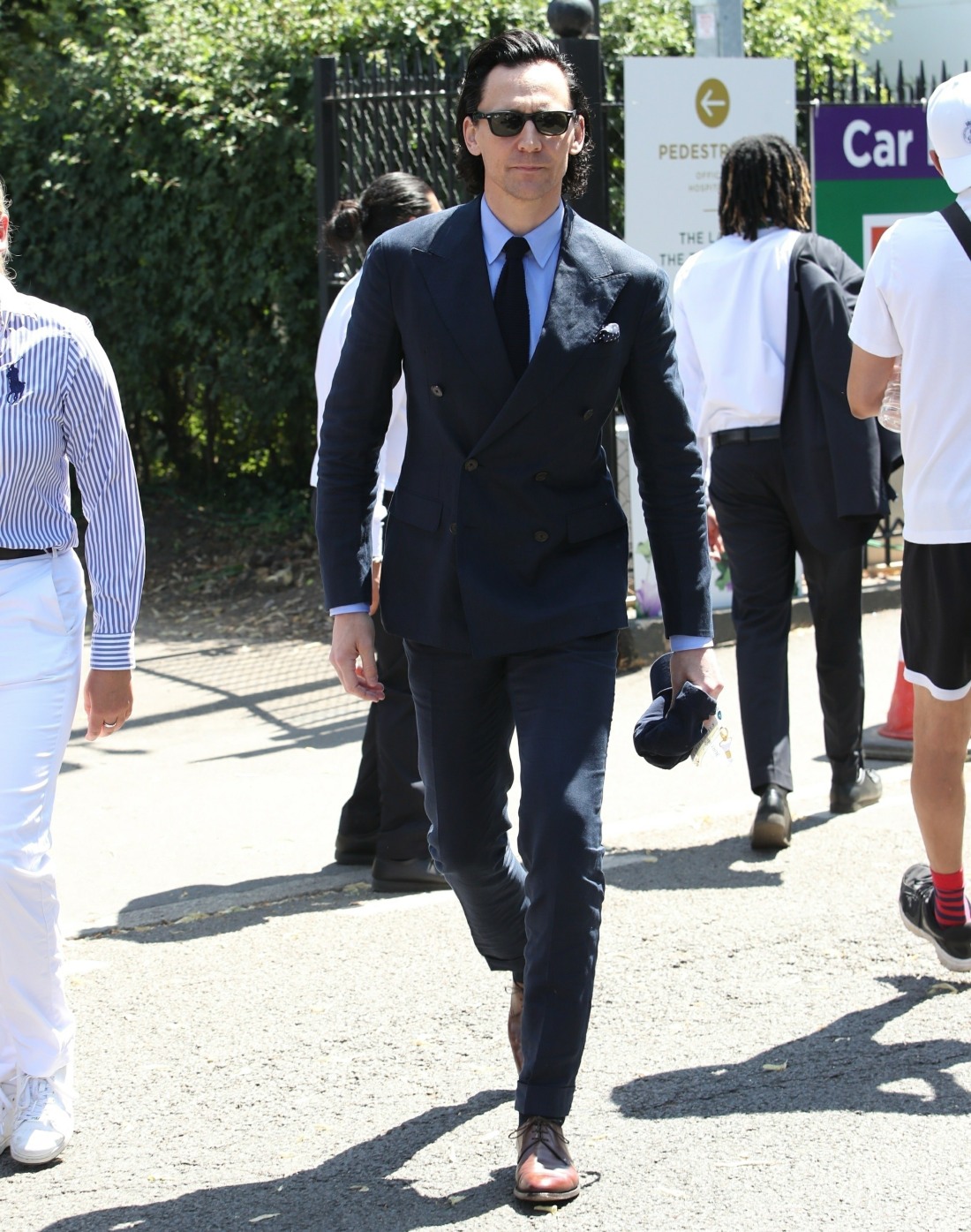 In 2020, Wimbledon was canceled because of the pandemic. In 2021, the players were in a Pandemic Bubble in a hotel, and there were limits to how many spectators could be seated on any given court. This year's Wimbledon was nice because everything was allowed to be at full capacity, although the seats were rarely at 100% because the ticket prices were crazy-high, apparently. All of which to say, this is the first time in three years where celebrities were really coming out to watch tennis. Tom Hiddleston hadn't gone to Wimbledon since 2019! He came back for the men's final on Sunday. Incidentally, the men's final was awful. The women's final was amazing. It was that way last year too. Although Tom looked especially dapper, he wasn't seated in the Royal Box. I think he was seated in the Ralph Lauren-sponsored section (and he wore Ralph Lauren). His hair is so dark! I guess he's filming Loki again.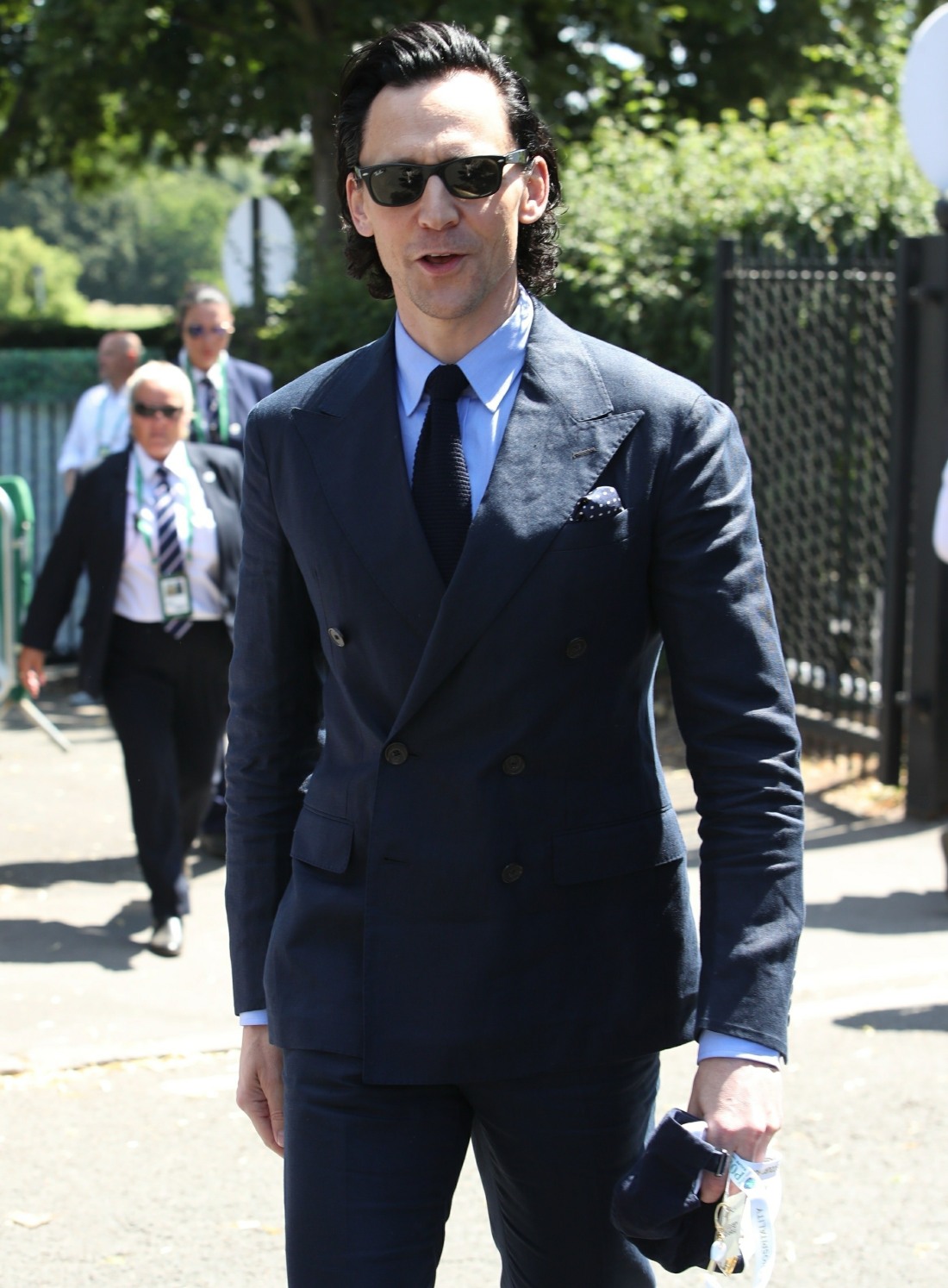 Jason Statham and Rosie Huntington-Whitely also appeared to be seated in the Ralph Lauren section. They both looked great, honestly. Rosie just welcomed their second child, daughter Isabella, back in February.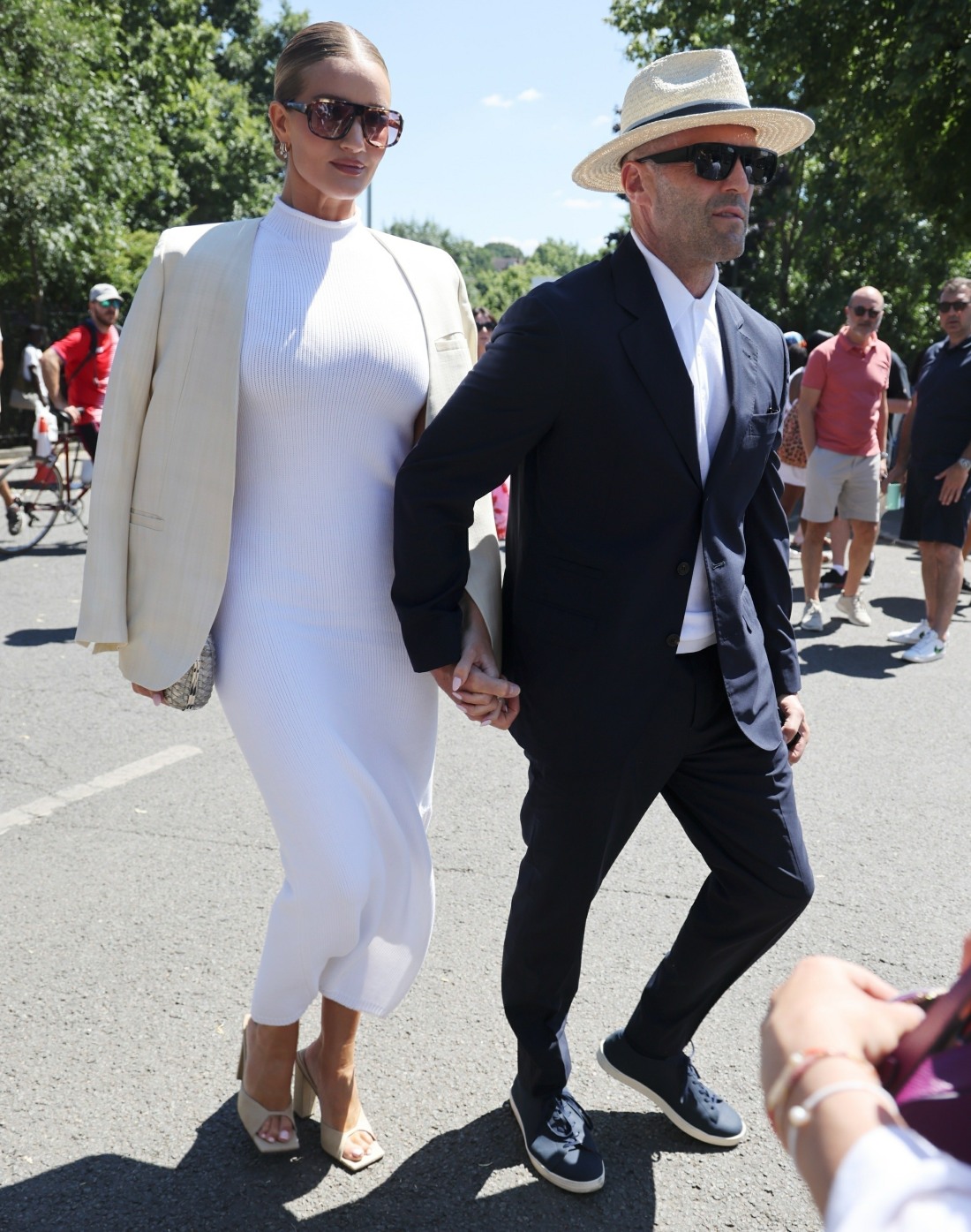 Taika Waititi and Rita Ora were there, not in the Royal Box. Rita's style is so bad because she's so inconsistent. You can really tell when she's being professionally styled by a designer's team and when she puts together a look herself.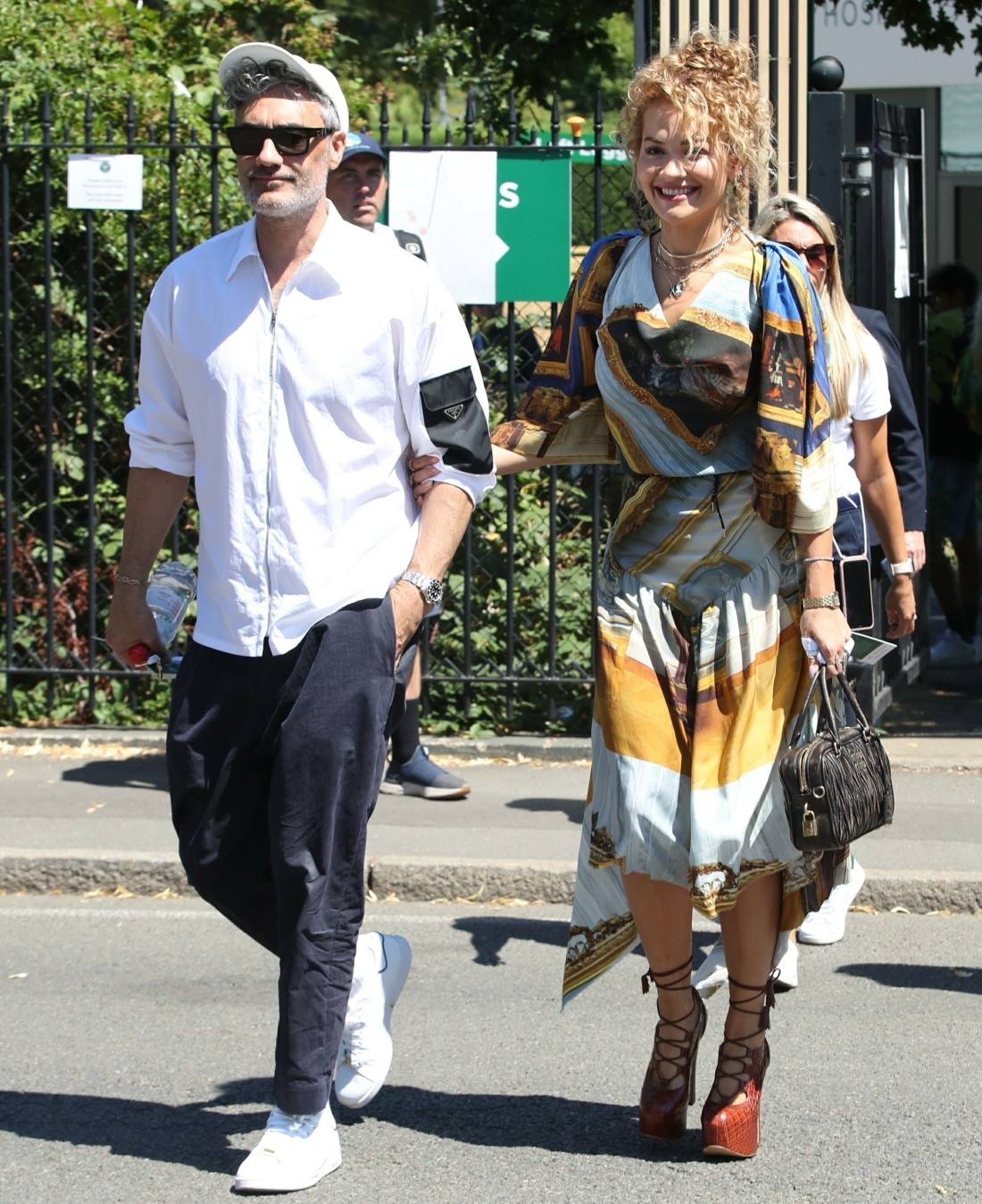 Genuinely surprised to see Kate Winslet there, she rarely comes out to sporting events like this. Well, maybe some horse shows and derbies, but tennis? This is rare. Her dress is hilariously bad too.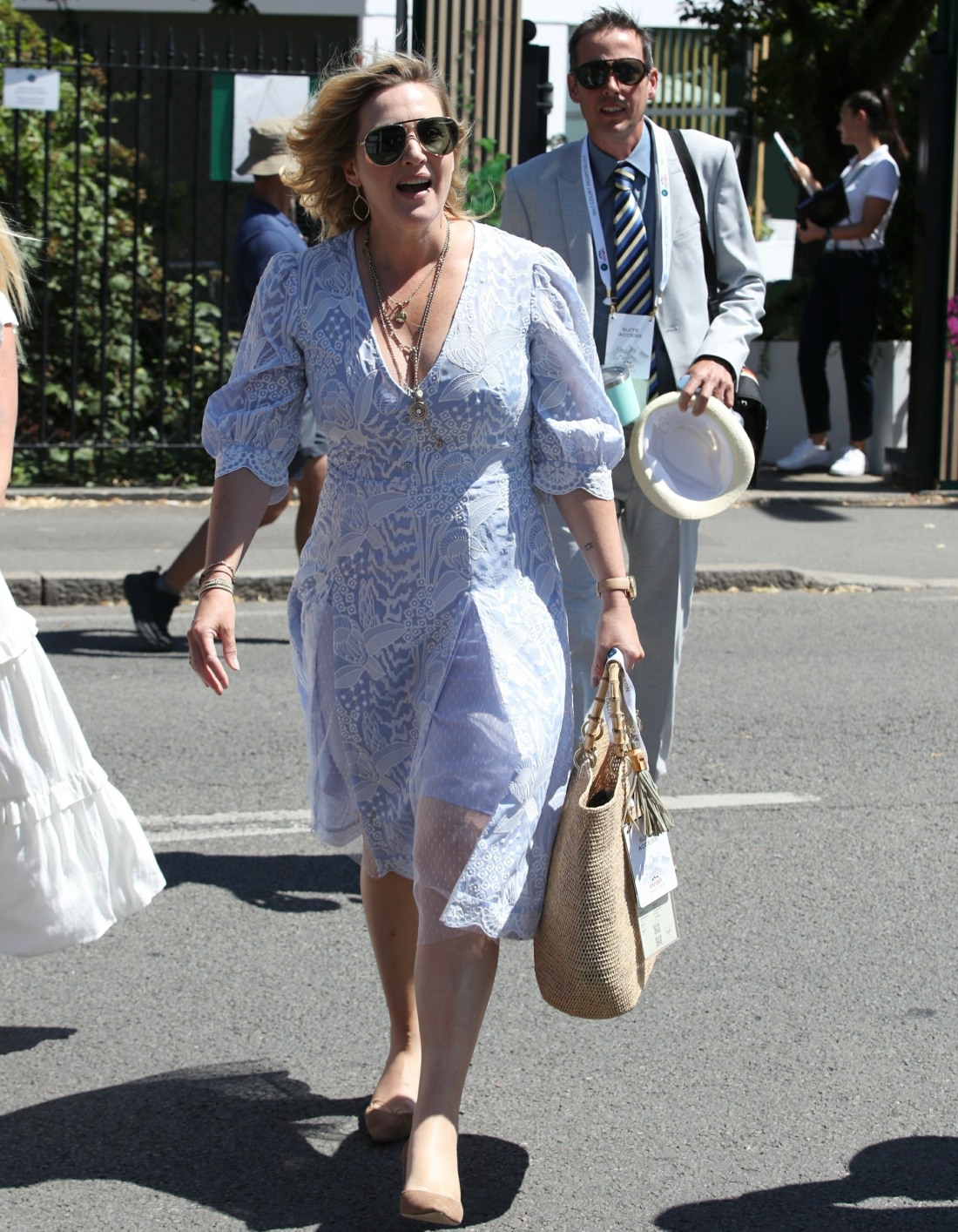 Bonus Andrew Garfield, looking like he came straight from an E.M. Forster novel.
Photos courtesy of Backgrid, Getty.