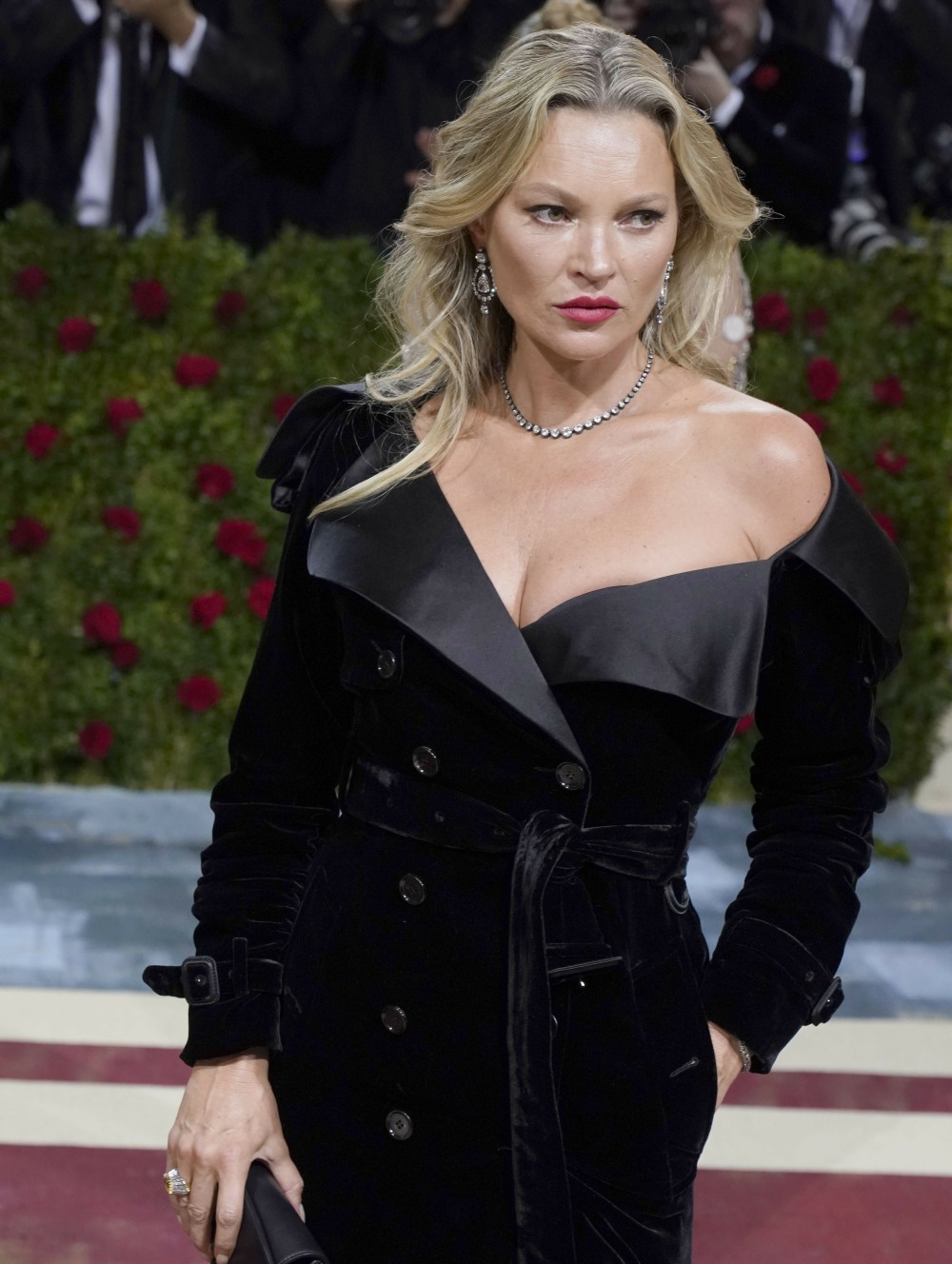 Kate Moss is the new creative director and "face" of Diet Coke. Which is just a funny collab overall, given Kate's history, but I bet the pay is amazing. Kate brought in her own style team and she wore all of her own clothes for the print ads. She also chatted with Dazed about what went into the ads, why Diet Coke (she loves Diet Coke) and what's chic and what's not chic. Sidenote: Diet Coke superfans are some kind of lowkey cult. I drink Diet Coke sometimes – especially the fountain DC at McDonalds, which is SO GOOD – but I genuinely prefer Diet Pepsi. All that being said, it does not surprise me at all that Kate Moss is partnering with the cult of Diet Coke. Some highlights from Dazed:
Why girls drink Diet Coke: "Because with ice and a slice, it's the best drink!

She wore all of her own clothes for the campaign: "They're all my clothes. That leopard jacket was June Carter Cash's that I got in an auction when they sold a lot of their stuff, when they both died. The lace was for one of my birthday parties. I had a white one from Kate Halfpenny, who does wedding dresses, and I was like 'Oh my god, could you make one in black, green, yellow, red, and white?' I had five for my birthday, so all through the night I changed colour. It was a good dress, and a good party.

Putting the looks together: "And I said: 'Just come to my house', because everything I have had come out of storage and was in my barn. I'm photographing everything and numbering everything. And everything is a memory. I can't even go in there. It's too much. It's too emotional. It's like I remember wearing everything, every dress…. Things come back and I'm like 'Wow I haven't seen that in 20 years'. I haven't even gotten through the shoes and accessories.

Her favorite things in her archive: "The John Galliano Union Jack jacket. And then what else? I mean, there's so many things, like little Ghost numbers and little Margiela numbers, and all these things. Helmut Lang that I used to get as payment for doing the show. When I was 17, 18.

She loves being less visible as a celebrity: "Yeah, I like to be able to walk down the street with my dogs. I do it every day. I don't do, like, sunglasses and hats and security guards. I walk down the street by myself with my dogs. And nobody looks. Someone might ask for a picture, and I just say no.

She never thinks about her famous face: "I never think about it like that! Because then I would be all like that [sunglasses and hat]. I like to think I'm just a normal person, and [everything else] is just my job. When I walk down the street I'm just normal, [people] treat me normally. I've been around a lot of people [who try to disguise themselves] and the more they do it, the more attention they get.

Whether trilby hats are chic: "Oh, trilby? Not pork pie? Pork pie… not chic! Fedora? Chic. Hmmm. No hang on. No fedora, not really. I'm a bit over hats. But oh! I did buy a balaclava. Amazing! A striped balaclava from Marc Jacobs the other day. Gorj!
Moss also says that heatwaves are "not chic" and that Coachella style is "gone completely." I was thinking about hats recently and the celebrity mass delusion that trucker hats were somehow stylish,, remember that? That was twenty years ago and it was the worst. It does feel like we're moving away from all kinds of hats in general, as always, Kate Moss has the finger on the pulse of the fashion industry. Anyway, I always love when models talk about their own fashion archives. Naomi Campbell basically has an airport-hangar devoted to storing all of her fashion archives. Kate has her stuff in a barn? Amazing.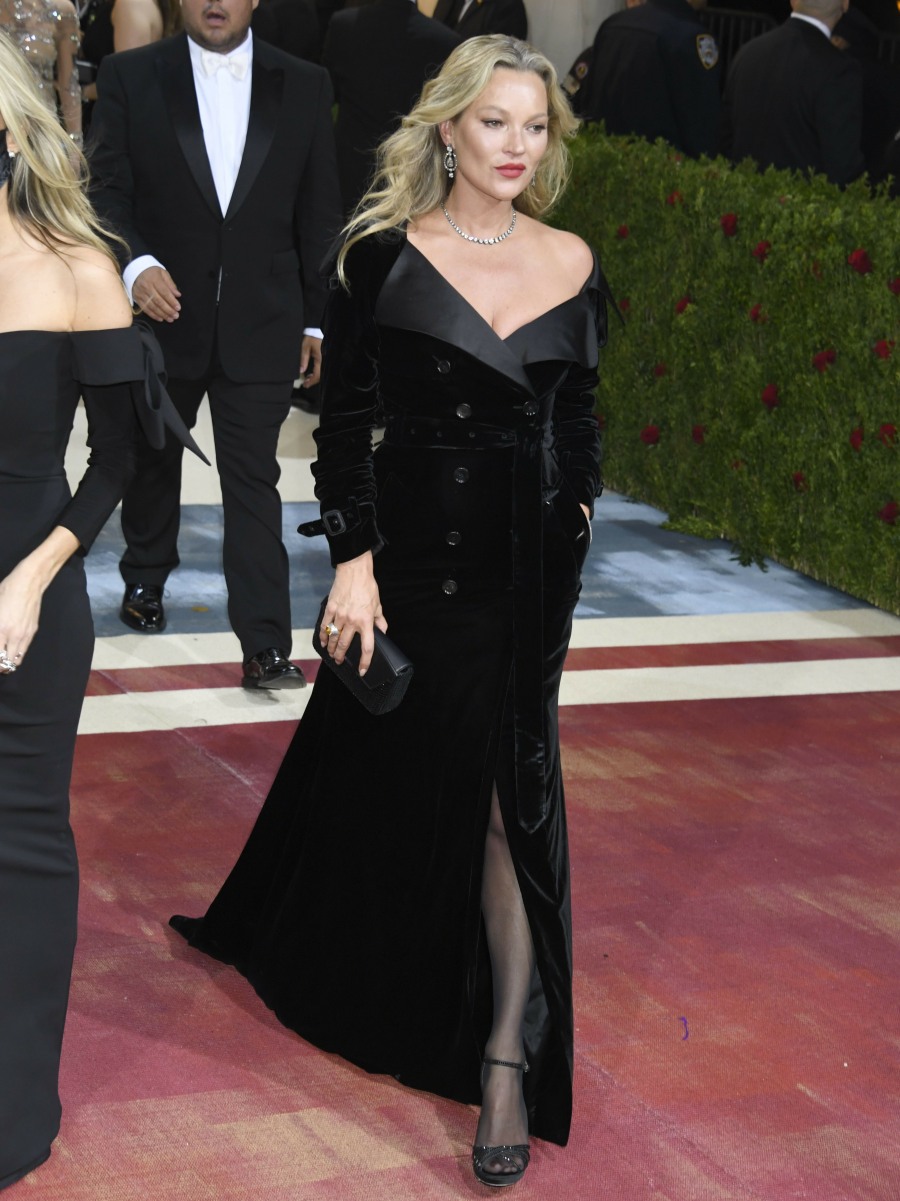 Photos courtesy of Avalon Red.

Kate Moss attends The 2022 Met Gala Celebrating "In America: An Anthology of Fashion" at The Metropolitan Museum of Art on May 02, 2022 in New York City,Image: 688280587, License: Rights-managed, Restrictions: , Model Release: no, Pictured: Kate Moss, Credit line: – / JPI Studios / Avalon
Kate Moss attends The 2022 Met Gala Celebrating "In America: An Anthology of Fashion" at The Metropolitan Museum of Art on May 02, 2022 in New York City,Image: 688280603, License: Rights-managed, Restrictions: , Model Release: no, Pictured: Kate Moss, Credit line: – / JPI Studios / Avalon
Kate Moss attends The 2022 Met Gala Celebrating "In America: An Anthology of Fashion" at The Metropolitan Museum of Art on May 02, 2022 in New York City,Image: 688280912, License: Rights-managed, Restrictions: , Model Release: no, Pictured: Kate Moss, Credit line: – / JPI Studios / Avalon