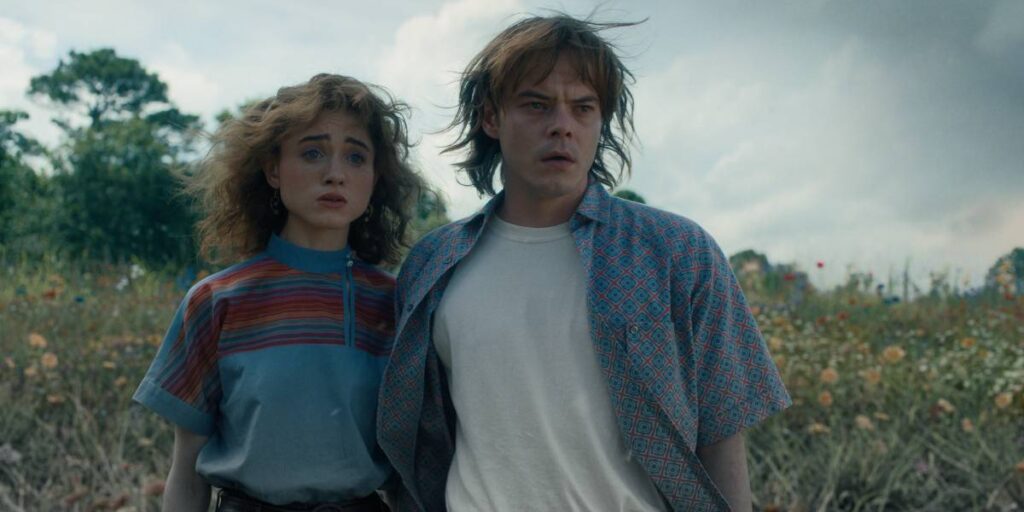 What are those Stranger Things writers up to? Nothing, according to the writers. But fans of the show counter that there's some Tomfoolery going on. Trouble started over a man forgetting a birthday. Doesn't it always? Apparently, in an early season of Stranger Things, Will Byers' birthday was made known as March 22. This season, an episode took place on March 22 but Will's bday was never mentioned. The reason: the Duffer Brother's forgot Will's birthday had ever been established. Oops. So they told Variety they were going to go back and dub over Joyce (Will's mom) to have her say "May 22" instead to fix the issue. This opened the floodgates to speculation that the ST team reedits scenes years after they've aired. The biggest one in question took place during season one. The scene involved Jonathon Byers photographing his future girlfriend Nancy without her knowledge. Today, the scene seems sweet, as he's so infatuated with her. Fans claim the scene originally had Jonathan continuing to photograph Nancy, again, without her knowledge, as she undressed and that part has since been clipped. The writers aren't having this reediting slander and have officially (well, as official as a Twitter announcement is) stated that no scenes have ever been reedited. Including *that* scene.
The "Stranger Things" writers' room is refuting recent reports that older episodes of the Netflix series are being re-edited years after the fact. The official Twitter account for the show's writers posted the following message: "PSA: no scenes from previous seasons have ever been cut or re-edited. And they never will be."

Reports surfaced earlier in July that Netflix had re-edited a scene in the show's first scene to make the character Jonathan Byers (Charlie Heaton) appear less "pervy." The scene in question found Jonathan photographing Nancy Wheeler (Natalia Dyer) without her knowledge. Some fans believed that Jonathan continued to take photos of Nancy as she undressed, which is not how the scene is cut in the episode, thus leading to theories that the streamer was re-editing previous content.
I feel bad for the writers because they're having to defend themselves for a mess that Matt and Ross Duffer made. Basically, the Duffer Brothers wanted to work "George Lucasing" into a discussion. That refers to tweaking a project after it's been released, something Mr. Lucas loves to do. The Duffers claimed they've done much George Lucasing that people don't know about but again, they're muddying the waters. The visual effects geniuses at Stranger Things just spoke about some of the challenges of filming season four. A few of those tricks involved having to film actors on different continents because of Covid and splice the scene to make it look like they were standing face to face. That's not George Lucasing something. George Lucasing is Han shot first.
As for this Jonathan peeped on Nancy debate, I don't know what to tell you. The writers say no. I don't remember the scene let alone how long Jonathan snapped pics. Honestly even the tamer description sounds creepy. It could be this is Team Steve tarring Jonathan's image to make a better case for their beautifully coifed reformed bad boy to woo Nancy. Or it could be that Team Jonathan has deep pockets and this really is a massive cover-up. I guess we'll have to wait to see what Hopper uncovers next season. Either that or the Duffers will forget something else and leave production scrambling to fix that mess.
PSA: no scenes from previous seasons have ever been cut or re-edited. And they never will be. pic.twitter.com/H0j8JwidLs

— stranger writers (@strangerwriters) July 26, 2022
Yes

— stranger writers (@strangerwriters) July 26, 2022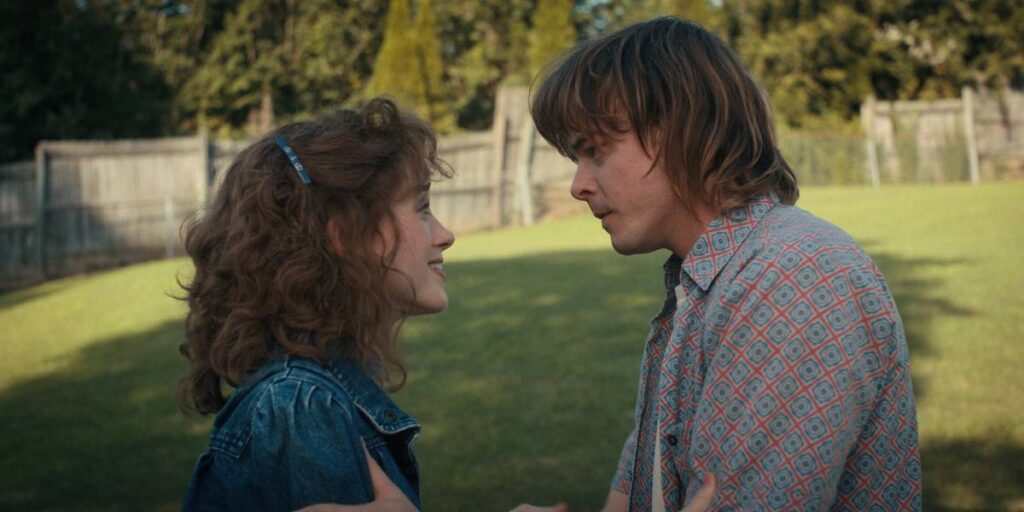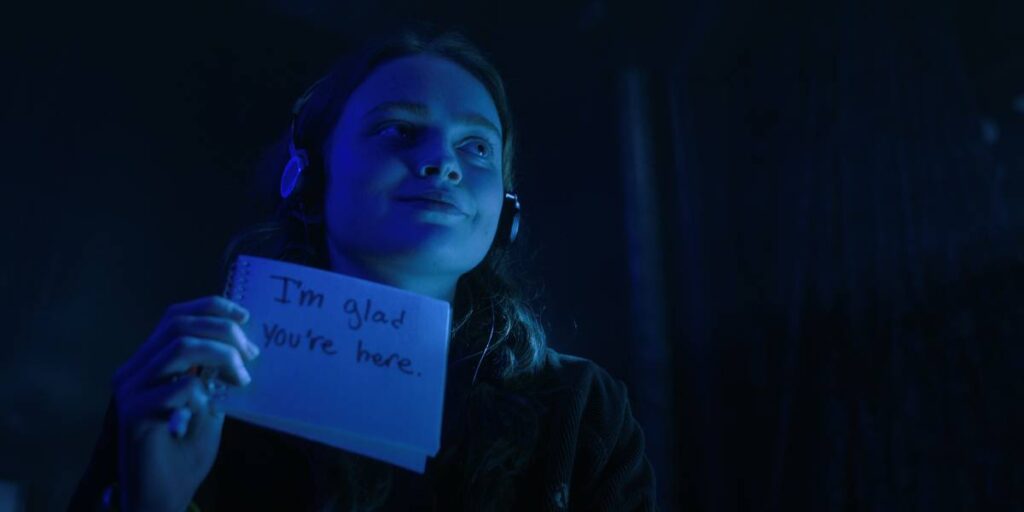 Photo credit: Netflix and Twitter