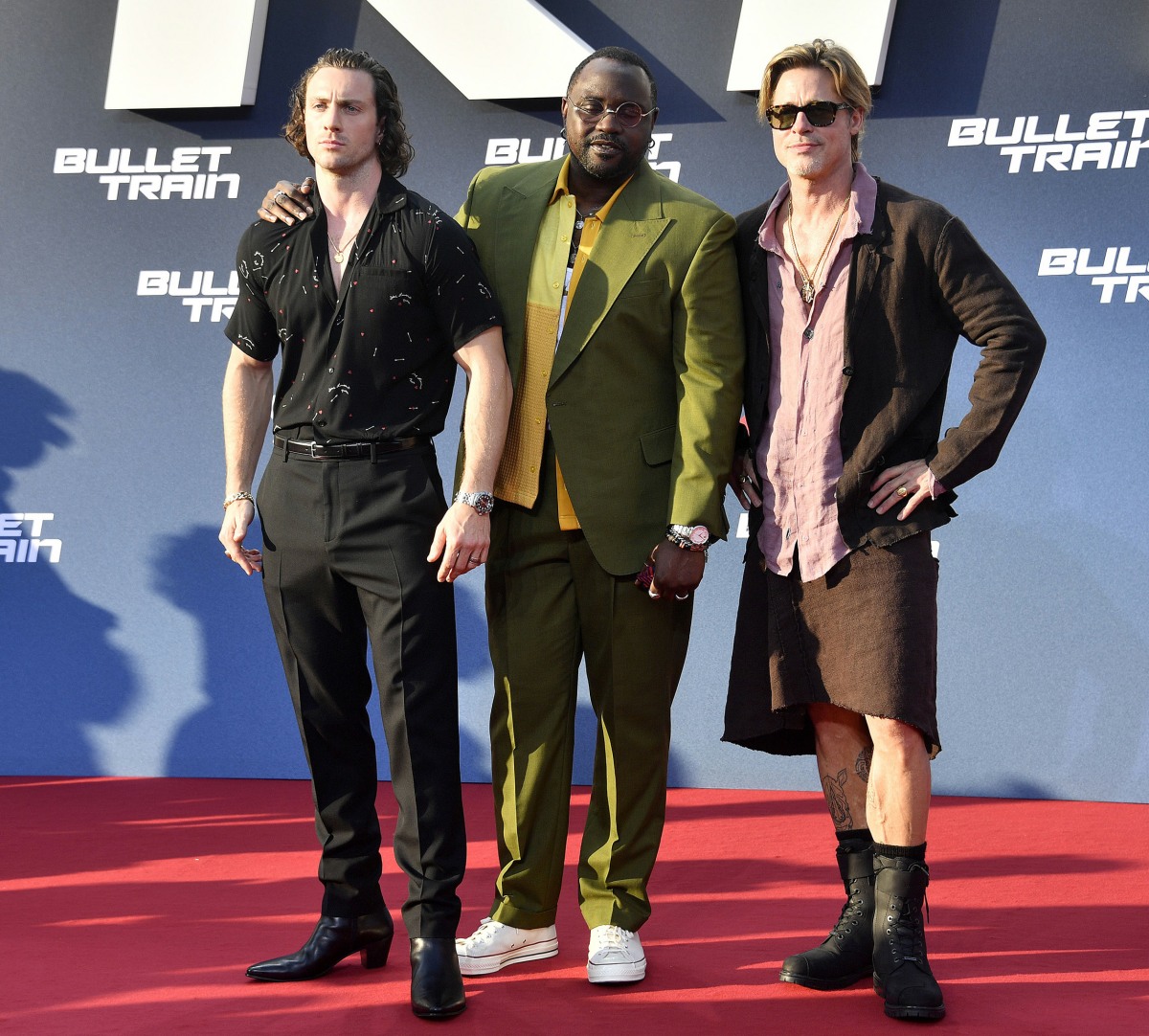 Brad Pitt and the cast of Bullet Train are still on the promotional trail. What's interesting is that Pitt isn't doing solo appearances anywhere, at least not that I've seen? I mean, modern junkets usually pair actors up for interviews, it keeps things breezy and light, so it's not that notable that Brad is usually surrounded by Aaron Taylor-Johnson, Joey King and/or Brian Tyree Henry. Anyway, it was during a joint interview with Brian and Aaron that Brad admitted his secret reality show addiction: The Great Pottery Throw Down.
Brad Pitt is a pottery fanboy! The 58-year-old actor revealed his love for the British series The Great Pottery Throw Down in an interview for JOE.ie that aired on Wednesday, surrounding his new action-comedy Bullet Train.

After costar Brian Tyree Henry professed his love for The Great British Baking Show, Pitt said, "Well, if we're going that route, I'm going The Great Pottery Throw Down. Seen every season!"

"He cries every [episode]," Henry, 40, said of one of the show's judges, Keith Brymer Jones.

"He does, it's beautiful!" agreed Pitt. "He's so kind. He's so supportive."
[From People]
https://people.com/movies/brad-pitt-reveals-he-is-a-fan-of-the-great-pottery-throw-down-seen-every-season/
If you watch the video (below), Brad seems surprised that Brian names the Great British Baking Show as one of his favorites and they seem to genuinely bond over their shared love of The Great Pottery Throw Down. I haven't seen it! It sounds good though. I enjoy the Great British Baking Show because of how quiet and peaceful it is. The contestants are overwhelmingly supportive of one another, the music is soft and pleasant, and it's basically just "people baking in a tent." It also strikes me that Brian Tyree Henry just worked with Angelina on The Eternals. I wonder if he has an opinion about any of the Brangelina stuff.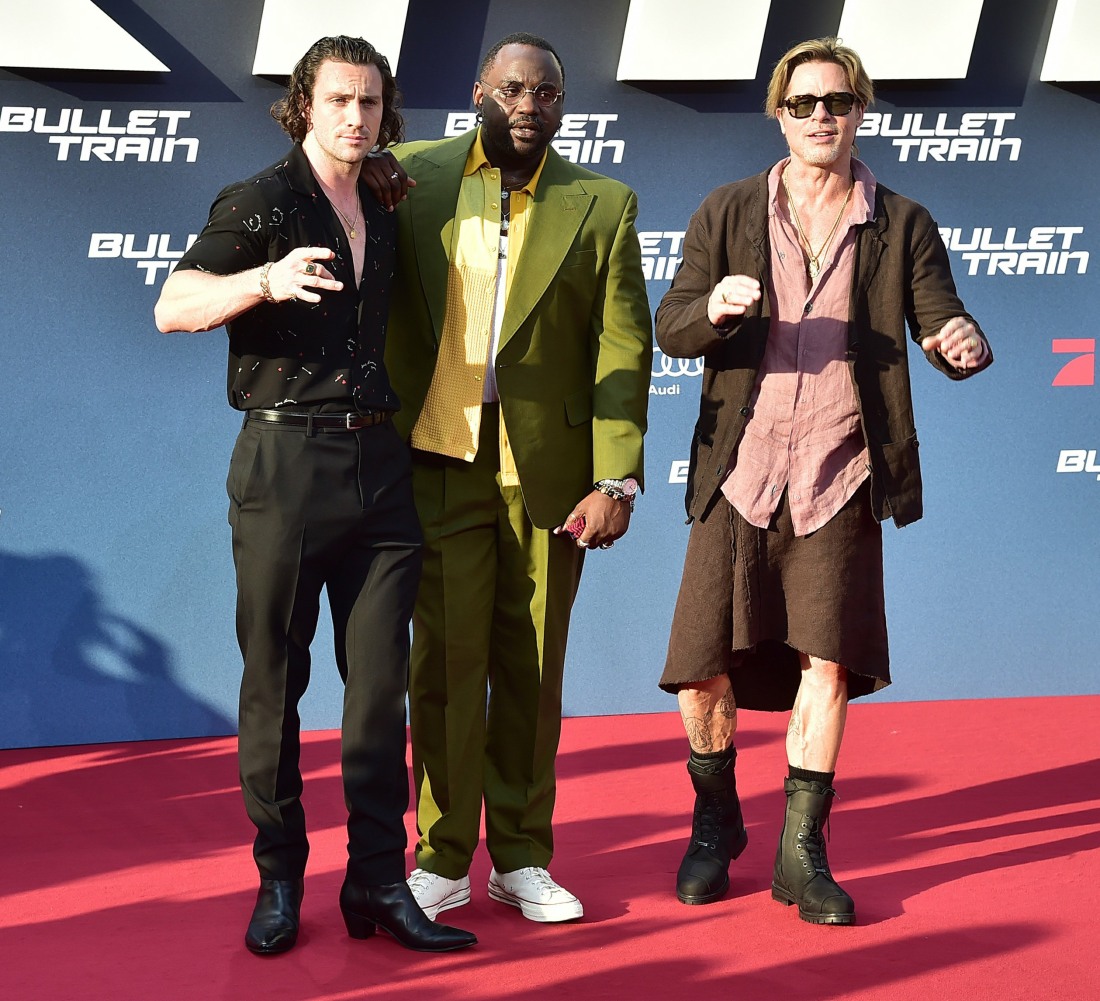 Photos courtesy of Cover Images, Avalon Red, Backgrid.