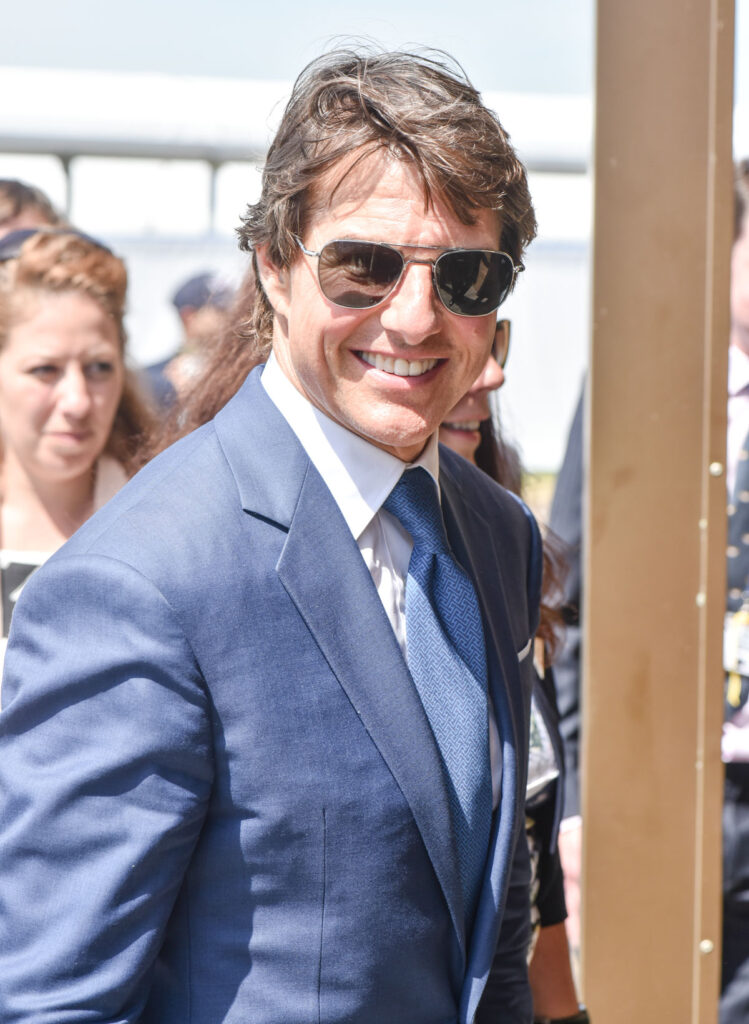 You never know when you're going to be out and about and a wild Tom Cruise will pop up. But it's good to be prepared, just in case. Sarah and Jason Haygarth learned this after reaching the summit of High Crag in Penrith with their faithful pup Edward. They were out, minding their own business, when all of a sudden, a giant metallic whirling bird descended upon them and Tom jumped out. He raced down the hill, shouted at them and flew away – just as the myths prophesied!
The true story's events weren't that far off. Although it was a helicopter and Tom didn't cuss them out. He actually apologized for disrupting their afternoon and then he singled out Edward as a good boy before paragliding off the cliff, which seems to be the intent of the little stunt in the first place. And he stayed in place long enough to let Sarah film the whole thing as a way to make it up to them.
Top Gun: Maverick star Tom, 60, arrived at the top of High Crag by chopper before paragliding off again.

But before launching himself from the Cumbrian fell, he paused to say sorry to Sarah and Jason Haygarth, from nearby Penrith, who had reached the 2,440ft summit by foot with their dog, Edward.

Tom, thought to be filming Mission: Impossible 7, yelled: "Sorry for disturbing your peaceful walk with all the noise — I like your dog."

Lettings agent Sarah, 48, replied: "Are you really going to jump off there?"

Smiling Tom nodded and began running towards the edge — shouting: "See you later, folks."
[From The Sun via Hollywood Life]
Everyone keeps theorizing this was all for Mission: Impossible 7. It certainly sounds like something that would be for MI7 but I would think it would be a little more obvious if it was. Wouldn't there be a ton of camera, crew and people shouting action to confirm this? Or was this just rehearsal? Honestly, I could totally see Tom blowing off steam by jumping off a mountain. Like, "I can't figure out whether I want Thai for dinner or maybe that Sushi place again. I need to ruminate on it – where's the nearest cliff?"
I like to hike but I don't have any big numbers under my belt yet. So my big story for the pub would've been "hey, I just summited High Crag!" How much better that would've been with the addendum, "when Tom Cruise landed in front of us." I appreciate Tom acknowledged Edward, even if not by name (in Tom's defense, there is no indication they were properly introduced). If you watch Sarah's video, you can hear poor Edward whining as Tom prepares and then launches himself off the mountain. Once again, the dog showing himself to be the only one asking the real questions, "shouldn't someone stop him?!" I know it's just a fluff piece, but what a weird footnote to one's day. Sarah and Jason seemed to enjoy the heck out of the interaction and I'm sure Edward's bragging to his friends he got a shoutout from Buster's co-star. My only quibble is Sarah sounds so impressed by Tom parasailing away but if I were her, I would have pointed out that he needed a helicopter to get up there while even her dog was able to *walk* up.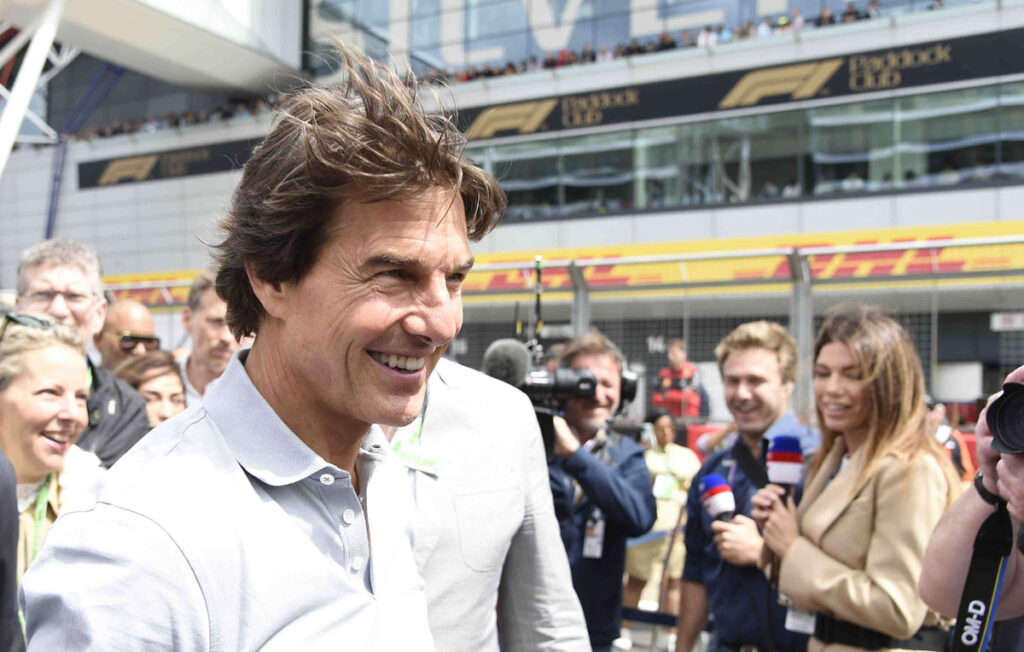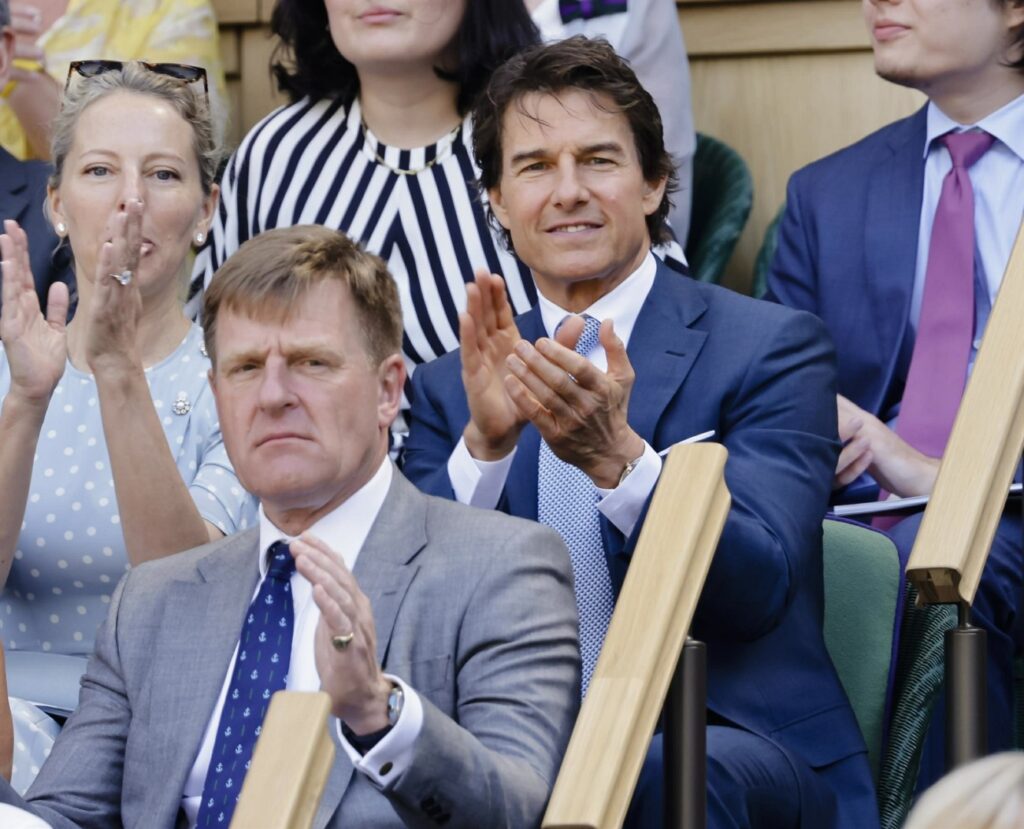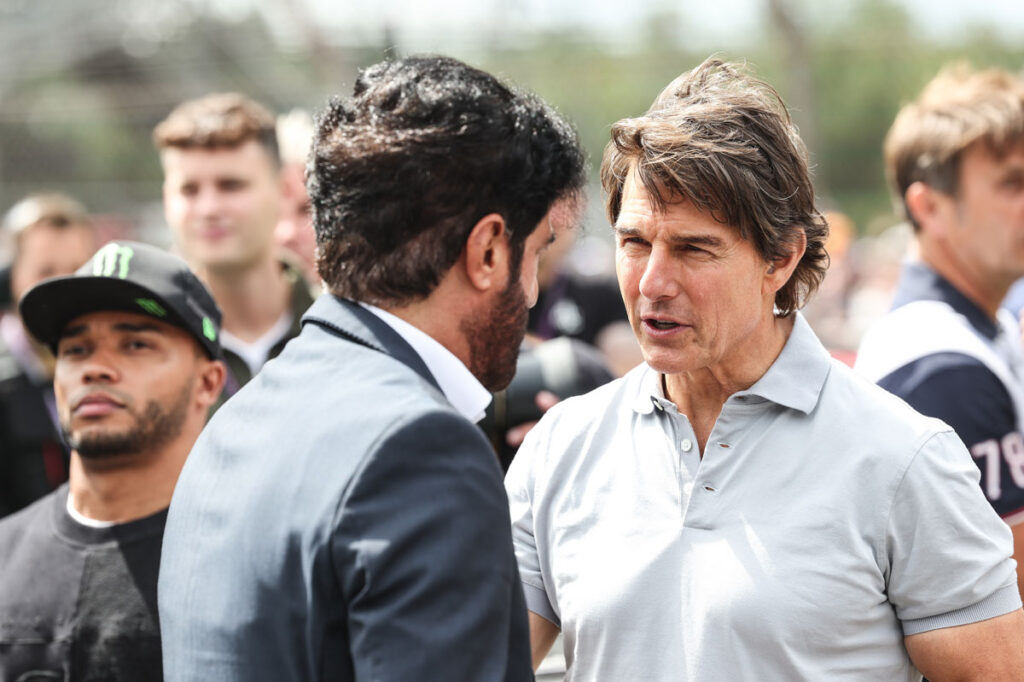 Photo credit: Avalon Red and Backgrid