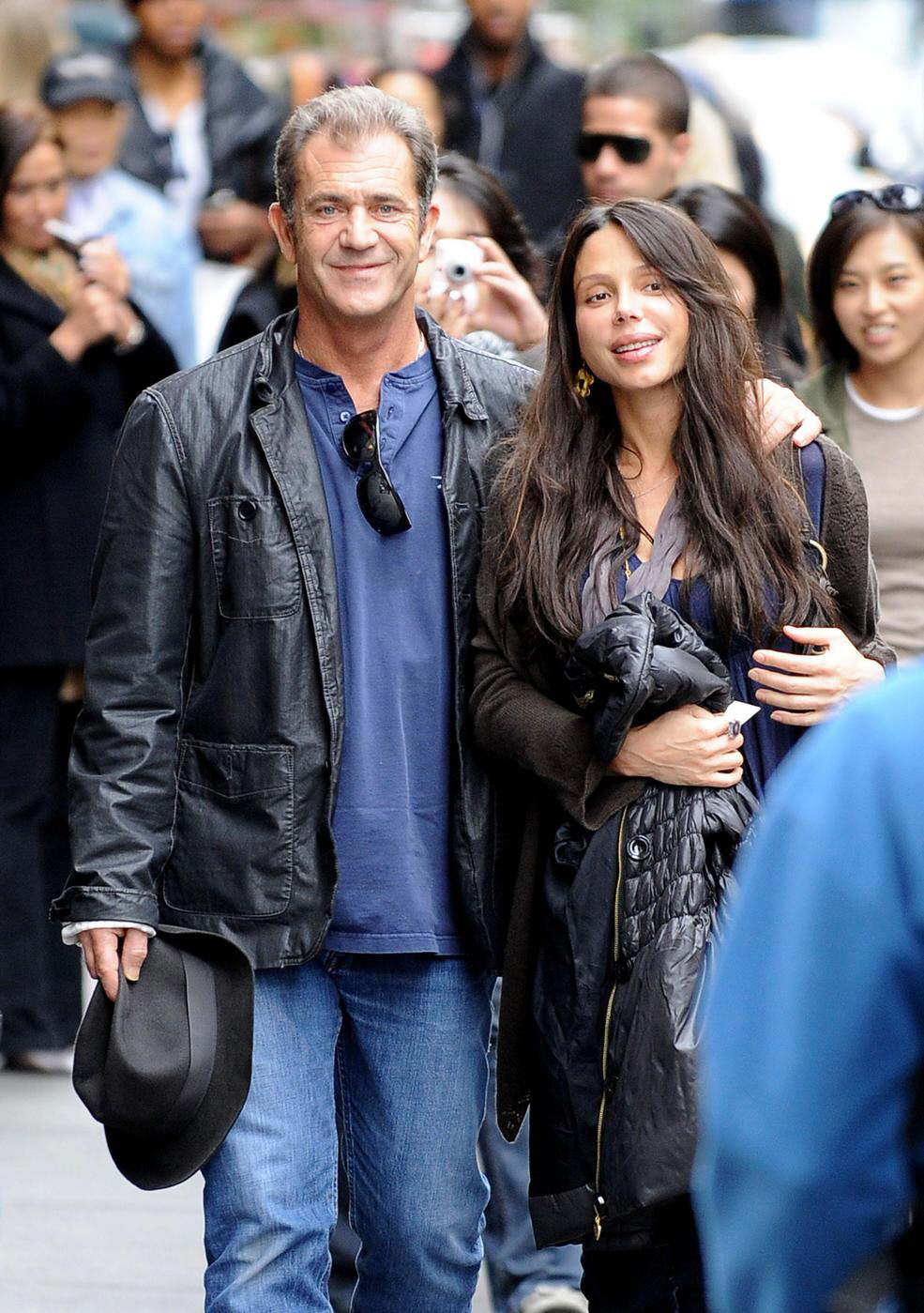 Radar began claiming Sunday afternoon that Mel Gibson's fiancé/girlfriend Oksana Grigorieva gave birth to a baby girl on Friday. Radar also reports that the baby was "a few weeks early" but that Oksana and child were back at home by Sunday. Everything seems to be fine, according to this report at least. The New York Daily News claims the same thing – but their report seems entirely based on Radar. Here's the report:
RadarOnline.com has learned exclusively that Mel's fiancé Oksana Grigorieva has given birth to their baby.

And pass out the cigars because it's a healthy baby girl.

Oksana gave birth on Friday, a few weeks early but a source tells RadarOnline.com that everything went well and mom and daughter are doing just fine. In fact, RadarOnline.com has learned that mom and the baby are already home.

It was RadarOnline.com that first uncovered Mel's affair with Oksana. We published a series of photos of the cozy couple in Costa Rica earlier this year, before the public had any idea that Mel's marriage was apparently kaput.

Mel's wife Robyn filed for divorce in April, 2009, shortly after the photos were public and Mel admitted he was romantically involved with Oksana. And once she turned up pregnant he put a ring on it. He has not announced a wedding date. (Mel and Robyn were married 29 years; their marital assets are estimated at $900 million.)

Mel has six sons and one daughter with Robyn.

Oksana, a Russian beauty, has a son with James Bond star Timothy Dalton. She is an accomplished musician and composer who is still hoping to launch her career, and released her album Beautiful Heartache in July, through one of Mel's companies. Mel's money goes a long way: The once-obscure beauty recently "found" the money to hire powerhouse Los Angeles legal firm Lavely & Singer to sue a man she formerly worked on several songs. That suit has been settled.
[From Radar]
Most of the speculation about Oksana's pregnancy was that she was due sometime in December, although most of that seemed to stem from the National Enquirer and their repeated claims that something fishy was going on with the pregnancy, and that Oksana was "too skinny". If this report is correct – about everything – then Oksana was due mid-November, which would make the conception early-to-mid-February. Which actually means that the Enquirer's initial, early reporting on Oksana was bang on – they reported on May 7 that Oksana was three months pregnant, which was probably about right. It also means that Oksana was two months pregnant when Mel finally filed for divorce from Robyn, his wife of 28 years.
Whatever the case for all parties involved, I'll congratulate Mel and Oksana for their bundle of joy. I'm saying a prayer for the baby – may she grow up a happy child, away from all of the insane drama her parents created.
Mel Gibson and Oksana are seen leaving Balthazar restaurant on October 14, 2009. This would mean that Oksana is about 8 months pregnant in these photos. Credit: Hector Vallenilla @ Pacific Coast News.