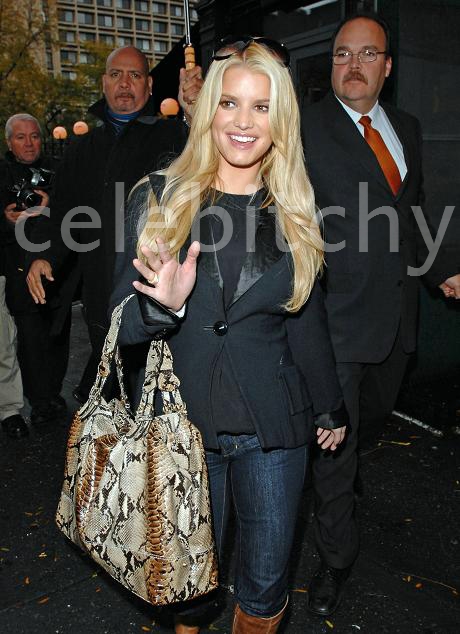 I always thought those pictures of gorgeous women in newspapers, offering sexual services were fake. Honestly, you'd think a woman that good looking could at least strip, or find herself a sugar daddy, or work in retail, rather than sell her body.
Turns out I was right about the fake pics – Jessica Simpson and models Karolina Kurkova and Alessandra Ambrosio are being advertised in Russian newspapers.
In the naughty section of the Moscow Times are ads for escorts, complete with photos — of these three stars! According to the ad, Kurkova's working name is Kristina, Ambrosio's is Masha and both are available 24 hours a day.
Check out the advertisements here.
Jessica might well be getting pimped out, as her father apparently set her up with Dallas Cowboys star Tony Romo.
"Jessica has been in Nashville and Dallas recording her new country album. When Tony found out, he called Joe and said, 'I know she's not dating anyone right now, can I take her out for a drink at least?' Jessica said it was OK for Joe to give Tony her number and they hit it off. They've been dating for a couple of weeks now, and Jessica is so happy. She's been texting everyone about how great he is," the friend said, adding that Romo even joined the Simpsons in Waco, Texas, for Thanksgiving.

A rep for Simpson wouldn't comment on her personal life but told Page Six, "She is happily recording her country album."
Yep, Joe is weird. Jess is strange. The mum seems a little pushy. Her sister has an odd nose. I really, really want to spend Christmas with that wacko family – it might make a nice change from my own eccentric relatives
Picture note by Jaybird: Here's Jessica Simpson out for dinner in NYC on November 16th. Images thanks to Splash Photos.