I realize in the wake of yesterday's events no one is going to care what Brie Larson has to say about her roller coaster in Paris but I'm going to talk about it anyway. At Disneyland Paris, they've added a Captain Marvel ride in the Avengers Campus. Brie got to go to the park over the summer, meet the castmembers working it, meet the Parisian Captain Marvel castmember, and ride her own ride. How. Cool. Is That?! Well, on Wednesday, Jimmy Kimmel asked Brie that very question and Brie said it was her dream come true.
Brie Larson joined Jimmy Kimmel Live! on Wednesday and spoke about the new Captain Marvel ride at Disneyland Paris and what it means to her. Larson said she grew up a huge fan of Disneyland, so to have a ride based on her Marvel character was truly special.

"I saw that they've got a ride, an Avengers ride including Captain Marvel, at Disneyland in Paris," Kimmel said. Larson responded by singing, "It's my dream come true." "Is it really your dream come true?" Kimmel asked. Larson replied, "Yeah, yeah, yeah, yeah."

"My family came out, my friends came out, because they know I'm such a Disneyland fan," Larson said, "and so all of them were like, there's no person that this would be, like, a bigger deal for than me."

"It's a true, true, true dream come true for me," Larson said. "So hard to believe." "You know what would be fun? To throw up on your own ride," Kimmel said. "That would be a thrill." "Would it?" Larson responded. "Um, not so sure about that, but it — no."
In the video Brie shot of her visit to La Maison de Souris over the summer, she was positively giddy. Granted she's filming a video so what's she going to do, look bored? But I'm with her. Of all the things I would like built in my honor, an amusement park ride would be right up there. I love roller coasters too. But my knee-jerk reaction was that I'd rather have a water ride – a scary one with monsters and a huge drop, possible partially in darkness. That speaks to who I am. Although I agree with Jimmy, I think throwing up on your own ride would be a great story.
Also in in the video Brie shot, she's shopping in the Cap Marvel store and stocking up on Cap M merch. I found that so perfectly Brie-like. She has access to the actual costume and yet she's geeking out over an embossed t-shirt with her shield. But she must have done voice-work for the ride, right? So this was just the first time she saw the finished project. And yes, I realize Brie plays Captain Marvel and that she isn't really Cap M, so the ride isn't hers but, c'mon, it's a lot closer than you or I are ever getting to our own ride. Man, celebrities get all the cool stuff. I'll bet they even gave Brie an employee discount on all that stuff she bought in the store.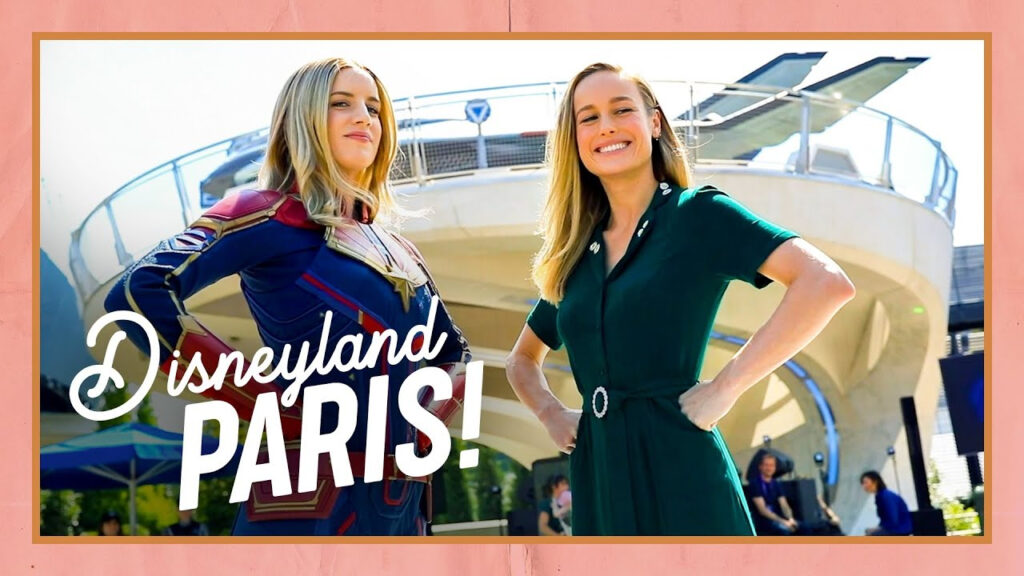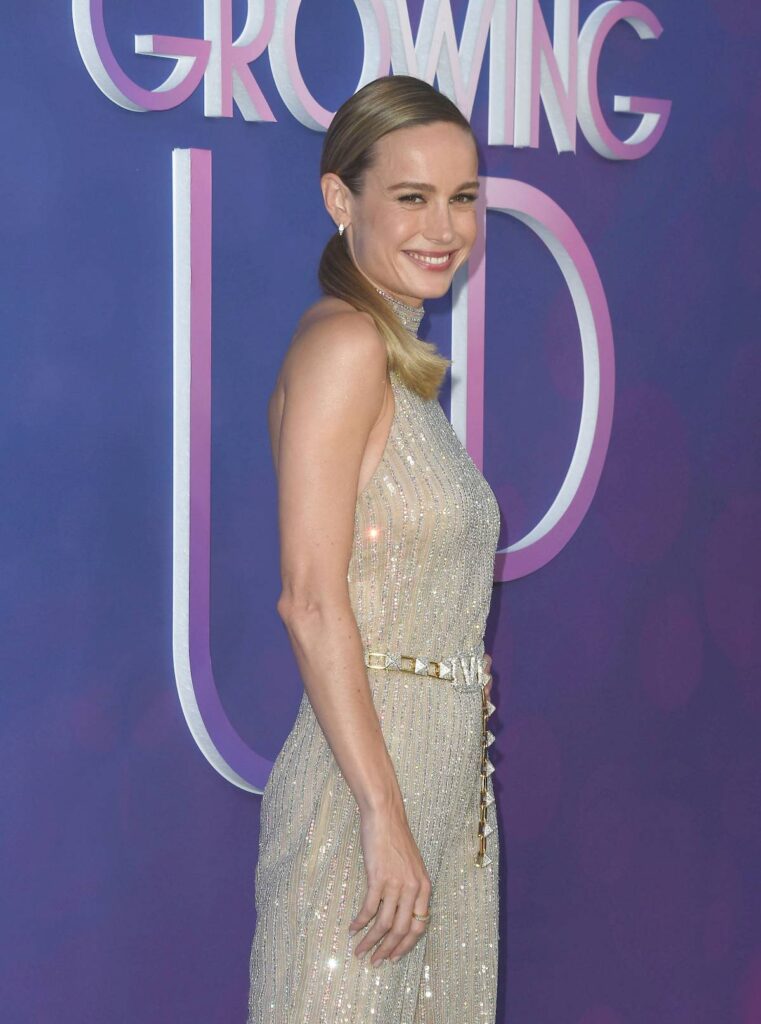 Photo credit: Instagram, YouTube and AValn Red