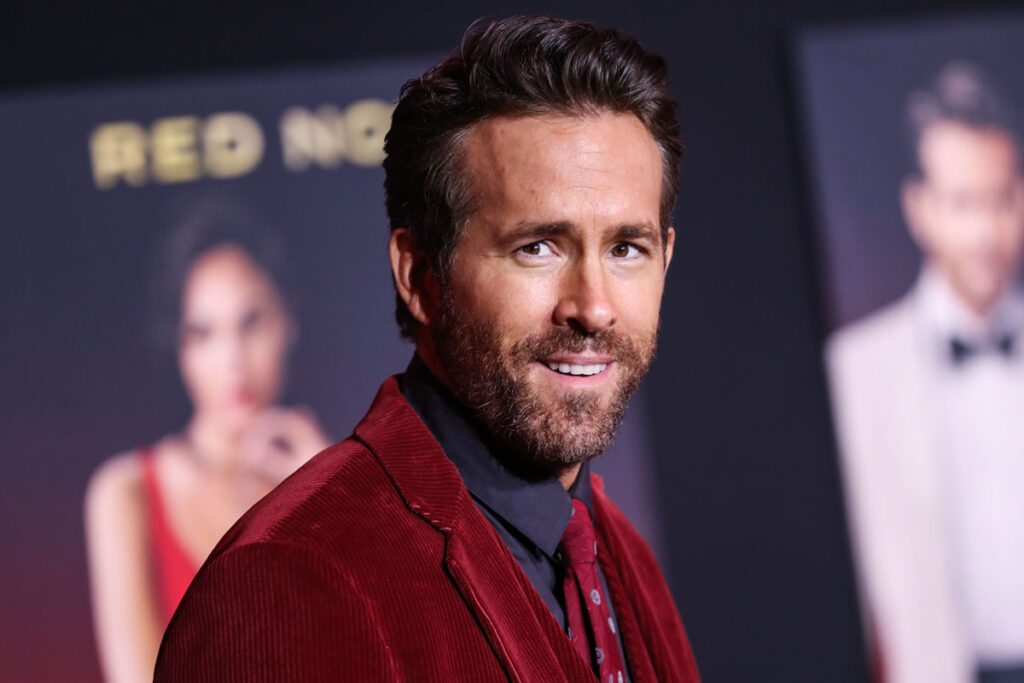 Is anyone watching Welcome to Wrexham? I wasn't going to but a friend told me to start it. I don't follow European football or know anything about its rules, and I rarely like reality anything, but now I'm invested in the city of Wrexham and its people and Ryan Reynolds and Rob McElhenney may or may not be my heroes. We'll see. I'm a fan of both men already, so they don't have far to go. They seem, however, to be hedging their bets to win favor. Ryan and Rob recently had their colonoscopies filmed to destigmatize the procedure and encourage others to get it done. As you may or may not know, the American Cancer Society recommends colon screenings for people over the age of 45 to prevent colorectal cancer. Again, if you've been watching Welcome, the duo are filming a series of cute little promos for the club. In a crossover promotion, they bet each other they can't learn Welsh, another big part of the docu-series. Ryan bets he can and if he can't he promises to, "publicly broadcast his colonoscopy." He loses, likely intentionally, and Rob good naturedly agrees to also have his colonoscopy filmed as well. And while the video is the usual Ryan frivolity, they actually found a polyp during the screening.
Ryan Reynolds and Rob McElhenney are hoping to kick colon cancer's ass.

The American Cancer Society recommends that people with an average risk of colorectal cancer start regular screenings at age 45. In efforts to raise awareness, the duo teamed up with Lead From Behind, a new initiative helping to spread the message that colon cancer is "the preventable cancer."

Reynolds and McElhenney, co-chairmen of the Welsh Football Club Wrexham AFC, explained in a video released Tuesday that the decision to film their procedures was a result of Reynolds losing a bet.

The duo had made a bet that McElhenney wouldn't be able to learn Welsh. Apparently, Reynolds was so sure he wouldn't, he said he would "publicly broadcast his colonoscopy" if McElhenney could prove him wrong. Turns out, he lost the bet. But given that McElhenney is a good sport, he decided to film his colonoscopy as well.

"I've been on camera a lot. But this was the first time one was shoved up my ass," Reynolds said in a statement. "The procedure and prep were painless but the discomfort of filming and sharing the process was the hardest part. Rob and I did it because we want this potentially lifesaving procedure to be less mysterious and stigmatized."

"Ryan and I both turned 45 this year and this is just a rite of passage," added McElhenney, "and a great one because it can literally save your life. It's obviously a procedure that makes people uncomfortable but it sure beats getting cancer. We wanted to have fun with this because as with all the weird things that happen in life, why not make it fun instead of scary?"

Both hope the video imparts the importance of having a colonoscopy.

"I would never normally have any medical procedure put on camera and then shared," Reynolds says in the video as he's heading into the hospital. "It's not every day that you can raise awareness about something that will most definitely save lives. That's enough motivation for me to let you in on a camera being shoved up my ass."

A doctor ended up removing an extremely subtle polyp on the right side of Reynolds's colon, which the doctor described as "potentially lifesaving." A doctor also removed three small polyps from McElhenney's colon.
So yeah, they also removed three polyps from Rob's colon. Again, the polyps weren't a big deal now, but neither man showed any symptoms and would have left those to grow to become very serious problems. That's the point, colon cancer is incredibly preventable, but it has to be caught early. This is a great use of the guys' brands. It incorporates their friendly competition, their general giving back vibe and they got to be smart asses about a really decent thing.
Here's my deal though, and I'll admit, I have yet to get my first colonoscopy. I know, I know – I promise! I have absolutely no problem with the scope part of it, I really don't. Hand to God, I can't handle the horror stories about the prep, though. And when I tell people that, they fall silent and say, "yeah, no – it's terrible." Someone needs to destigmatize that. I mean, certainly don't film it, but incentivize it in some way. Or lie to me, stop groaning and telling me that yes, you will be in agony for 12 hours and then they'll shove a camera up your derriere as a reward. Like, childbirth is romanticized more than the prep work for a colonoscopy. Maybe if Rob and Ryan called me and told me jokes during the prep hours, that would work. Or at least told me how the Wrexham season ends. Or when we're getting the next season of Mythic Quest?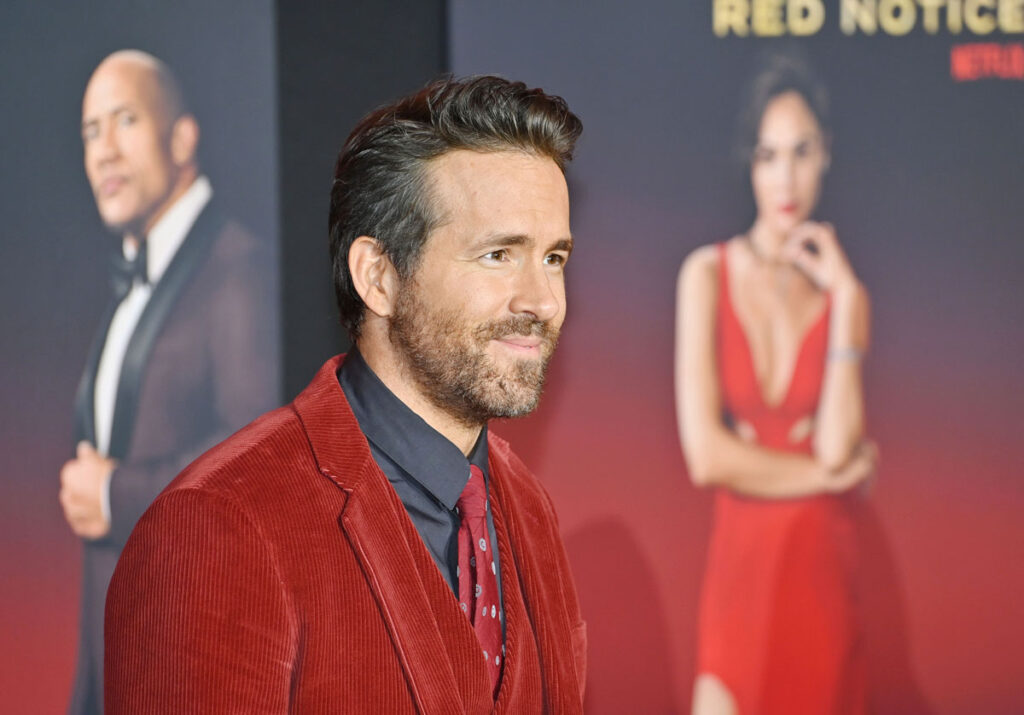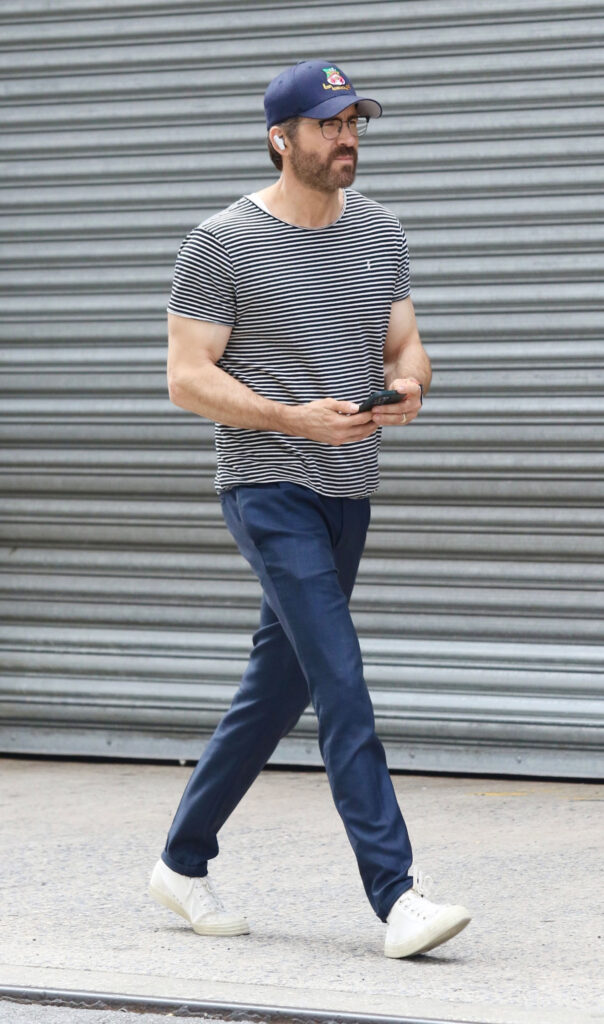 Photo credit: Avalon and Instangram