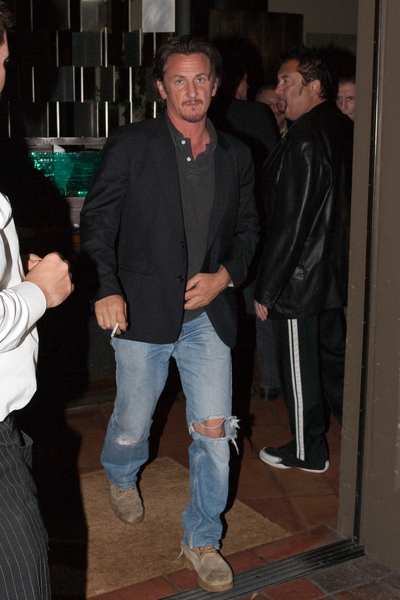 Last week, some outlets reported that Sean Penn and Robin Wright's 16-year-old son Hopper was arrested at his Malibu school. The school and the police wouldn't confirm the arrest (because he's a minor), but Radar had sources who initially claimed that Hopper was arrested for possession of narcotics. Now it's looking more like it was all some kind of big misunderstanding. A source is telling Radar now that Hopper will not face any charges because the "possession of narcotics" was simply Hopper's prescription medication.
Sean Penn's 16-year-old son Hopper Jack will NOT face charges in connection with his arrest last week at his high school in the Malibu area.

A source close to the investigation exclusively tells RadarOnline.com that the District Attorney's office has closed their investigation after Hopper proved that the drugs found on him were in fact prescription medication in his name.

Hopper was taken into custody by sheriff's deputies when the medication was discovered on him, but after an investigation, the D.A.'s office Wednesday decided no charges were warranted. Authorities will not say what type of medication was involved.
[From Radar]
That story turned on a dime, didn't it? At first people were like "of course Sean Penn's son is into drugs, look at his whackadoodle father." And now people are like "my bad, it was nothing, sorry to overreact." I do wonder what kind of medication Hopper is on, though. But it's none of my business.
In one last piece of Penn-Wright family news, Robin Wright was interviewed in an upcoming issue of Entertainment Weekly, and she described how difficult it is to raise her children with any kind of connection to Hollywood, mainly because of all of the junk with the paparazzi. She says: "I didn't want to raise my kids in this weird, sycophantic society. If you have celebrity parents, it's not a good recipe for the kids, or anyone at any age. Look at what Brad and Angelina go through." Robin knows it too – she and Sean were still together when Brad and Sean worked together on The Tree of Life. She must have seen it first hand.
Sean Penn is shown out on 7/14/09 and 2/27/09. Credit: PRPhotos