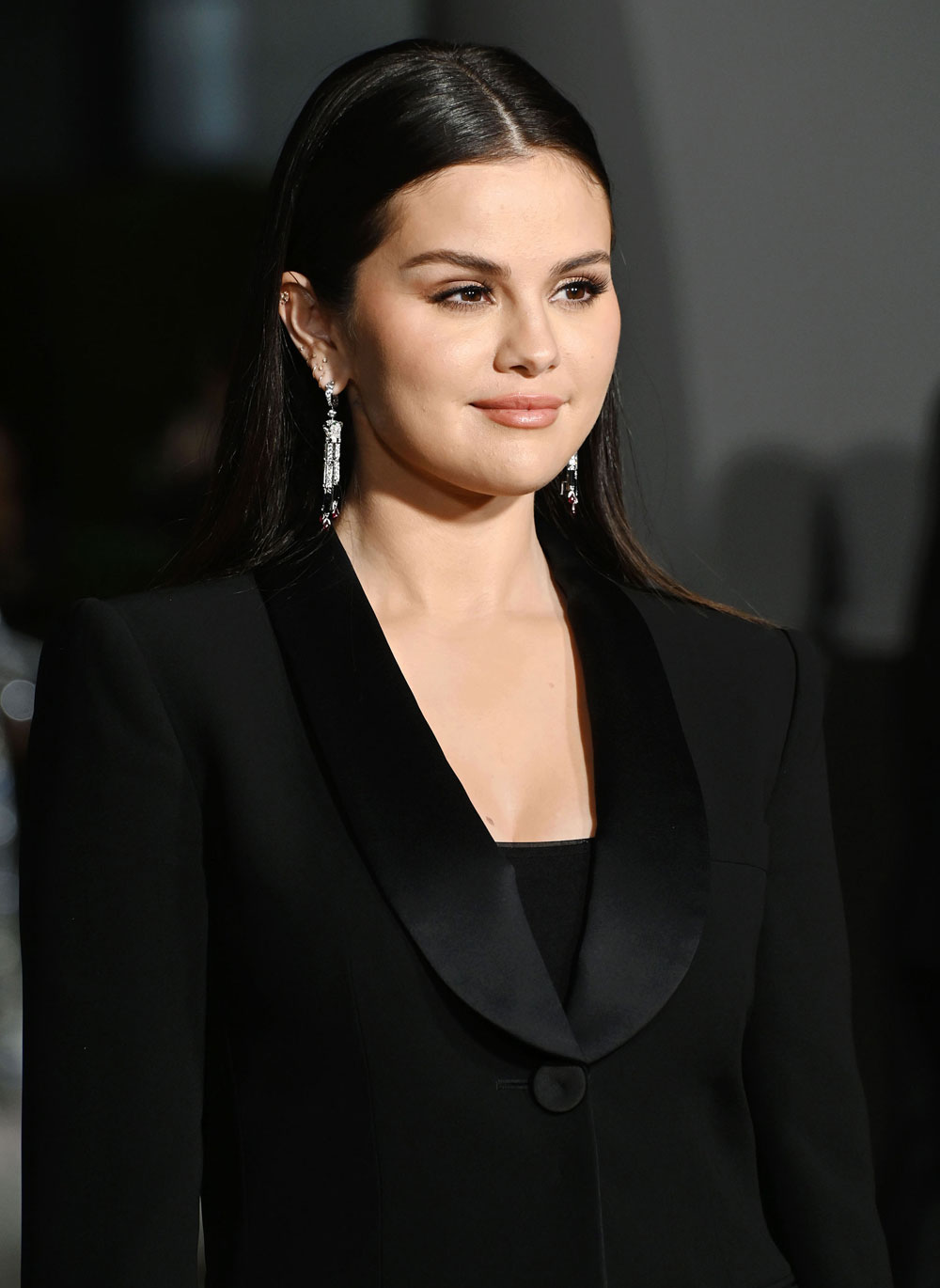 In the lead up to Selena Gomez's documentary release, there was curiosity about whether or not it would touch upon her high profile relationships. The Justin Bieber relationship was inescapable, but it wasn't the main takeaway and seemed like the doc spent as little time on it as possible. It came up in the context of her songwriting process, whether industry execs would want to work with Selena on her own, paps asking Selena questions about Justin to get a rise out of her, and the public fascination with their relationship. Regarding the latter, Selena said, "I felt haunted by a past relationship that no one wanted to let go of. Then I just moved past it, and I wasn't afraid anymore." She even says going through all that and coming out the other side was the best thing that ever happened to her.
And now that she's on the other side of that heartbreak, Selena is ready to dish via new music. She sat down with Apple TV+ for an interview and talked about her upcoming album. Selena said she'll be telling new stories, including ones about "people [she's] dated that people don't know" and "experiences [she's] had that people don't know."
With the release of Selena Gomez's new documentary on Apple TV+, Selena Gomez: My Mind and Me, Gomez has started to talk about new music, too. She began by releasing a song to accompany the film about her struggles with her physical and mental health, also called "My Mind and Me."

The doc follows Gomez as she tries to decide if she should go public with her bipolar diagnosis and her issues with lupus.

Gomez has now said in an Apple TV+ interview with Zane Lowe that she's working on her third solo studio album, adding she will be "telling stories that people don't know," including ones about secret relationships.

"I created this whole private life that was just mine, and I feel like now I have to tell these stories, and people are going to ask a lot of questions," Gomez said.

Her most public relationship was with pop star Justin Bieber, who she dated off-and-on for almost ten years before he married his wife, Hailey Bieber. In the documentary, Gomez talked about how one of her biggest songs "Lose You To Love Me" was about how breaking it off with Bieber for good helped her to grow as a person. There are also scenes where she cries about having her career tied to their relationship in some ways, like through musical collaborations.

Gomez recently posed for photos with Hailey at the Academy Museum gala, telegraphing that it is all water under the bridge between the former love triangle.
This is the tea I'm here for; I want to hear about the private relationships and experiences. Honestly, that will add some spice to everything else Selena's been doing lately. Her career is in a great place and she's doing great work with the mental health awareness. But her public image is so perfect and packaged that spilling some secrets will keep things interesting. This is not at all to say that romantic intrigue is necessary for her life or career, but… it could be a fun addition. Selena is young and gorgeous and finally free from that toxic cycle, so I think all her fans just want to see her happy and having fun. And "private life that was just mine" certainly sounds fun. Give the people what they want! I'm curious whether the relationships to which she's referring are interspersed throughout the on/off Biebs years or are people she's dated since their final breakup. Either way, my interest is piqued. Is Selena going to take a page from Taylor's book and write a bunch of blind item songs and we have to guess? I hope she's more direct than that; I just want the tea.
Selena Gomez reveals to @ZaneLowe the topics she's exploring with her next studio album. #SG3 pic.twitter.com/SrTDk7GHlS

— Buzzing Pop (@BuzzingPop) November 5, 2022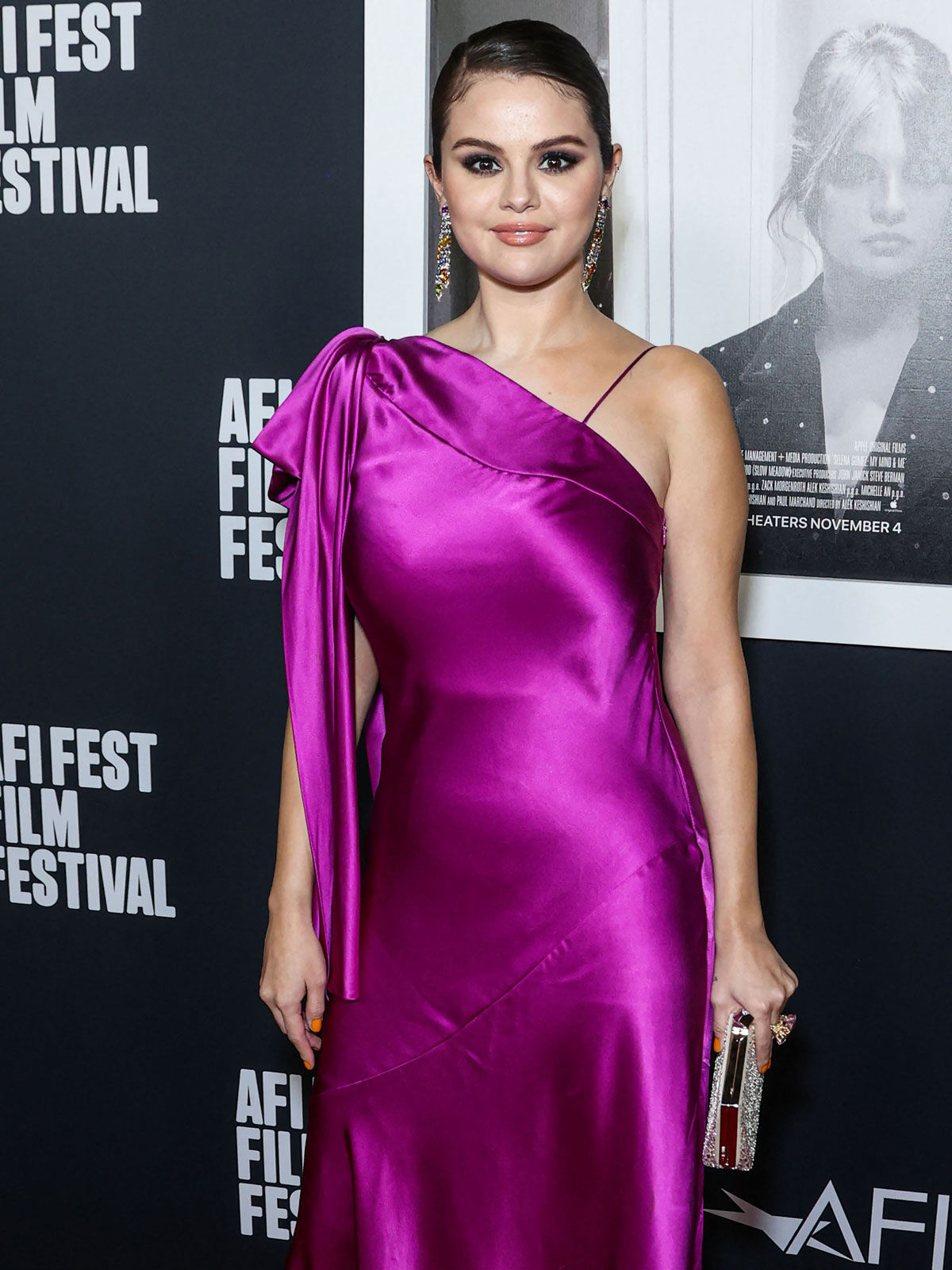 photos credit: Jeffrey Mayer/Media Punch/INSTARimages.com/Cover Images