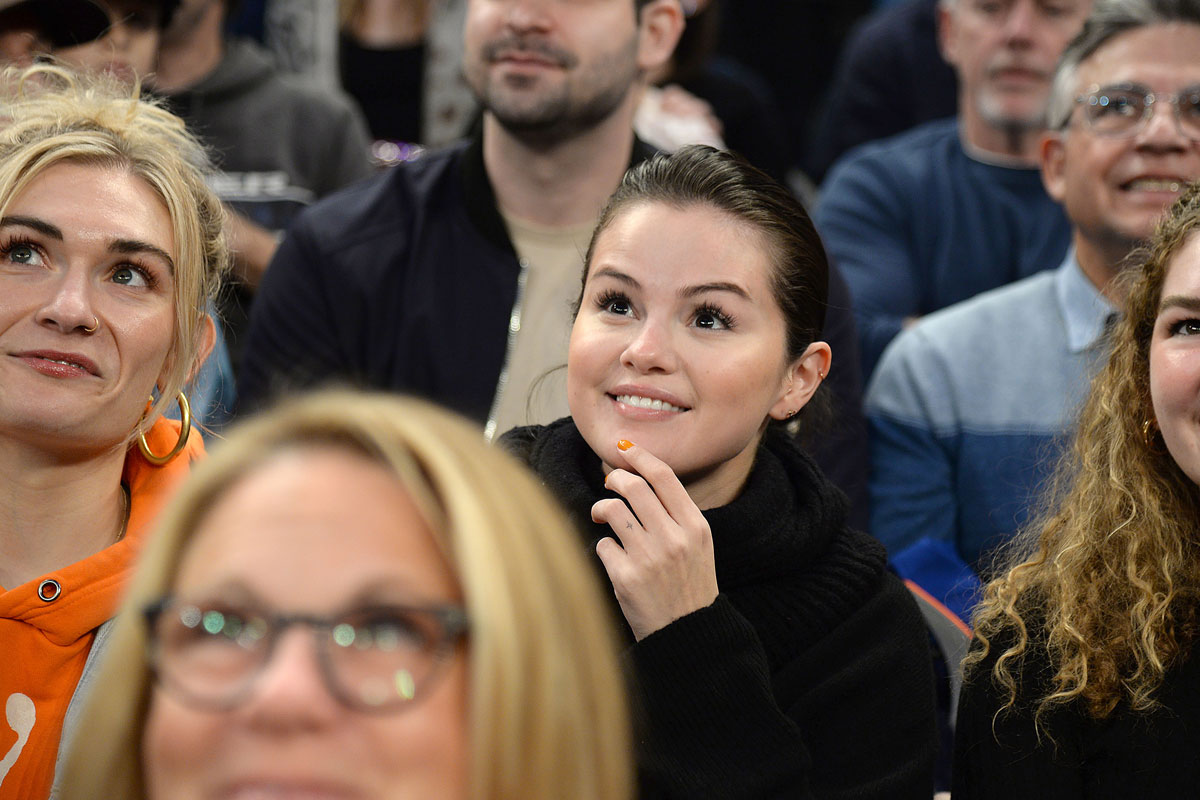 Following the release of her documentary a few weeks ago, Selena Gomez is still committed to raising mental health awareness. She's been making the promotional rounds interspersing discussion of mental health with juicy tidbits about her upcoming projects and teasing her personal life. And now she's been honored with the Ruderman Family Foundation's 2022 Morton E. Ruderman Award in Inclusion for her work in raising awareness and changing the narrative around mental health.
Selena Gomez is continuing her efforts to educate young people about the importance of prioritizing their mental health.

The "Back to You" singer, 30, is being honored by the Ruderman Family Foundation with its 2022 Morton E. Ruderman Award in Inclusion for her work in raising awareness and changing the narrative surrounding mental healthcare.

In PEOPLE's exclusive clip, Gomez — who has openly discussed her bipolar disorder diagnosis and shared her story in the new documentary Selena Gomez: My Mind & Me — says she's "honored" by the recognition and explains why she's been so vocal about her personal journey.

"We know that the stigma associated with mental health has led to silence around the issue. I want to change that, especially for young people," she says in the clip. "I've been open and honest about my own journey with my mental health, and it hasn't always been easy, but it's something that I am constantly working on."

"My hope is that by sharing my story, and using my platform, I can encourage others to get the help and support they need to address their mental health," the Rare Beauty founder continued. "Together, we can bring change as we destigmatize mental health, empower people to address their mental health, and encourage others to do the same."
If you'd asked me like five years ago what the centerpiece of Selena Gomez's brand/image would be, I certainly would not have guessed mental health. I would have guessed something around being relatable. And this certainly is, but a different way than I expected. Selena's work around mental health really is very important and I think goes a long way toward decreasing the stigma around it. There have been great strides made toward mental health discussion and awareness in recent years, but there still is a stigma and it will only decrease as people like Selena continue to share their own stories and journeys. It makes people feel less alone to know that others also struggle with their health and it's okay to talk about it and ask for help. Some of Selena's messaging is a little too packaged and perfect (like her beauty line's kindness slogan, like come on, make-up is make-up), but she really has earned this award because she has been consistently vocal and out there on the topic of mental health.
Photos credit: INSTARimages.com/Cover Images, Jeffrey Mayer / Avalon and via Instagram