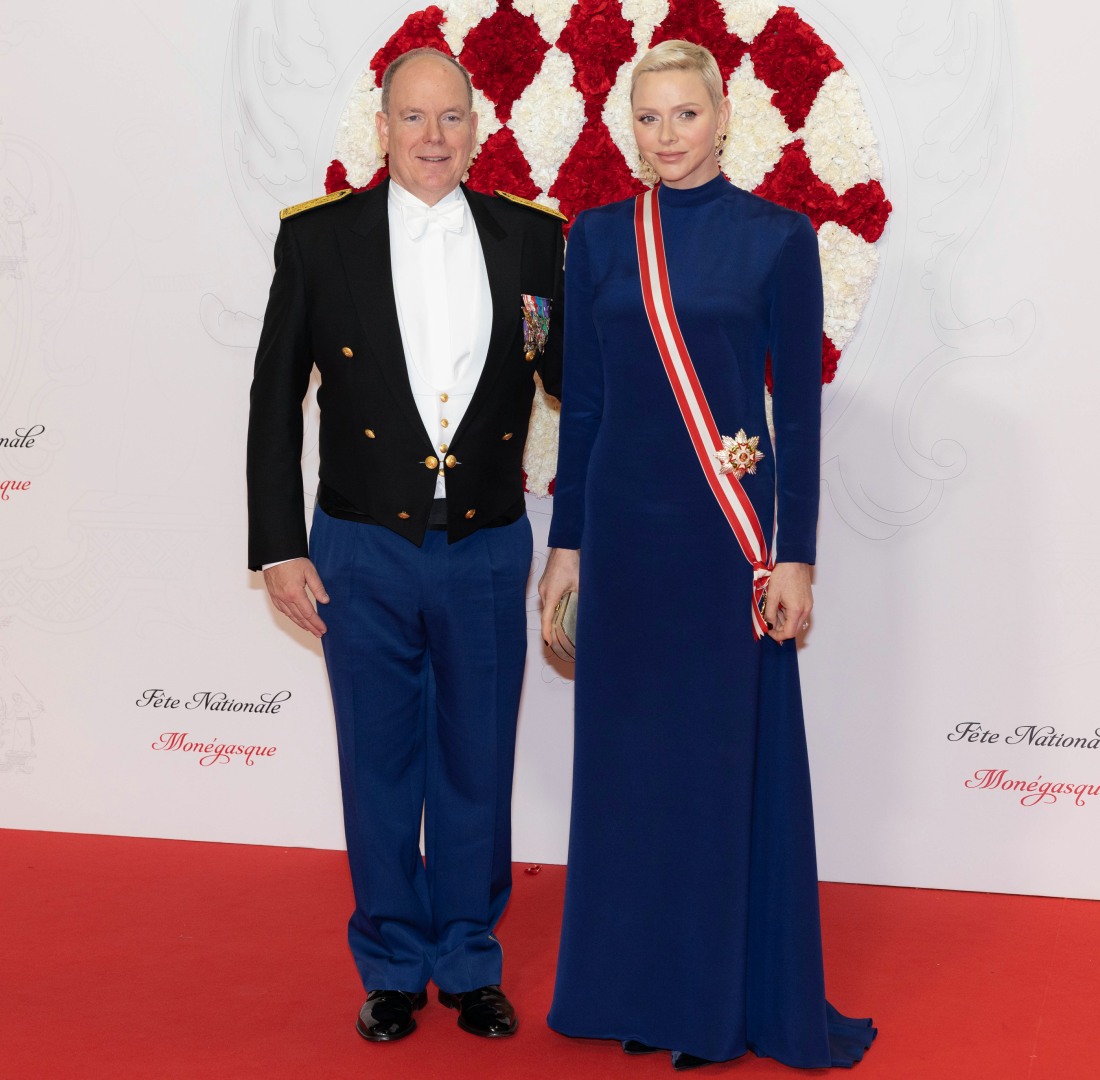 Saturday, November 19th was Monaco's National Day, where the Grimaldis are supposed to assemble for a church service, a balcony wave and then an evening gala. Last year, Princess Charlene skipped all of that because she was still dreadfully ill from her ENT infection, and she was (at that time) being sent off to a Swiss facility to recover further. It seemed like a big deal to Prince Albert that Charlene wasn't well enough to attend, but in the past year, it honestly appears as if everything has gotten a lot better between them. Charlene seems noticeably relieved to be back in Monaco with her children. She's agreed to regular appearances with Albert. And she was impeccably behaved during all of the National Day events this year.
For the daytime stuff, Charlene wore a bonkers Akris coat which looks like a religious robe of some kind. It's crisp white and it goes all the way to her ankles. For the evening gala, Charlene wore a gorgeous blue Terrence Bray gown which looked great on her. Charlene is sticking with that close-cropped platinum-blonde hairstyle too, and it looks soooo good on her. She's really rocking it. Overall, this is the happiest and healthiest she's looked in years. The twins look happy too – little Gabriella and Jacques are adorable in their National Day gear. Albert and Charlene even got Jacques a tiny little military uniform.
I don't want to alarm anyone but wtf happened to Andrea Casiraghi? He used to be so good-looking and now… holy yikes.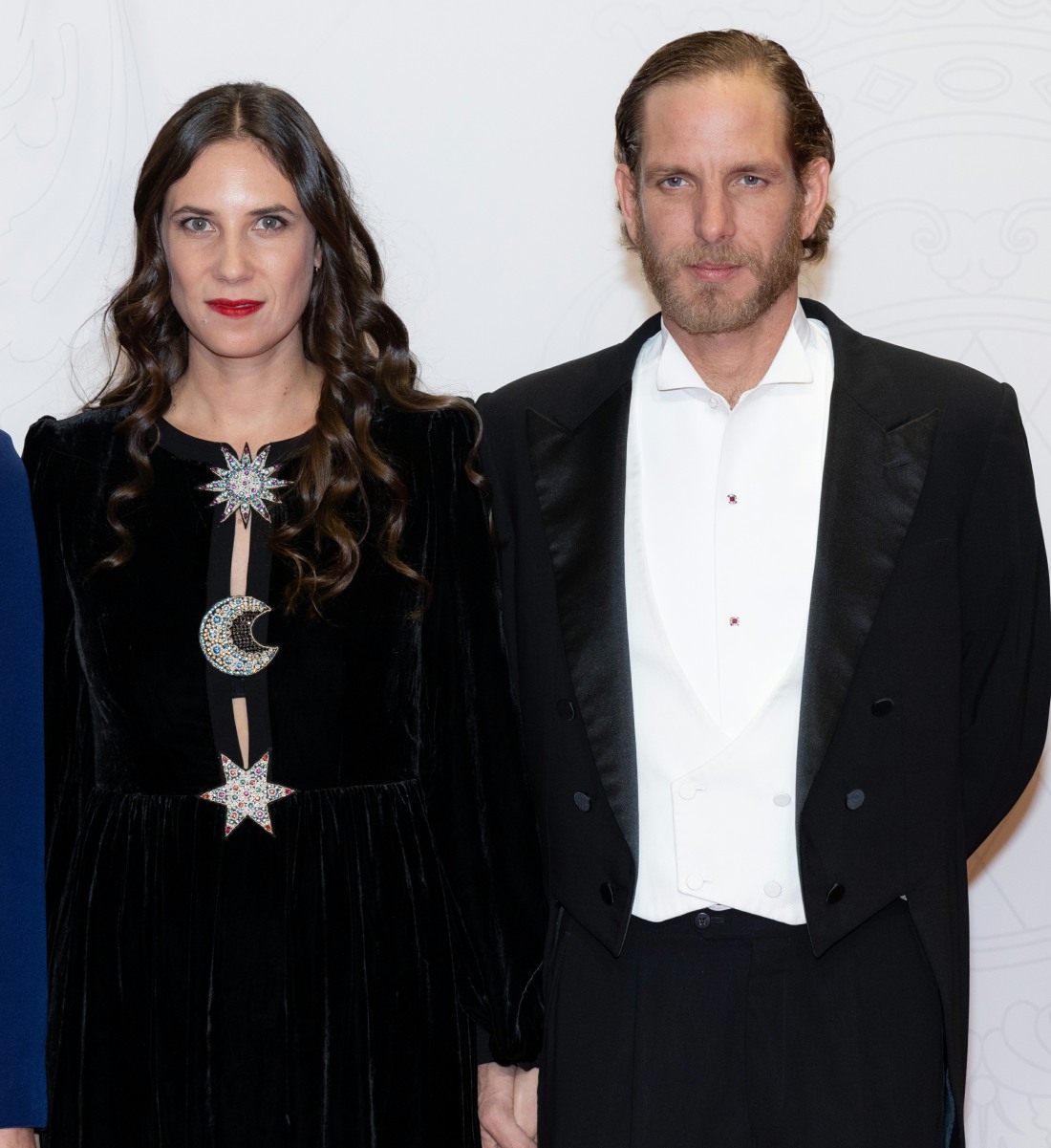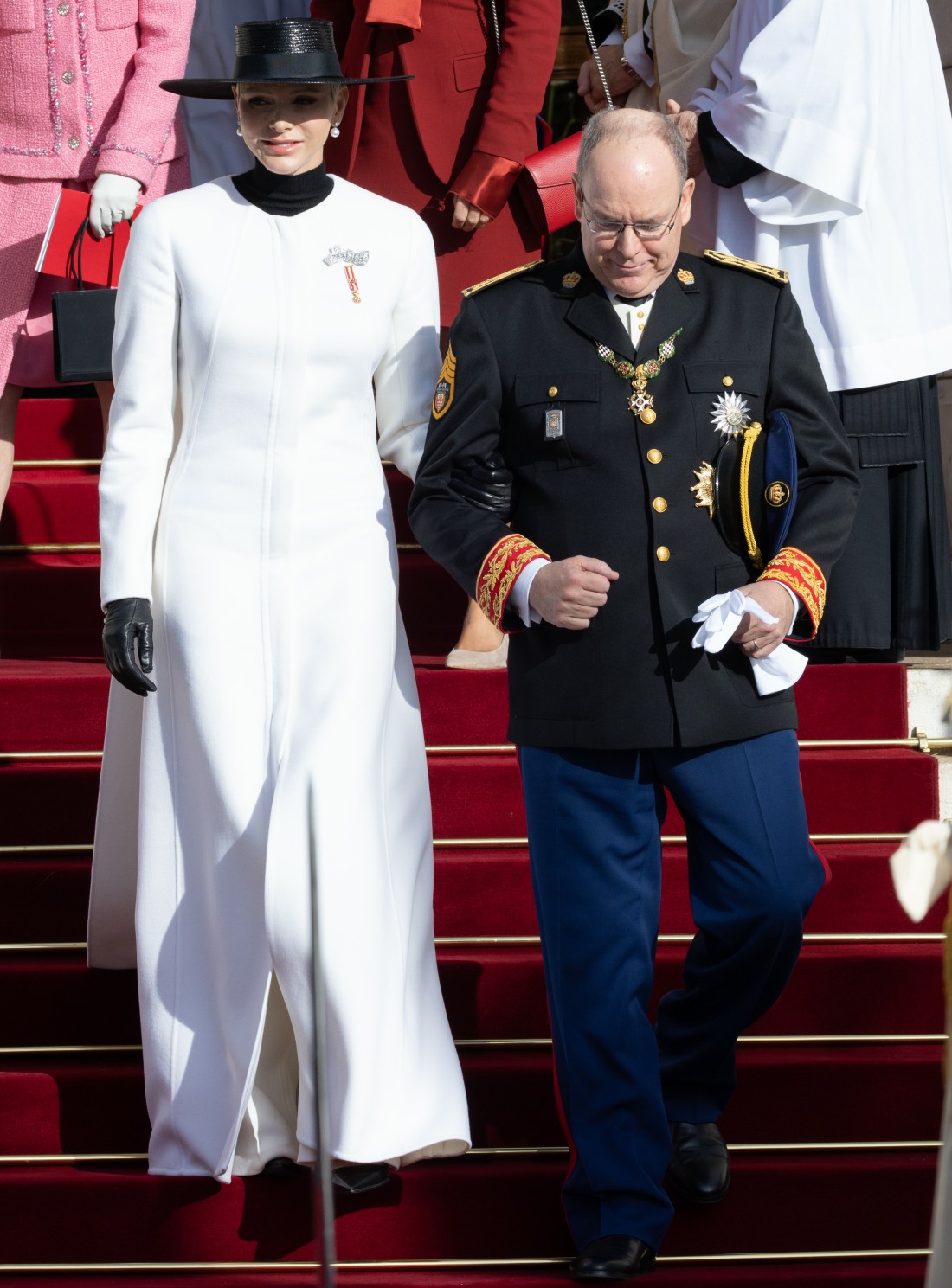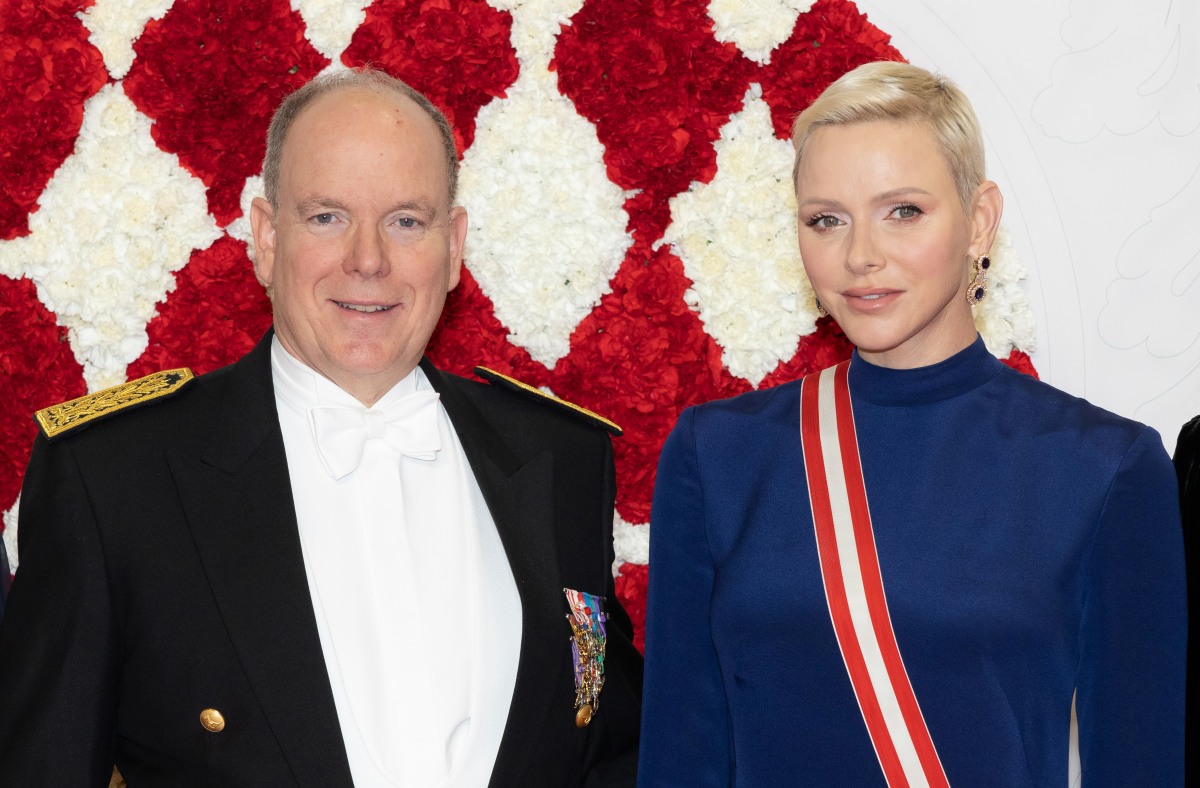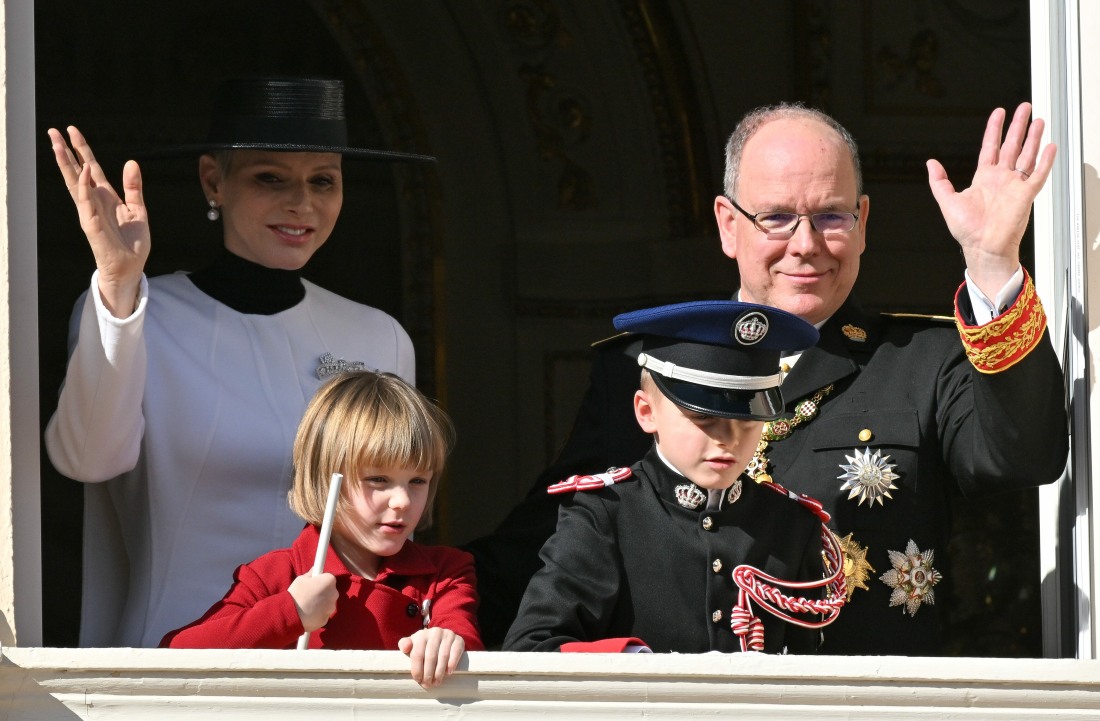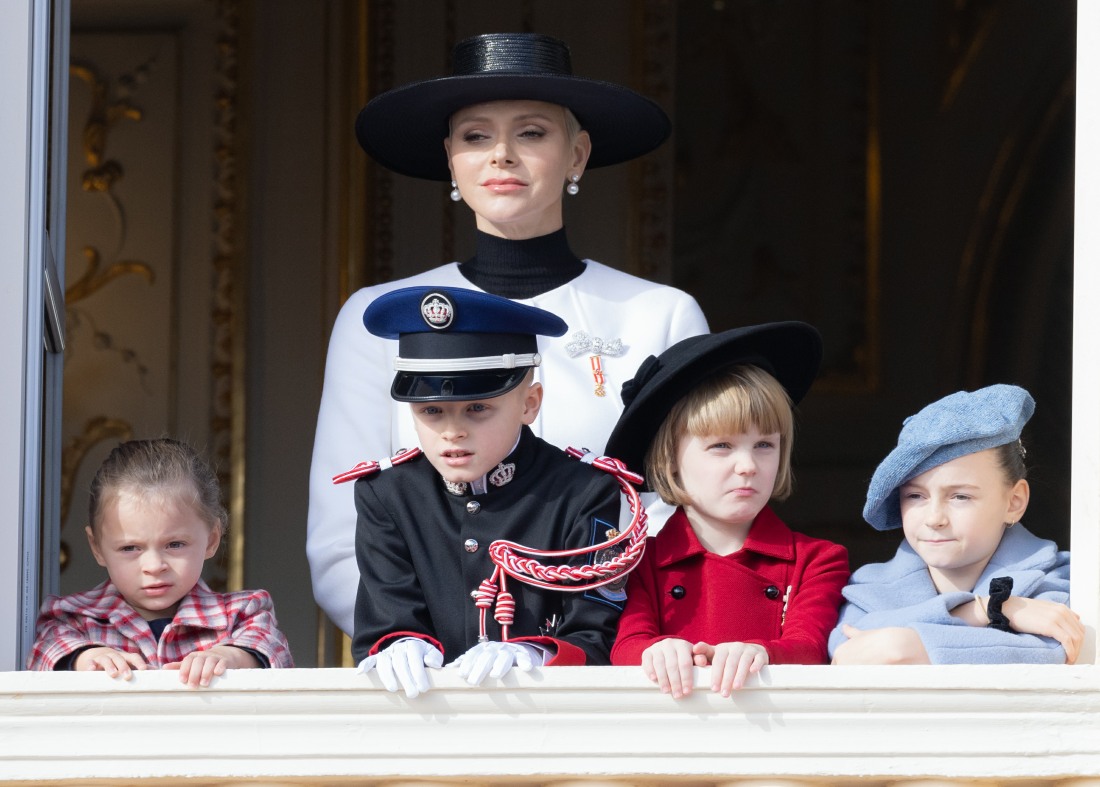 Photos courtesy of Olivier Huitel / Avalon, Lionel Urman / Panoramic / Panoramic / Avalon, Olivier Huitel / Avalon.