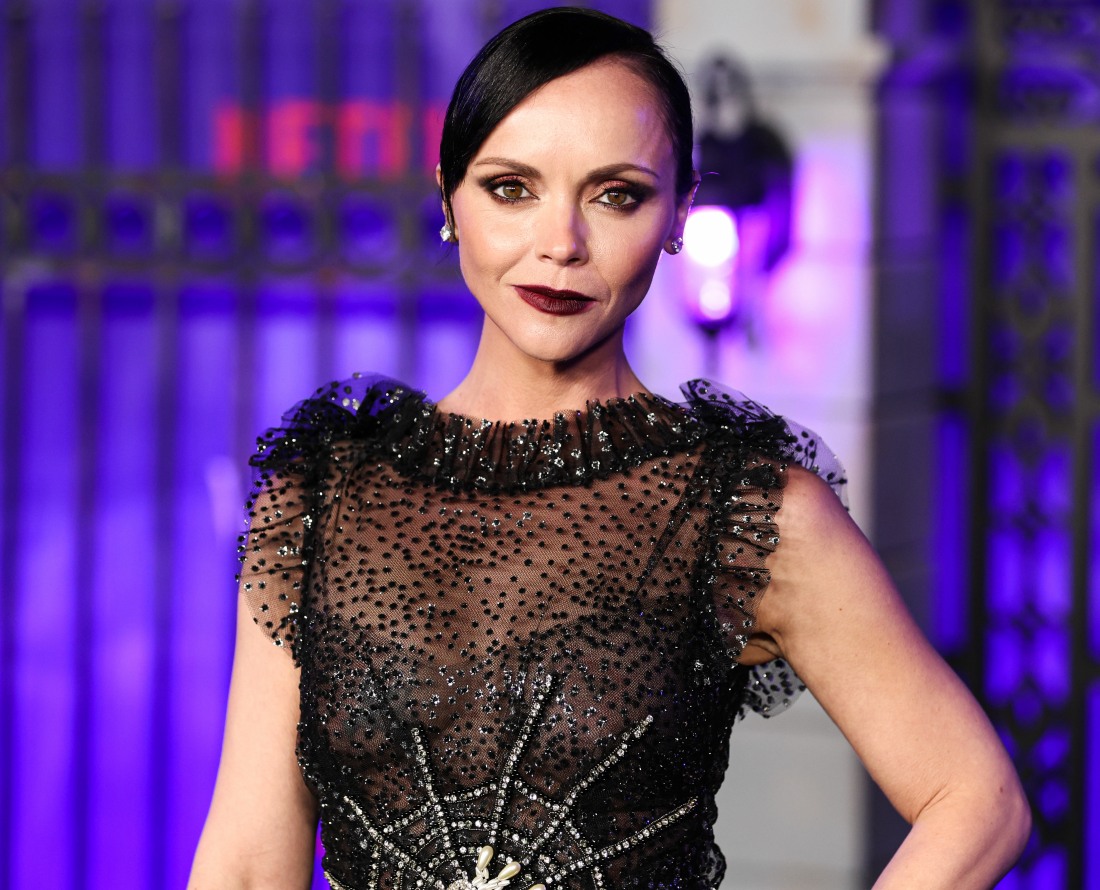 In the summer of 2020, Christina Ricci left her husband James Heerdegen. She not only filed for divorce, she filed for (and received) an emergency protection order because of domestic violence. She kept much of the divorce stuff quiet, although it seems like she was able to get a bifurcated divorce, because she married her second husband last year, yet the terms of her divorce from Heerdegen have just been finalized now, this week. That means she was declared legally single in 2021, but it's only now that she and Heerdegen worked out the finances and custody. Ricci recently spoke about how she sold her Chanel jewelry collection and her purse collection to pay for the divorce. She had a great lawyer, because she walked away from her abusive ex-husband with more than most ex-wives:
Christina Ricci has finalized her divorce from James Heerdegen more than two years after calling it quits. The "Yellowjackets" star will keep their house in San Fernando Valley, Calif., but she and the film producer will split the money from an upcoming sale of their New York City apartment, TMZ reported Tuesday.

Ricci, who was repped by famed divorce attorney Samantha Spector, will also keep the residuals and royalties from her projects.

Heerdegen, meanwhile, will keep a Subaru vehicle and his personal belongings in addition to receiving a onetime payment of $189,687 from his ex-wife.

The former couple will share custody of their 8-year-old son, Freddie, but the "Casper" star will have deciding power over his education, for which she'll pay, and medical care.

Spector didn't immediately return Page Six's request for comment.

Ricci, 42, filed for divorce from Heerdegen in the summer of 2020 after an alleged domestic battery incident. Months later, Heerdegen requested a temporary restraining order against the actress, but a judge denied it.
A onetime payment of less than $200K, plus an equal share of the sale of their NYC apartment? It's not nothing, but it's not like he took her to the cleaners. A lot of people were throwing around numbers in one of the last post, so let me say… I doubt Ricci is some super-wealthy actress. She's worked consistently and she's having a career renaissance, for sure, but she's mostly eschewed big studio films and projects which would net her big paychecks. I doubt she had to give her ex half of their combined worth, but this isn't a drop in the bucket.
Photos courtesy of Getty, Avalon Red.