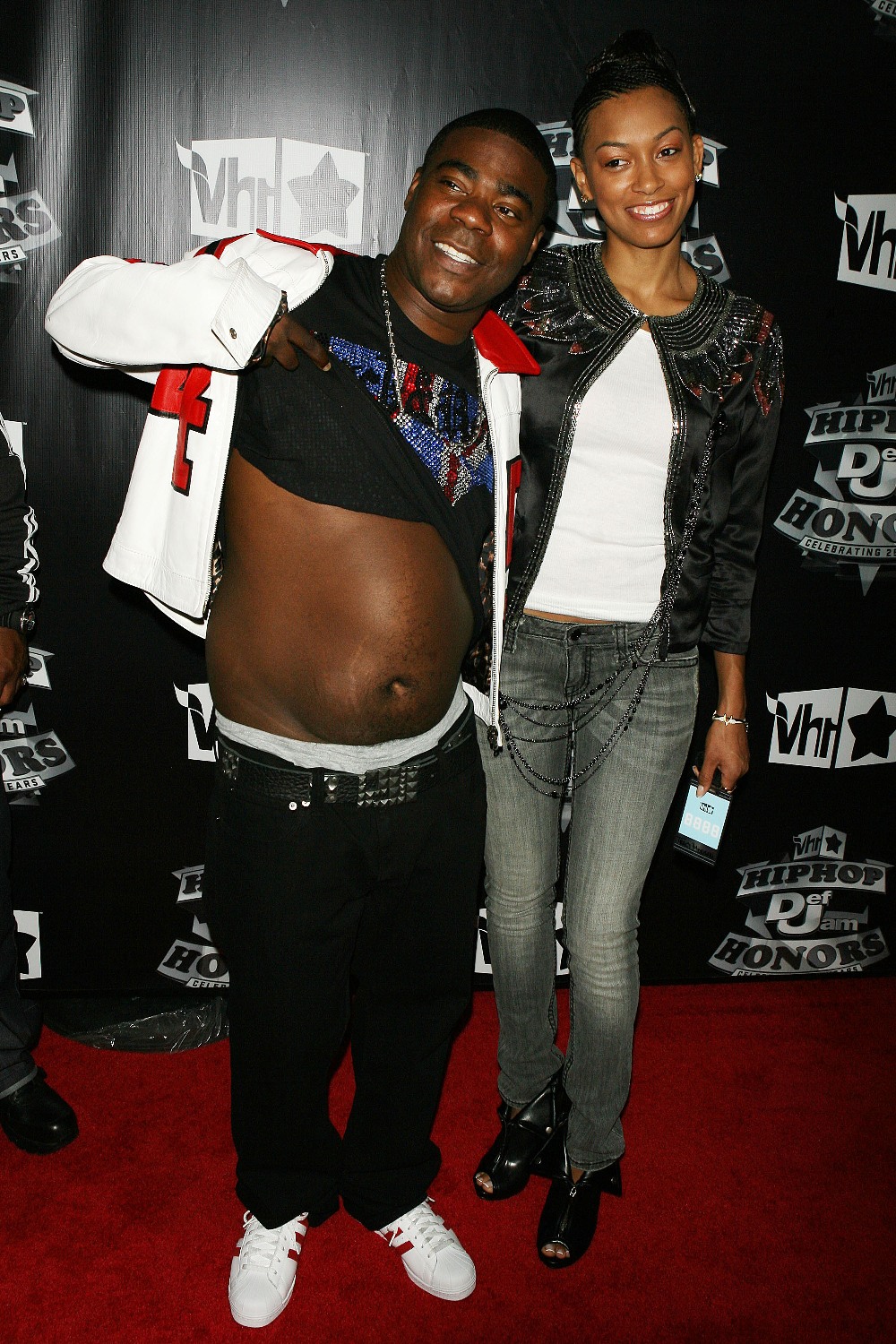 Tracey Morgan can stop hoping for a dinner invitation to the White House. Something tells me he never had his heart set on it in the first place, but in case he had a secret yearning to meet the president, he can definitely cross that dream off his list. On Friday the comedian performed at Carnegie Hall and gave a performance so shocking and raunchy that many audience members walked out. There were graphic impressions of sex acts, insults towards gays, and the statement that the Obamas would release the first presidential sex tape. Classy.
Fans expecting to see Tracy Jordan at Tracy Morgan's Carnegie Hall performance Friday night got a rude awakening. The bawdy comedian packed the venerable performance venue with fans expecting his "30 Rock" character's prime-time humor. But minutes after Morgan started his routine, many walked out in disgust.

It turns out that some New Yorkers really can't take a joke — especially when it's unspeakably filthy. "People seemed to not be laughing at his jokes, but more because they were shocked and appalled with what was coming out of his mouth," reports one audience member. Morgan talked trash about homosexuality (saying it's "a choice," which drew gasps), drugs, pornography and what he calls "politricks" — far edgier subjects than what his alter ego, Jordan, gets air time for.

"There was a continuous flow of people getting up and leaving throughout the show," our spy reports, adding that many in the crowd clearly didn't know what they were getting themselves into. Middle-aged women were the most flabbergasted when he started mimicking explicit sex acts on stage.

When Morgan found something shocking, he held onto it for minutes on end. Some of the controversial jabs he made included a set about the First Family. "Obama is really changing the White House, because he and Michelle will have the first presidential sex tape out," he said to a stunned crowd.

No one knew better than Morgan himself that the crowd got more than they bargained for. At one point Friday night, he addressed shocked showgoers, saying, "You want the clean Tracy? Turn on the TV."
[From Gatecrasher]
Not to be uptight and stodgy, but I think I'd prefer T.V. Tracy. I know a lot of the crazy things his character does on "30 Rock" are based off real-life Tracy, but they somehow always make it seem innocent. No matter how dirty or inappropriate, they always bring it back Tracy having good intentions but being stupid and immature. So you just enjoy the joke. Real-life Tracy, not so much. Comedians obviously try to push the envelope. There's only room for one nice, friendly comic to be famous, and Ellen's already taken that spot.
Thus if you want to get attention, you've got to be outrageous. Tracy obviously gets this. I find his character so likeable that I forget that Tracy Morgan isn't Tracy Jordan. Same thing with Alec Baldwin. I have completely forgotten how much I disliked Baldwin as a person, because he's so great on the show. Calling your little daughter a pig? Totally fine with me now. It's easy to forget that good actors aren't necessarily people you'd want to hang out with. After all, you never know when they might do an oral sex impression.
Here's Tracy Morgan at the VH1 Hip Hop Honors at Brooklyn Academy of Music on September 23rd. Images thanks to WENN.com .