Kelly Ripa and Mark Consuelos were talking about sex and about their kids on Live! With Kelly and Ryan. I know, I was shocked too (said no one). This time it was Mark initiating the discussion and he was calling out favorite family target: daughter Lola. 21-year-old Lola is living back at home to finish her last semester of college after studying abroad. But she's developed the habit of walking into her parents' bedroom any time she sees fit, without knocking first. So Dad put her on blast that if she does it again, she's going to get an eyeful, and then he officially declared January 31st Freaky Week.
Kelly Ripa and Mark Consuelos have a warning for their roommate.

The couple, who share 25-year-old son Michael, 21-year-old daughter Lola and 19-year-old son Joaquin, revealed that Lola has moved back in with them for her last semester of college after studying abroad—and she's got a habit of walking into their bedroom without knocking they'd like to break.

"Be warned Lola Conseulos. 'Cause this week's freaky week, isn't it?" Mark quipped during the Jan. 30 episode of Live! With Kelly and Ryan. "Yeah, this is Jan. 30. We're going to get freaky this week."

To which Kelly replied with a laugh, "Why this week? Is this historically freaky week?" Mark noted with a smile, "It is now."

As for what events led up to Lola receiving this NSFW warning? Mark and Kelly explained during the episode that after Lola kept opening their bedroom door without giving warning, Mark had a chat with her.

"I said, 'Lola, I don't want you to take this the wrong way,'" he explained. "'I'm very excited that you are home. We missed you. You are the heart of this family. You're so funny and you're just fantastic. But you gotta knock.'"

The couple joked that Lola's habit is a dangerous game, with Kelly teasing, "Because at this point, anything you walk in on is your problem." While Mark added with a laugh, "Your fault! Don't you think she's been traumatized enough by walking in before?"
Yeah, I'm totally with Mark and Kelly on this one. There is no reason family members shouldn't knock before entering a room. Even if you're the parent, you can knock on your kid's door. I believe pretty strongly in people being allowed their space. And Kelly's right, most kids only ever need to walk in at the wrong time once. What's odd is it sounds like this might be a change in Lola's behavior. As if she studied abroad and learned not to knock on doors before entering a room. Maybe she forgot who her parents are? Because the rest of us know how often they like to get down, I have to believe the Consuelos children know even better than we do. I mean, what does Lola think she'll find behind her parents closed bedroom door? Unless they close that sucker all the time and Lola was trying to slip in to steal some of her mom's shoes or something, I don't know what she was thinking. And she'll be thanking her dad later, because no roommate would tolerate that.
As for Freaky Week, I'm here for it. I didn't have it on my calendar though, so I'm a little behind. Is it cool if I just pick up from here (I'm a little tired for a full-freak). What if I just tape some Enter At Your Own Risk signs to our bedroom door and toss a pair of high heeled boots on the floor to suggest I'm participating in Freaky Week – do I still get credit?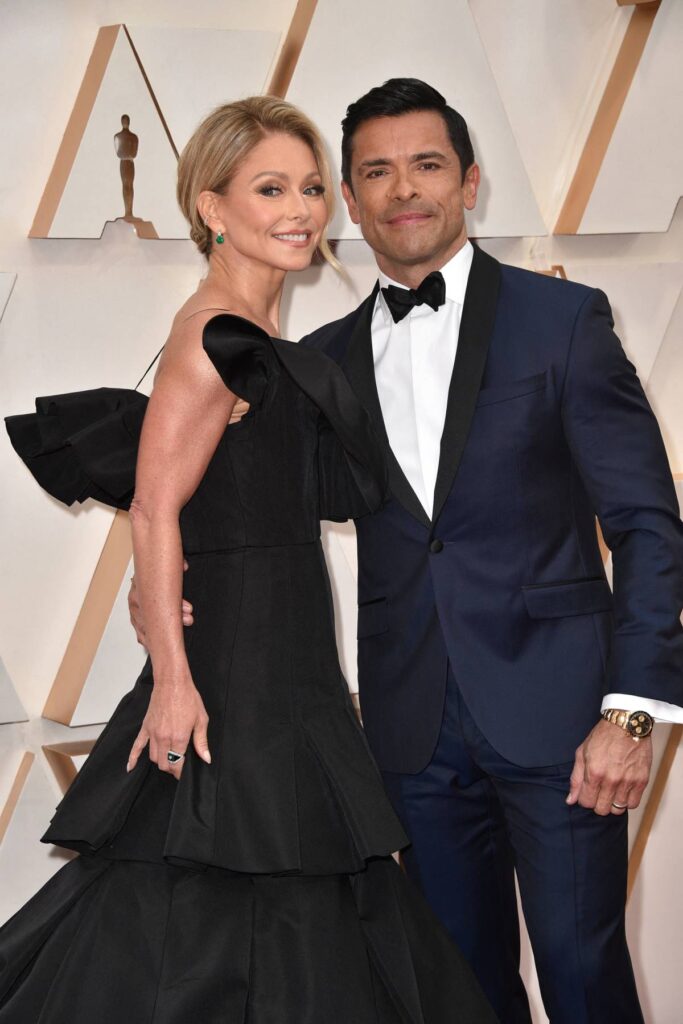 Photo credit: Instagram, Getty Images and Cover Images