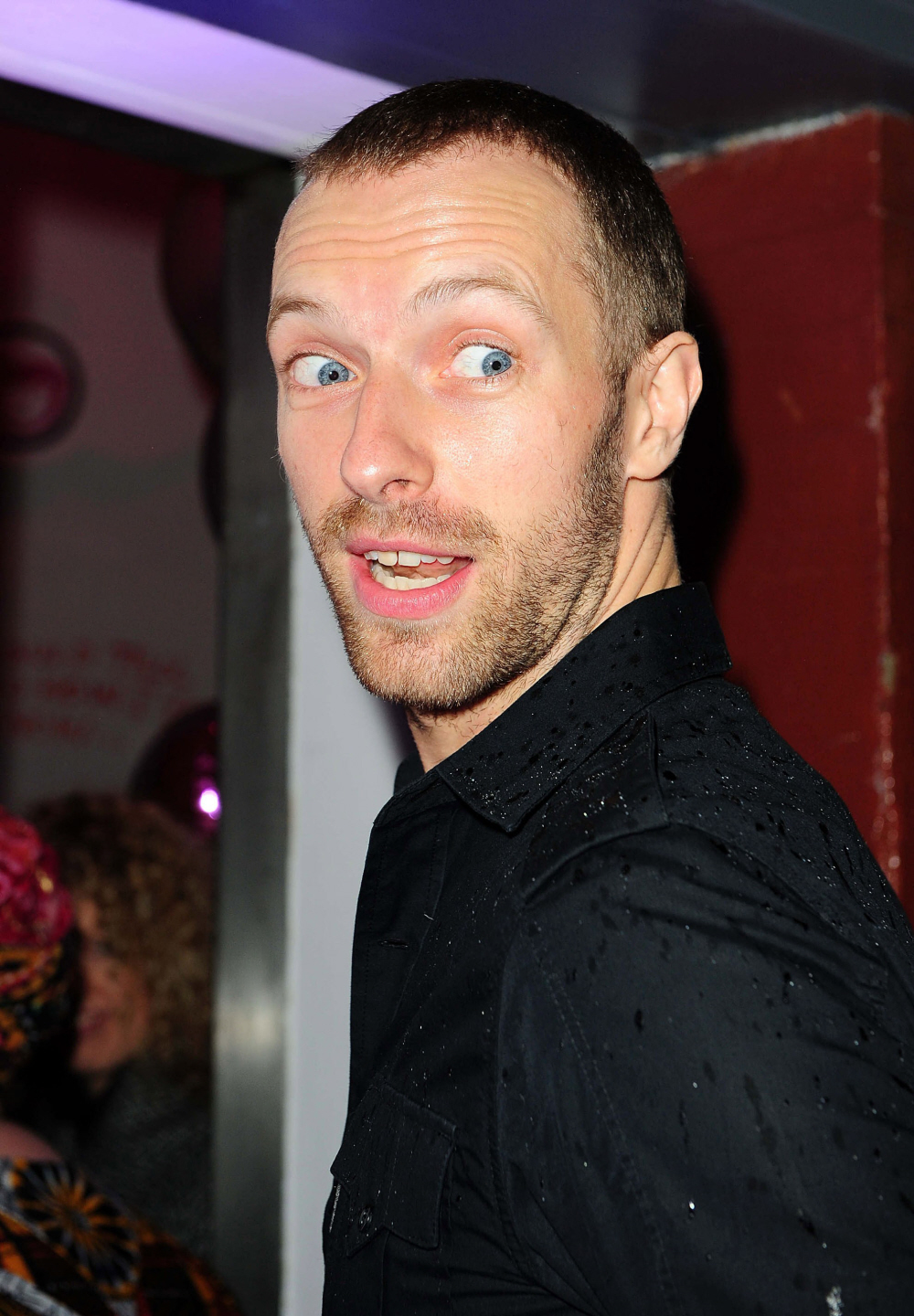 After spending some time in America – where he may or may not have hooked up with Kate Bosworth – Chris Martin is back in London with his wife and kids, looking like he normally does. The camera seriously does not love this guy. Anyway, last week was full of stories about the alleged affair between Chris Martin and Kate Bosworth. Everyone went a little crazy for several days, and sources were coming out of the woodwork to tell the tabloids and media outlets how Chris and Gwyneth Paltrow's marriage was basically over, and how Gwyneth is supremely annoyed by comments Chris made claiming Kate is Gwyneth's "younger version". Allegedly, Chris was going to sue over Star Magazine's report – ABC News even reported that a lawsuit was coming. Then, nothing. After last's week tabloid explosion, it seems like everybody is in their separate corners, recuperating.
As Lainey Gossip notes today, "So far, no law suit has been announced. They always say they'll sue and they say it very loudly that they'll be suing and then they don't end up suing sh-t. But oh no, Chris Martin wouldn't cheat on his wife. Never. Of course he's suing." Meanwhile, only In Touch Weekly is brave enough to do a follow up report – sources tell them that Gwyneth has always wondered if Chris was faithful, and that she and Chris have little in common anymore. Here's more:
Gwyneth Paltrow believes her husband when he denied the Kate Bosworth affair, but she "wonders is he's always been faithful," a friend says, explaining, "They spend a lot of time apart and on different continents."

As much as they love their kids, Apple, 5, and Moses, 3, the couple have been finding little common ground in recent years. The friends says that Gwyneth has "changed a lot" growing more serious and developing an interest in Kabbalah, while Chris, 32, has "stayed the same," and as a result the two have little to talk about.

"The only thing they may have in common these days is their kids," the friend explains. And although Gwyneth is trying hard to work things out with Chris, some wonder if it's worth it.
[From In Touch Weekly, print edition, November 23, 2009]
I've said it before, but I do think there was something between Chris and Kate, and I do think Chris and Gwyneth's marriage is having a lot of problems. While I really don't have any kind of guess as to when Chris and Gwyneth will split, I do think a split is coming. At first, I kind of thought that Gwyneth wouldn't want to admit that she made a mistake, or that her life isn't as perfect as she snottily reminds us all of the time. But now I'm thinking that Gwyneth is weighing her options and looking for a way out. We'll see.
Chris Martin in London, attending the Glad rags & Handbags designer sale event on November 12, 2009. Credit: Bauer-Griffin. Gwyneth Paltrow is seen on October 2, 2009 in London. Credit: Pacific Coast News.