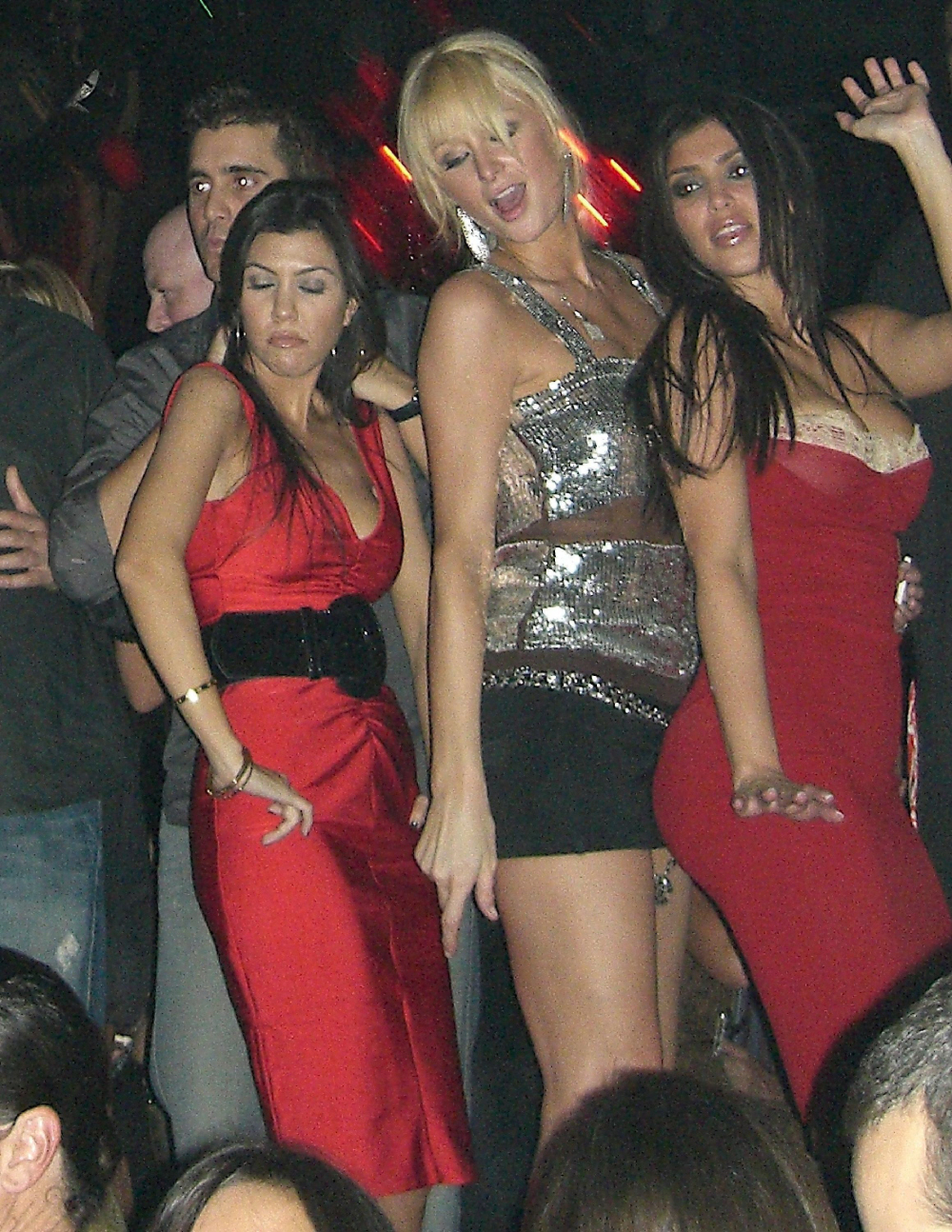 It seems like it's been a while since anyone paid attention to Paris Hilton. It's like the whole world collectively realized that there were other vapid twits to make fun of and mock, and Paris got left in the dust. But now Paris is getting her revenge! Sort of. Apparently, she's really jealous of all the attention the Kardashian girls are getting, especially considering she "made" Kim Kardashian a celebrity by deigning to hang out with her. Paris has decided, according to Page Six, to become more like the girls she "mentored". She's going to tone it down, get rid of the pink Bentley, and talk about babies. Seriously.
Paris Hilton is declaring war on her former best friends, the Kardashian sisters, for becoming more famous and earning more cash than she does.

The hotel heiress is fuming that Kim and her sibs, who got their first big break by hanging out on the Hollywood scene with Hilton, have eclipsed her in the fame and money stakes. Sources say she's hatched a plan to boost her brand by pushing a new beauty line and make herself more likable by playing down her lavish lifestyle.

A source told Page Six: "Paris is furious that Kim got her start by hanging out in Hollywood with her — and now, the Kardashians have it all, the reality shows, the magazine covers, the big appearance fees and promotional deals."

"She used to command $100,000 for club appearances, but now Kim is the hottest girl — and they aren't friends anymore. The magazines are bidding around $300,000 for Kourtney's baby-shower and baby pictures. And Khloe's wedding brought in record ratings for E!"

"Paris has realized that standing for excess in a recession doesn't appeal," our insider continued. "The Kardashian girls seem more real, and girls identify with them more. She's got to ditch the pink Bentley and concentrate on developing herself."

Sources close to Hilton said she's carefully working on the launch of her new hair and beauty line, which she'll unveil in Beverly Hills on Tuesday, taking the lead from the Kardashians by having her family at her side. And she's keen to play up her more stable relationship with Doug Reinhardt and talk about the possibility of marriage and babies.

The source added: "Paris has 15 product lines on sale. She isn't really a party girl anymore, she is quite settled with Doug. She wants more people to appreciate that she's grown up." A rep for Hilton declined to comment.
[From Page Six]
Yeah, I'll buy this. All of it. I think Paris probably is jealous of Kim and any other faux-celebrity who is known for anything other than being a f-cking idiot. I'll also buy that Paris is so ridiculous she thinks people want to hear her talk about babies and how she's in a committed relationship, all in that grating, baby-ish stripper voice. But consider this – Paris has been keeping a lower profile for several months now… could it be that she's actually trying to change her image for real? If it's for real, I actually have to give the Kardashian girls some credit. They did what no other faux-celebrity could manage – they got Paris Hilton to sit down and shut up for a little while.
Here's Paris, Kim Kardashian and someone I think is Kourtney Kardashian partying at Kim's birthday party at TAO nightclub in Las Vegas on October 20, 2006. Also, Paris and Kim on the red carpet for the Los Angeles Premiere of 'Entourage' on June 1, 2006. Credit for all: WENN.