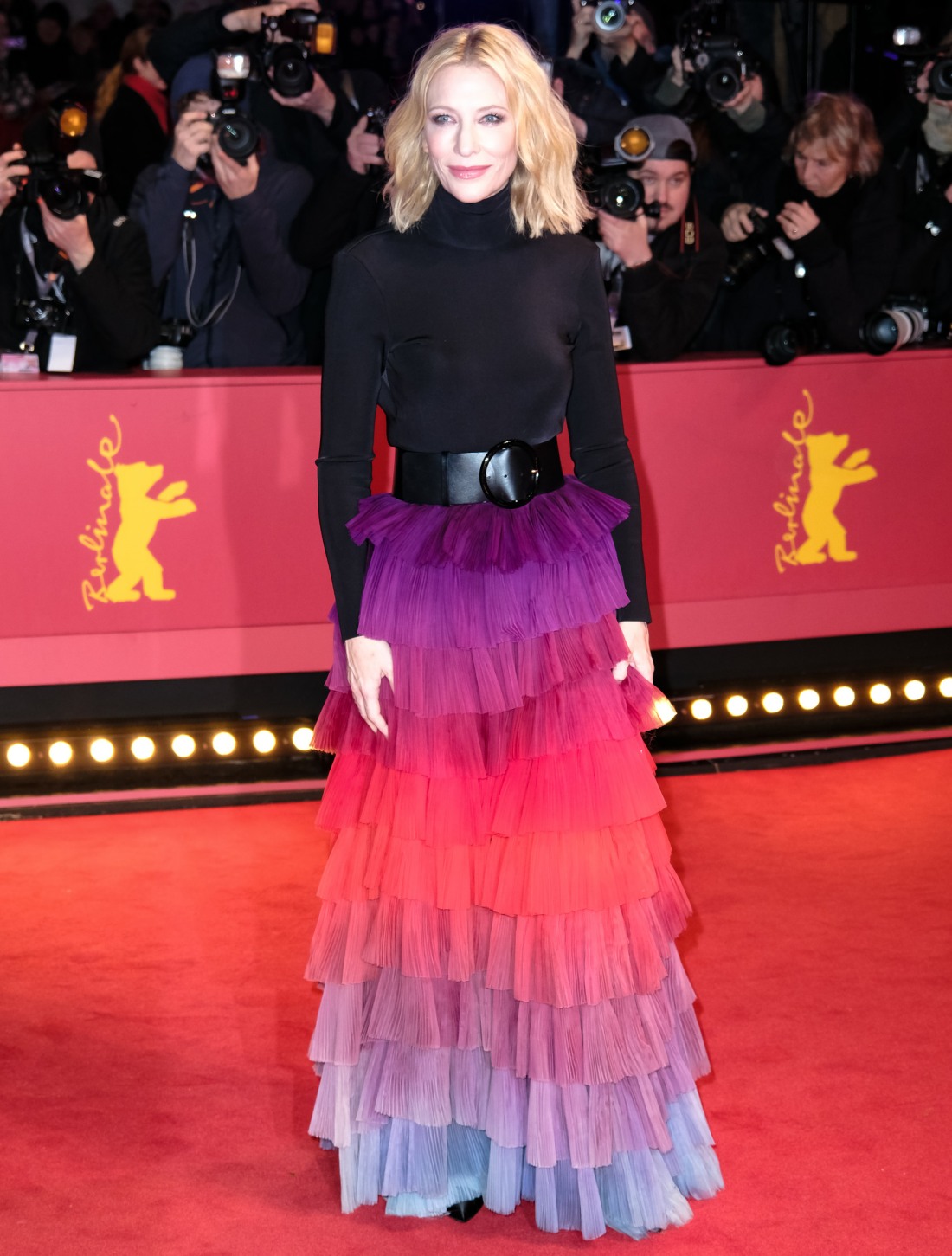 Cate Blanchett went to Germany for the Berlinale, for yet another premiere/screening event for Tar. She also took part in a discussion with Nina Hoss, the German actress who plays her partner in Tar, and they looked adorable on the red carpet. The bulk of Tar is set in Berlin, so this was some kind of homecoming for the film and for Cate. She even had to learn German for the role!
Cate's look at the Berlinale premiere was SO GOOD. Cate hasn't actually been giving us a huge fashion tour for the awards season, but this look is memorable and cool. I wouldn't have thought to put Cate in ombre ruffles, but it works. This is Givenchy – it looks like a modest turtleneck from the front, but the dress has an open back.
I assume Cate will fly back to LA for Sunday's Screen Actors Guild Awards. I feel like she's a sure thing for Best Actress at this point, but the SAGs will confirm it: if Cate wins on Sunday, I feel certain that she'll win the Oscar. Meanwhile, people have been paying so much attention to the Best Actress race, I kind of feel like we've slept on the chaos in the Best Actor race. I swear to God, I will burn the place down if Austin F–king Butler wins for that cracked-out Elvis movie.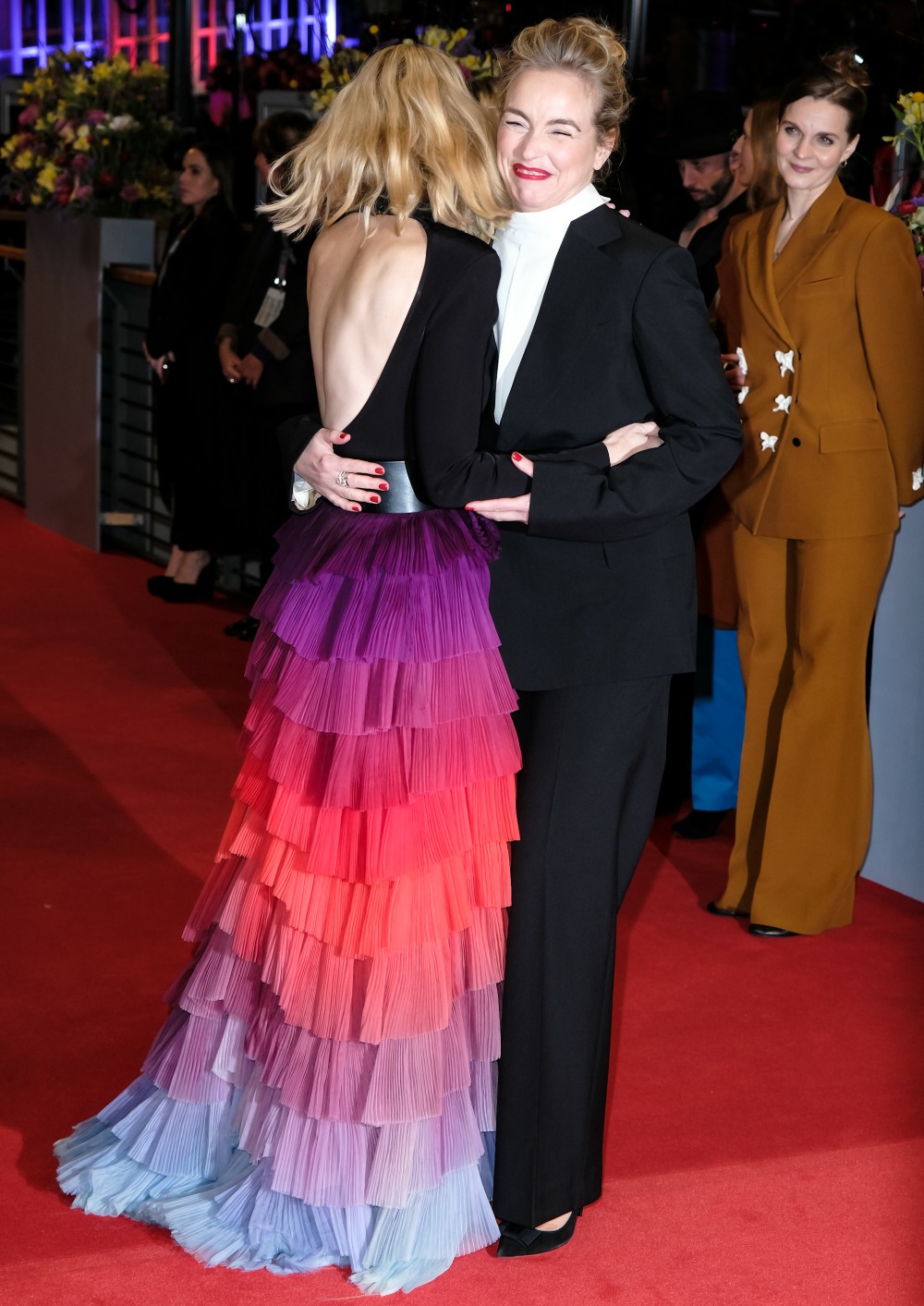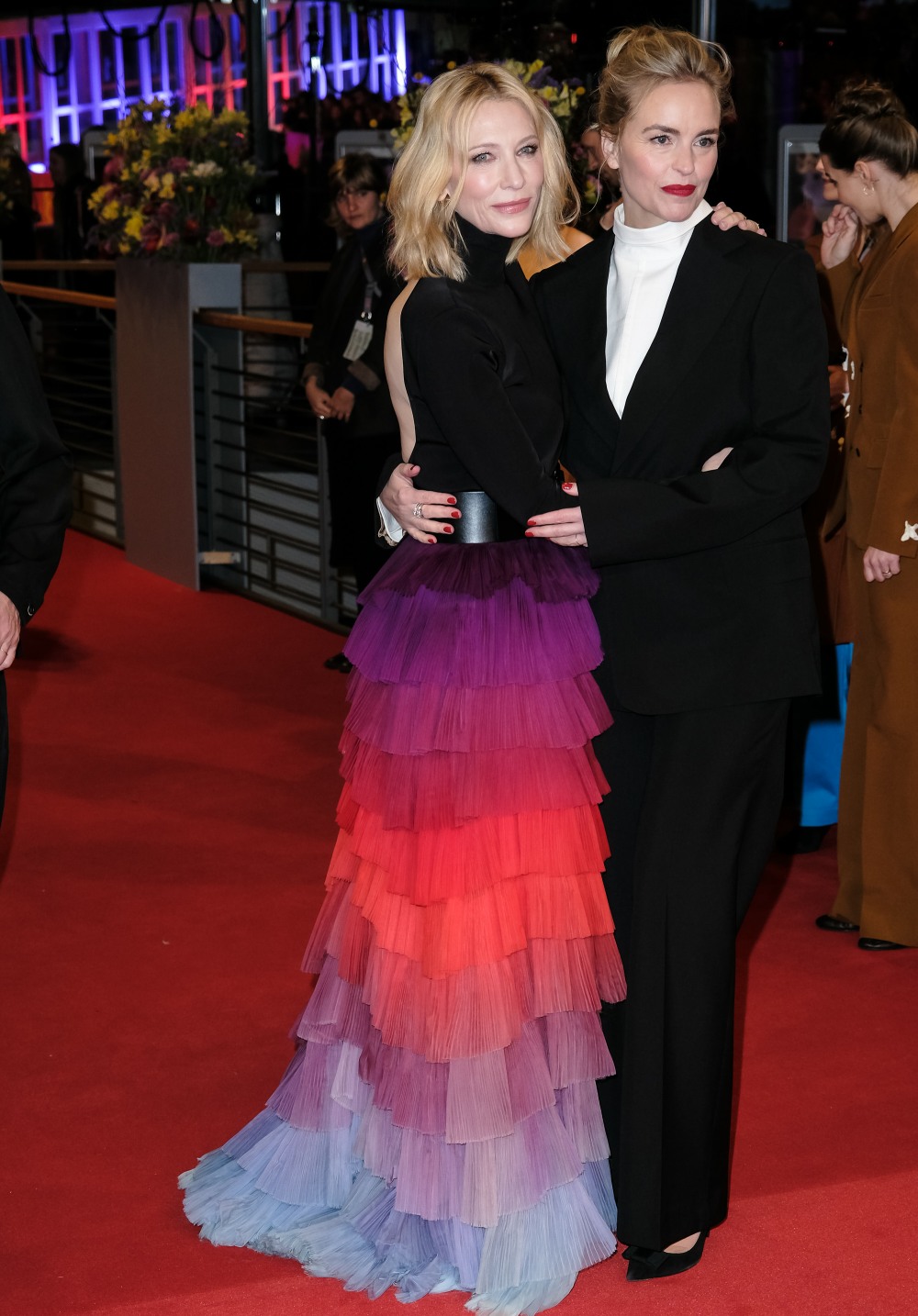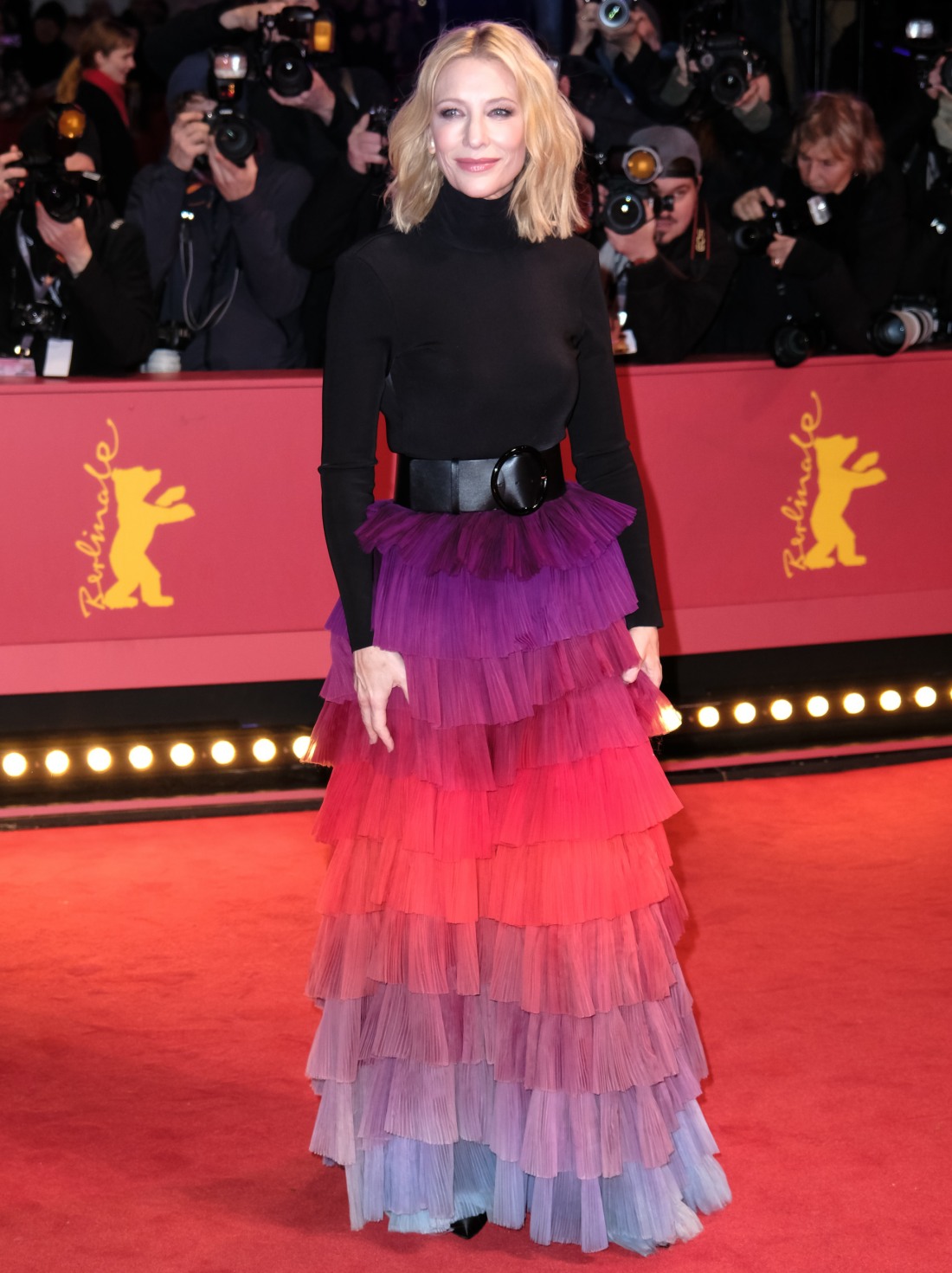 Photos courtesy of Avalon Red.