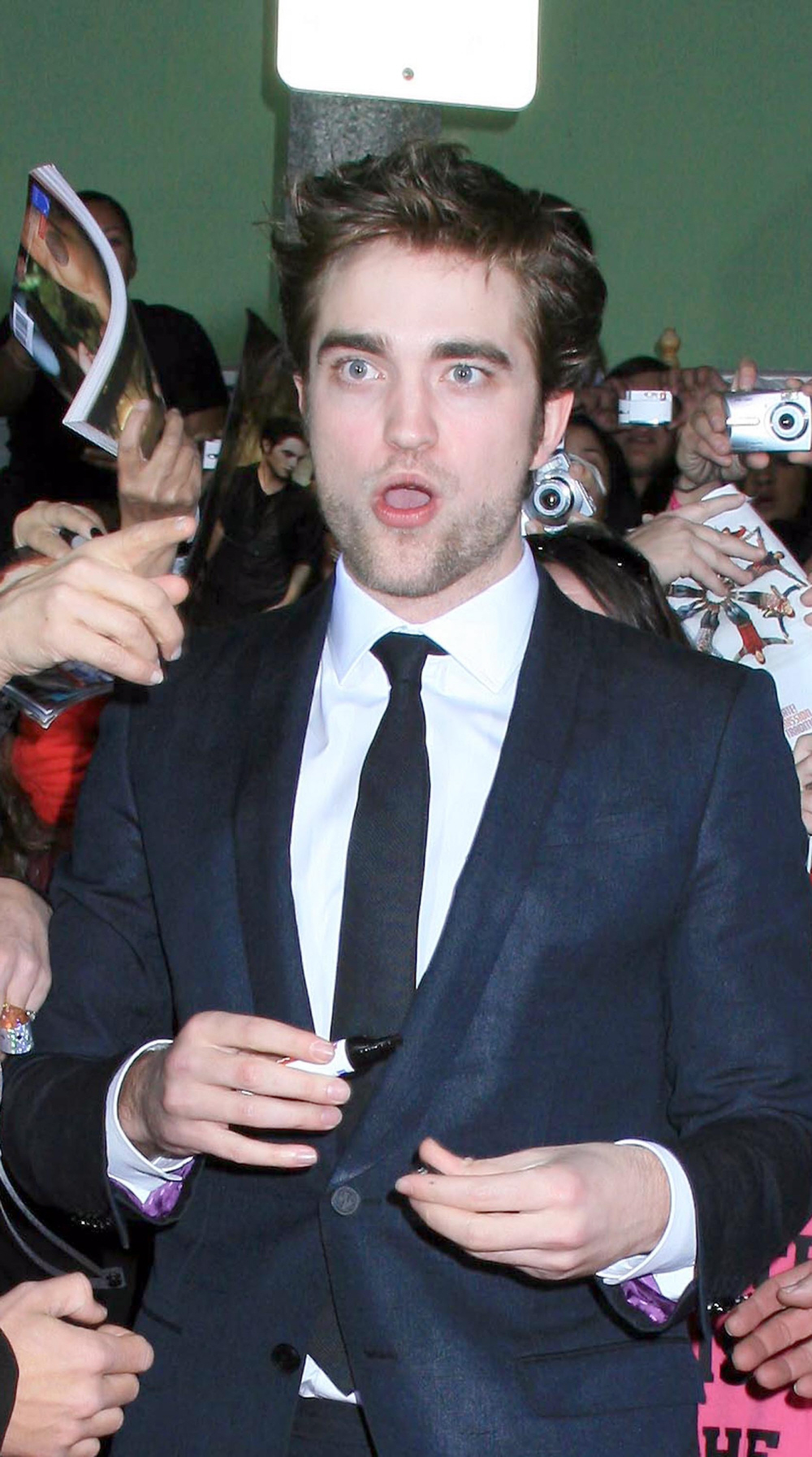 Here are photos from the red carpet of the New Moon premiere in Los Angeles, held last night. Before I get into the stars of the film, I have to admit there are some wacky people on this red carpet. Jeffrey Dean Morgan?!? Why are you at the premiere of a tween film? 50 Cent? There goes you street cred, dude.
Now, onto the stars and the fashion. Taylor Lautner wore a navy suit and looked about 12 years old – am I the only one who loses her jailbait crush when he's fully dressed? Sparkles was in blue too, and he actually looked like he bathed and tried to tamp down his rat's nest hair. The effect is startlingly good – Sparkles looks like a dreamboat! Meanwhile, Kristen was decked out in a gorgeous, romantic strapless ball gown. Her hair looks a bit grown out, her makeup looks flawless, and my only minor complaint is that she's still slumping her shoulders. Stand up straight, kids! Here's more about the event: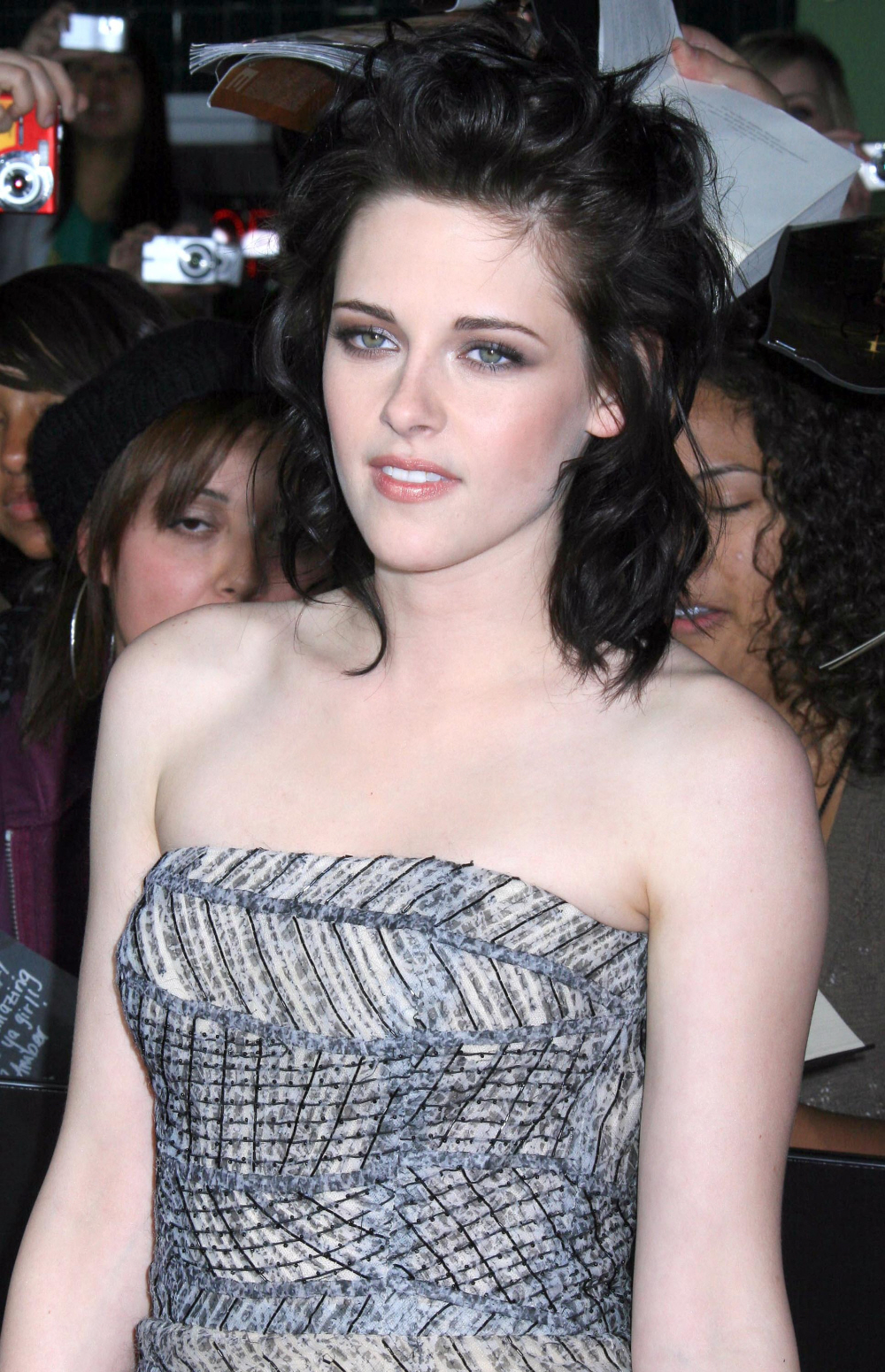 Guest list: Stars Robert Pattinson, Kristen Stewart and Taylor Lautner, along with castmates Dakota Fanning, Michael Welch, Justin Chon, Michael Sheen, Anna Kendrick, Elizabeth Reaser, Peter Facinelli, Ashley Greene, Jamie Campbell Bower, Kellan Lutz, Nikki Reed and Jackson Rathbone. Celebrity fans of the film franchise –Glee's Lea Michele, Ghost Whisperer's Jennifer Love Hewitt with Jamie Kennedy, rapper 50 Cent, singer and dancer Julianne Hough and rocker Richie Sambora (with daughter Ava) – also were there.

Background: In the highly anticipated sequel, which opens Friday, Stewart's character, Bella, is devastated by the abrupt departure of her vampire love, Edward Cullen (Pattinson), but her spirit is rekindled by her growing friendship with Jacob Black (Lautner). Hers is a world where werewolves and vampires intersect.

Fan appreciation: An estimated 3,000 screaming fans were present. Some traveled from as far away as Canada, Minnesota and Florida to catch a glimpse of the New Moon stars. "I don't think most people will get to experience something quite like this," said Pattinson, who was flanked by bodyguards. Stewart also had heavy security on the carpet. "This is what you work for," she said, looking at the crowd. "The only reason we make movies is because we care about people." Said Facinelli: "We're just blessed to have a really strong fan base. I'm a fan of the books, so I know where it comes from." Fanning knew what to expect: "I've never been a part of something this big before. I heard what it was like last time, so I was prepared."

Best fan signs: "Team whatever I can get," "Team Ed-cob. Why not have both?" "Team Jacob, cuz real men don't sparkle," "Jasper: I'd cut myself in front of you any day." And yes, there were even naughtier signs.

Sound man: "I learned my lesson from the first premiere," said Lutz, who then admitted, "I have earplugs, but I left them at home. They were bright orange." As for his character, "Emmett is so happy-go-lucky. But when stuff hits the fan, he steps in and takes care of business."

Surreal moment: "I just feel really grateful," Reed said. "I totally feel like I don't deserve this much attention. I want to tell them that I shouldn't even be in this film."

Star prep time: "This morning, I went to In-N-Out for breakfast," Pattinson said, adding, "Pretty exciting!" Reed took a two-hour hike in the morning to work on her nerves. "I'm constantly nervous! I'm always nervous!"
[From USA Today]
Unlike the other New Moon events in Europe last week, it looks like Taylor, Kristen and Sparkles didn't do a lot of posing together on the red carpet. So, no longing, sexy looks between Sparkles and Kristen, unfortunately. I guess we'll have to comfort ourselves in the knowledge that Sparkles took a shower. Thank God.
Kristen Stewart, Robert Pattinson, Taylor Lautner, 50 Cent and Jeffrey Dean Morgan are all seen on the red carpet for 'New Moon' on November 16, 2009. Credit for all: WENN.