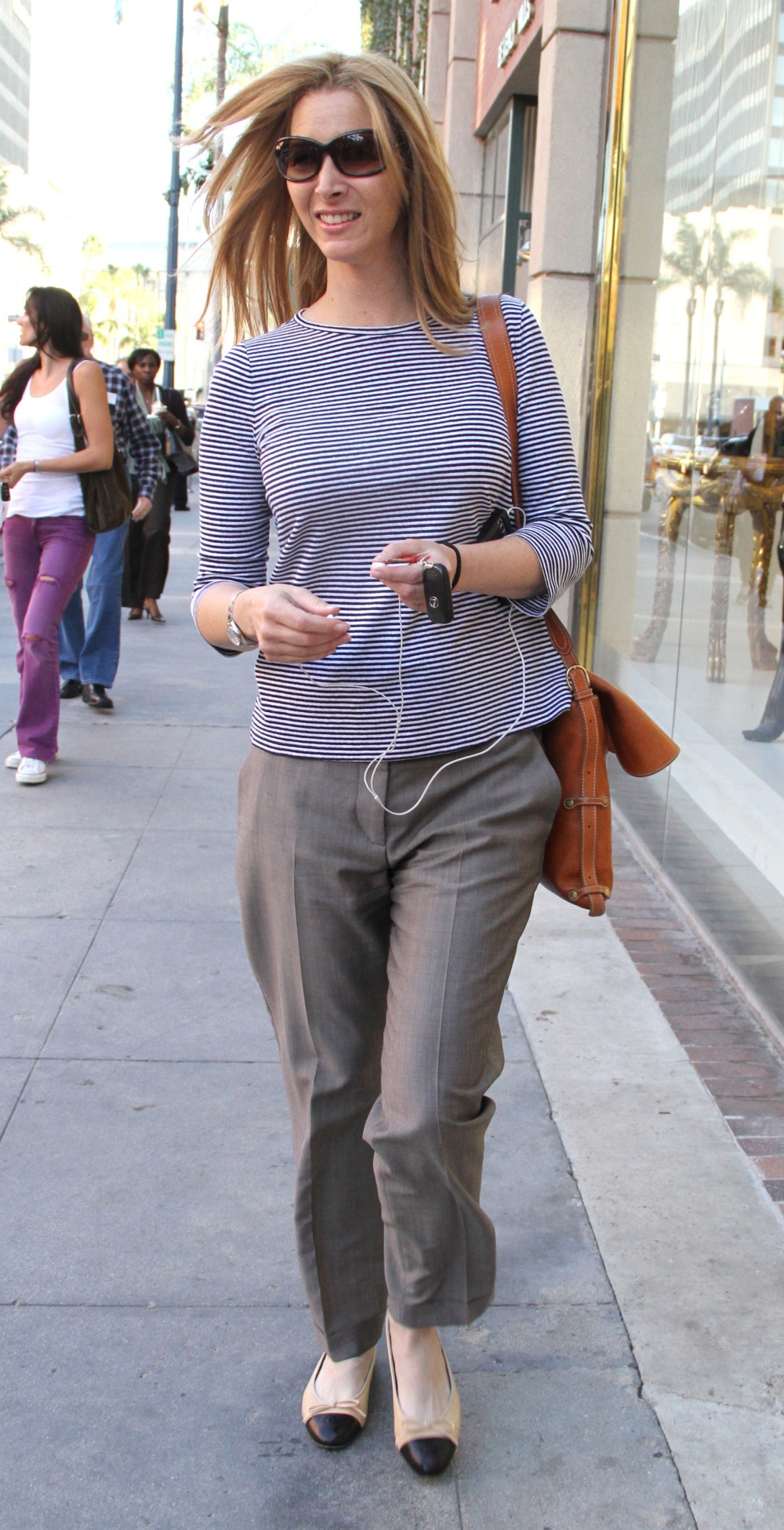 It seems like people have been talking about a "Friends" reunion since before the show was even off the air. There have been all sorts of rumors about why it hasn't happened; mostly having to do with which cast members weren't on board. Supposedly there was always one holdout – Jennifer Aniston, perhaps? None of the other cast members would name names, but Jen has the biggest career of the six of them. Now Lisa Kudrow says the real hold outs are the show's creators, who just don't see any good coming from a "Friends" reunion.
Still hoping for a certain sextet to get back together for lattes, love and laughs at Central Perk?

The wait for a Friends reunion, sadly, might be forever.

Castmate Lisa Kudrow — a.k.a. Phoebe — broke the news to Usmagazine.com that "it doesn't look like" a reunion for the blockbuster NBC sitcom will ever happen.

"Everyone is busy!" Kudrow explained at Sunday's P.S. Arts Express Yourself event in Santa Monica, Calif.

The biggest objectors, Kudrow suggests, aren't Jennifer Aniston, Courteney Cox or any of the actors, but the show's original writer-creators Marta Kauffman and David Crane. " I guess they don't think it's a good idea," she said.

Not that Kudrow, 46, is completely sold, either: "It would be fun, but I don't know. How? Why? Really?"

The highly-rated series — its six regulars ended up making $1 million per episode by the finale — ran from 1994 to 2004.
[From Us Weekly]
I really enjoyed the show when it was on and made sure I never had anything planned on Thursday nights as a result (sad, I know). But I agree with Lisa – how and why? They wrapped things up reasonably well, and their last few seasons were really good. There were some seasons in the middle that were absolutely awful, so it's good that they got to go out on a high note. Why mess with that? People are going to be so critical of it, no matter what. The standards would be impossibly high.
I think the problem is that there are no traditional sitcoms left on the air that are any good. People miss the laugh track. Friends was reliable – even when it sucked, it was still better than most of the other stuff on television. It's comforting and familiar, like that ex-boyfriend you migrate back to in between better guys. There's nothing novel or interesting about it, but it can make a reappearance in your life every so often to fill in the gaps. That's what reruns are for.
Here's Lisa in Beverly Hills on November 3rd. Images thanks to WENN.com .