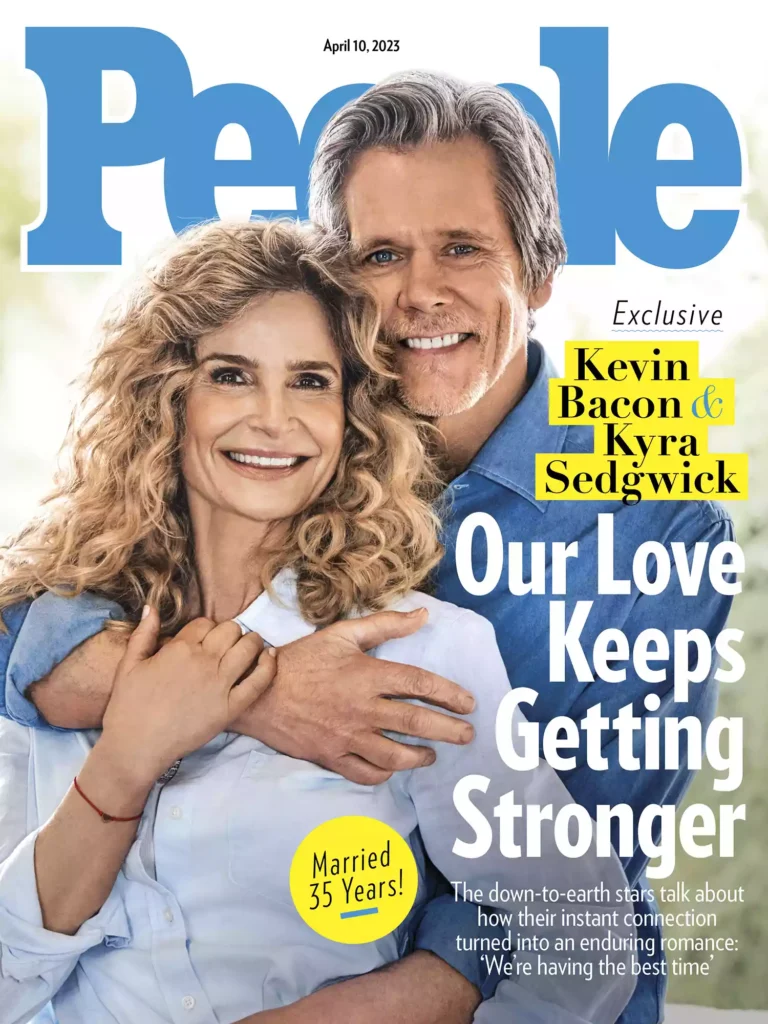 Kyra Sedgwick and Kevin Bacon are the cover of People this week. They're celebrating 35 years of marriage this year. They have two grown kids, Travis and Sosie. Kevin's gotten really good at Instagram and he and Sosie do little bits on IG that are pretty cute. Kevin and Kyra met on the set of Lemon Sky in 1987. I did not know that Kyra hadn't seen Footloose when they met. So Kevin was knocked off his feet immediately but Kyra needed a little convincing to go out with him. I guess they were a fait au complet from the start, though. Kyra said she knew he was the one because she the day after their first date, she felt like she was home.
Kevin Bacon says it was love at first sight when he spotted Kyra Sedgwick on the set of the PBS movie Lemon Sky in 1987.

"I was knocked out," he tells PEOPLE. "I thought she was amazing." At the time, Bacon already had a taste of fame thanks to his role as small-town rebel Ren in the 1984 dance drama Footloose, but Sedgwick hadn't seen the film and was a little put off by the handsome rising star: "I remember thinking, 'Oh, he thinks he's really cool.' "

After a little convincing, she agreed to a date. The two went to dinner and ended up talking and laughing for hours. But Sedgwick says it was how she felt the next day that made her realize he was the one.

"I remember waking up and going, 'I feel like home,' " she says. "I realized, 'Oh, that was him.' "

Now, for more than three decades, the couple have built a home together while balancing successful careers and raising their son Travis, 33, and daughter Sosie, 31. "We've always been each other's biggest support and fans," says Sedgwick, who recently directed Bacon in the drama Space Oddity, about a young man who dreams of escaping to Mars after tragedy strikes.

She adds that being able to make each other laugh has been a key ingredient in their 35-year marriage. "A sense of humor is crucial," says Sedgwick. "He is very freaking funny."

When they're not working, the down-to-earth couple like to enjoy life's quieter moments together.

"To me, walking down the street together just shooting the s— in the middle of the night still feels like a nice place to be," says Bacon.
[From People]
Side-note: one of my all-time favorite films is Kyra's Hearts and Souls. I used to watch it with my grandmother. I've lost count how many times I've seen that movie.
I remember Kevin and Kyra once said that they don't work at the same time. He'd been working a lot and stopped so she could work again. That's when she landed The Closer. There was no bitterness or resentment from either, just a synergy that showed how well they communicate. I'm intrigued to see Space Oddity with Kyra directing Kevin.
I love Kyra's comment about feeling like home. It's the feeling that comes first, but you're not quite sure what it means. Then something happens somewhere done the line and it clicks, you've met your forever person. I just watched the episode of Selena & Chef with Curtis Stone. Selena's roommate asked Curtis and wife Lindsay Price when they knew the other was 'the one'. I loved their story so much it sparked a discussion with my friends about how we all knew with our partners. I know you guys are sick of me talking about my family, so I won't bore you with mine. But I'd love to hear yours.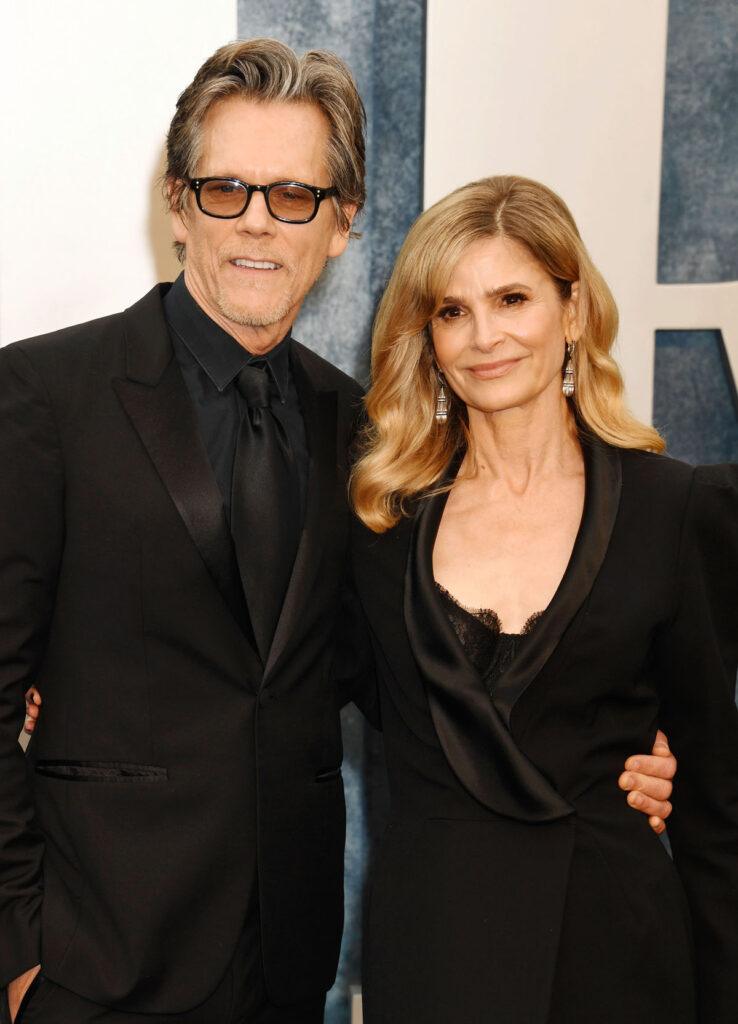 / RF.: US RJ1067 KEVIN BACON AND KYRA SEDGEWICK AT VH1'S "MEN STRIKE BACK" AT MADISON SQUARE GARDEN. NEW YORK.,Image: 540824379, License: Rights-managed, Restrictions: World Rights – Fee Payable Upon Reproduction – For queries contact Avalon: +44 (0) 20 7421 6000 sales@avalon.red, Model Release: no, Credit line: Look Press Agency/Look Press / Avalon
BEVERLY HILLS, CALIFORNIA – MARCH 12: (L-R) Kevin Bacon and Kyra Sedgwick attend the 2023 Vanity Fair Oscar Party hosted by Radhika Jones at Wallis Annenberg Center for the Performing Arts on March 12, 2023 in Beverly Hills, California.,Image: 763053144, License: Rights-managed, Restrictions: , Model Release: no, Pictured: Kevin Bacon, Kyra Sedgwick, Credit line: Jeffrey Mayer / Avalon
Photo credit: People, Instagram and PI Studios/Avalon