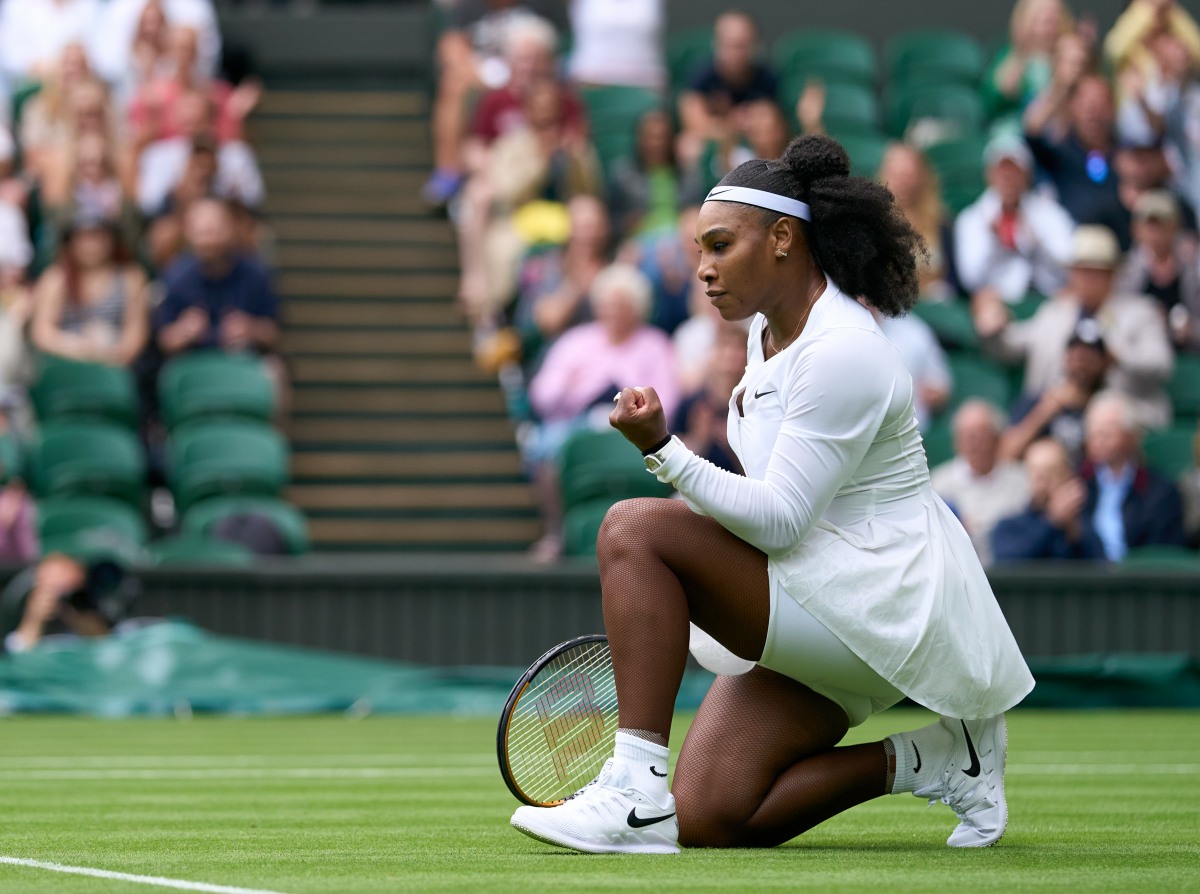 Serena Williams announced her retirement last year in a beautiful essay in Vogue. She wrote about wanting to move on from her tennis career and being excited about what comes next, from trying to have a second child to expanding her venture-capital firm and tons more. Serena lost her last professional match at last year's US Open, a tearful moment for all tennis fans. Since then, Serena has been busy, but it definitely feels like she's taking her time and plotting out her next steps. So do we believe that Serena is shopping a memoir? Well, her friend Prince Harry did it, so maybe he's advising Serena.
Serena Williams is on a roll off the court. The retired tennis great is shopping a memoir, sources exclusively tell Page Six, and offers could hit beyond $10 million.

A publishing insider says that the book world is buzzing that Williams is "selling a memoir via [power literary agent] Suzanne Gluck at WME" and speculates that there are "eight-figure deals on the table."

A second source shares that a deal may have already closed — and that Williams' team was initially looking at offers for multiple books. Reps for Williams and WME did not get back to us.

Williams previously published the 2009 tome "My Life: Queen of the Court" with a ghostwriter. Since that book came out, she's hit numerous new professional highs, married tech mogul Alexis Ohanian, become a mother — and also battled health issues.

On Monday, Williams launched a multimedia production company, 926 Productions, which reportedly already has a first-look TV deal with Amazon Studios. According to the Hollywood Reporter, the company has numerous projects in development — including a soccer documentary, called "Copa '71," about the 1971 unofficial Women's World Cup.
Yeah, Serena's had a deal with Amazon for a few years? It's a lot like the Sussexes' deal with Netflix too, to produce content. As for the memoir… I would read it. I would be very interested in it, especially the tennis-gossip parts of it. Like, I definitely want a tell-all about Serena's feelings on Maria Sharapova, Justine Henin, Angelique Kerber, Simona Halep and more. I want Serena's side on all of her most famous "meltdowns" on court, especially the foot-fault calls in New York in 2009.
PS… In recent weeks, Serena has been posting all of these shots where she's practicing and holding her Wilson racquet. This has led to a lot of Serena-stans to holler about how she needs to come back or that she's planning to play Wimbledon. Look, if it happens, I would be so happy. But I think she's over it.
Photos courtesy of Avalon Red.