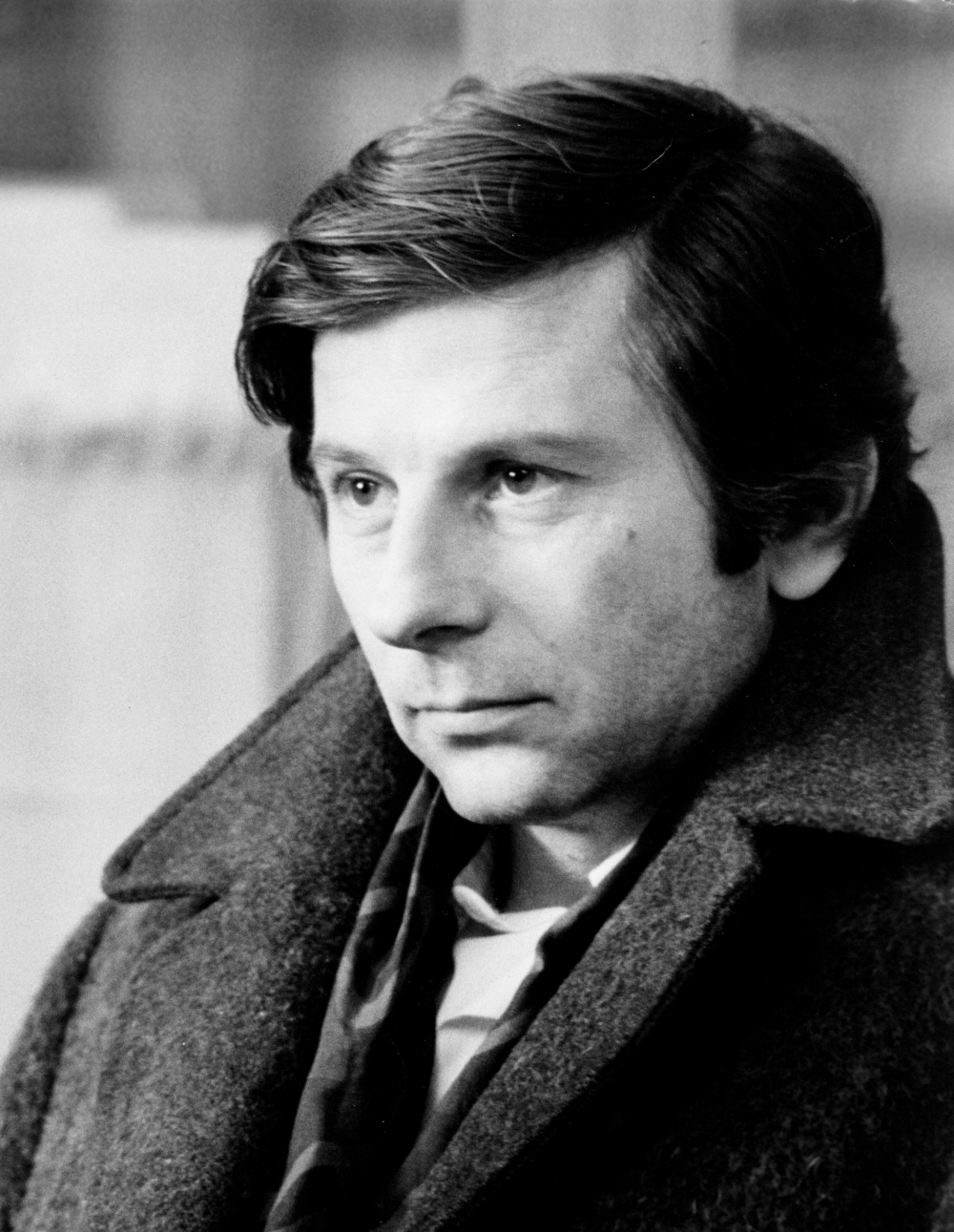 Roman Polanski's lawyer just gave an interview detailing the status of Polanski's extradition and imprisonment in Switzerland. The lawyer, Herve Temime, also claims that Polanski's wife, Emmanuelle Seigner, two children Morgane and Elvis are "very upset psychologically by this separation that is a true heartbreak". Well… I'm not going to mock the problems Seigner and the children. But I will mock this: Polanski's lawyer is trying to get him released from the Swiss jail while they wait to hear a decision on the extradition to America. Polanski has offered the Swiss a huge amount of money in "bail" and a promise to "remain under house arrest at his chalet in Gstaad with electronic bracelet." Um… yeah, Roman, they're not going to let you out. They know better. I don't care how many "solemn commitments" you make, once a fleer, always a fleer.
The wife and two children of Roman Polanski are bearing the brunt of the director's imprisonment in Switzerland as he awaits a decision on his extradition, his lawyer said in an interview to be published Friday.

Polanski has proposed "very significant" bail money, house arrest and other assurances to find freedom, Herve Temime told the daily Le Figaro. His 76-year-old client "will not accept extradition to the United States," he said.

U.S. authorities want Polanski to face justice in Los Angeles for having sex with a 13-year-old 32 years ago. A Swiss court official said this week that a bail decision was expected in 2 to 3 weeks.

Polanski, who was arrested Sept. 26 as he arrived in Zurich to collect a film award, is "very courageous" and "I have never heard him complain," Temime said.

However, his wife, Emmanuelle Seigner, an actress and singer, and his two children are "very upset psychologically by this separation that is a true heartbreak" for them, he said.

The Polish-French director has offered a second time to remain under house arrest at his chalet in Gstaad with electronic bracelet in an attempt to overturn a Swiss Justice Ministry decision to deny him bail.

"At the demand of Swiss authorities, he is prepared to offer a very significant sum of money for his financial means to back his solemn commitment" not to leave Switzerland, Temime said without naming an amount.

Temime maintained that Polanski had completed his sentence at the time, with 42 days in jail for psychological testing after being accused of raping the girl after plying her with champagne and a Quaalude pill during a 1977 modeling shoot.

The director of classics like "Rosemary's Baby" and "Chinatown" was initially indicted on six felony counts, including rape by use of drugs, child molesting and sodomy.

Polanski pleaded guilty to the lesser charge of unlawful sexual intercourse. In exchange, the judge agreed to drop the remaining charges and sentence him to prison for a 90-day psychiatric evaluation. He was released Polanski after 42 days. But when the judge said he was going to send him back to serve out the 90 days, Polanski fled the country on Feb. 1, 1978, the day he was to be sentenced.

Polanski's lawyer said his client did not get a proper trial.
[From PopEater]
I also love that the lawyer says Polanski "won't accept" extradition. Is that the new legal maneuver for people who have languished in European splendor for thirty years? You just say you "won't accept" it, and maybe they'll let you go. It's not a very sophisticated legal argument. I think this lawyer may be a hack. And while that doesn't matter in the grand scheme of things, I'd hate to think Polanski would avoid extradition because his lawyer is a moron. It could happen too! You never know.
The black-and-white photo of Polanski is a PR photo from 1976's 'The Tenant'. Additional photo of Polanski at the 2007 Cannes Film Festival on May 20. Also, Polanski's wife Emmanuelle Seigner at Paris Fashion Week on October 2, 2008. Credit for all: WENN.