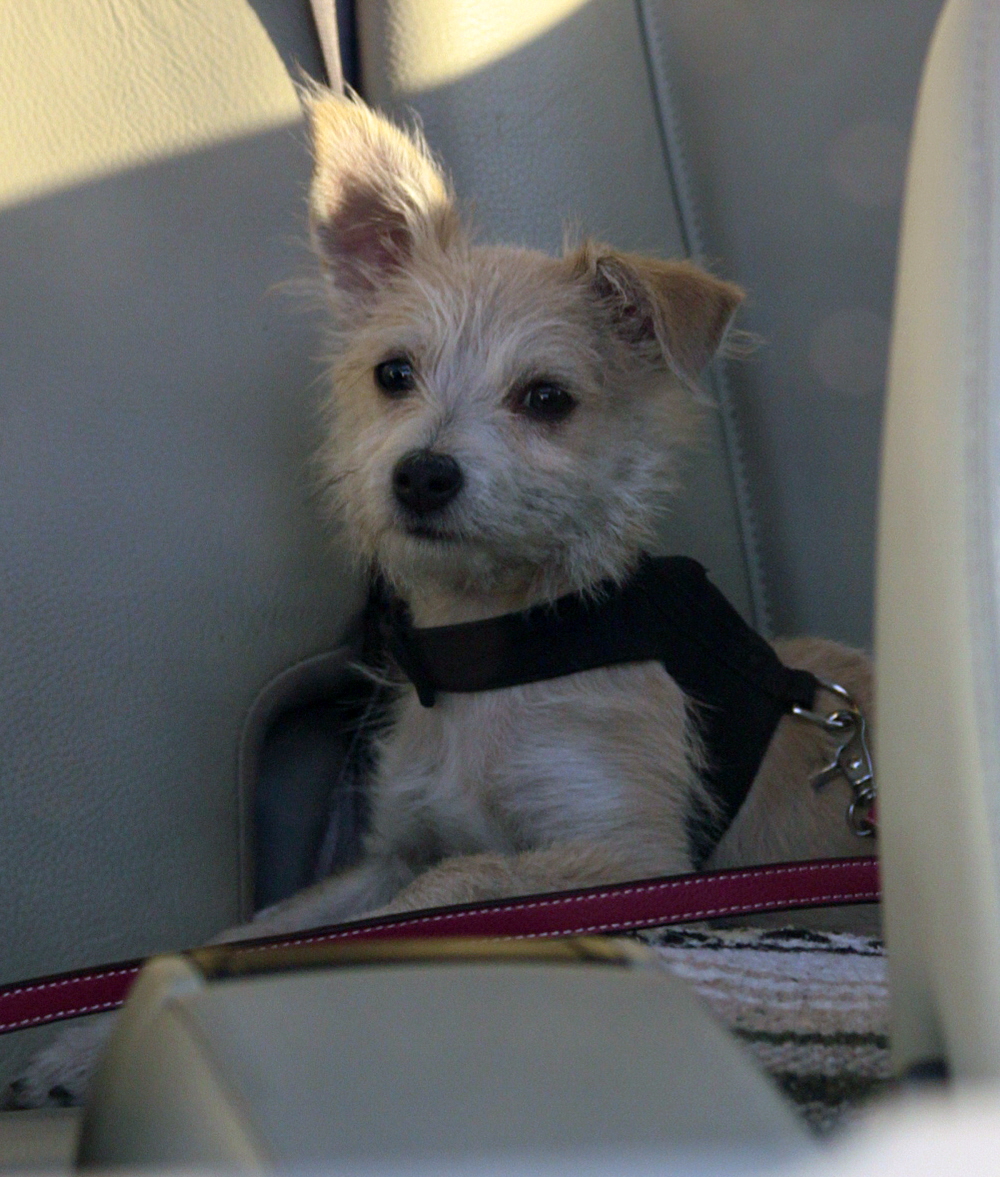 As many have noted, Kate Beckinsale has one of the most adorable little dogs in Hollywood. Allegedly, the puppy is a Maltese/Chihuahua mix, and most of the time he's sitting safely in Kate's arms. He's very photogenic, and he's become a favorite of the paparazzi who regularly photograph Kate Beckinsale. Last month, the photographers even caught her lifting the puppy by his harness – the photos looked like she was choking the puppy, and there was some outrage. As it turned out, the puppy was on a body harness, but it's still a pretty rough way to pick up a dog.
Anyway, the photographers from Fame Pictures caught Kate in a new scandal involving her dog. Apparently, she left the puppy inside her car while she spent hours at a Los Angeles salon. The worst part? Kate left all the windows up and didn't even leave him any water. What the f-ck, Kate?
Kate Beckinsale spent hours inside the Byron Tracy Salon on November 19, 2009 in Los Angeles, California while her poor little pup sat in the car the whole time. Kate also left all the windows up, no water, his leash and harness on, which could kill a poor little guy if the weather gets hot enough, which southern California is known for, even in winter. PETA might have a bone to pick with Mrs. Beckinsale once they hear about this.
[From Fame Pictures]
This really pisses me off. I have a 100-pound monster of a dog who loves to go in the car, so much so that he even cries when I don't take him somewhere. I never, never, never leave him in the car "for hours" and I never, never, never leave him in the car without opening a window. That's beyond cruel – it could and would kill a dog. Kate doesn't deserve to be a pet owner.
Kate Beckinsale and her puppy, November 19, 2009. Credit: Fame.