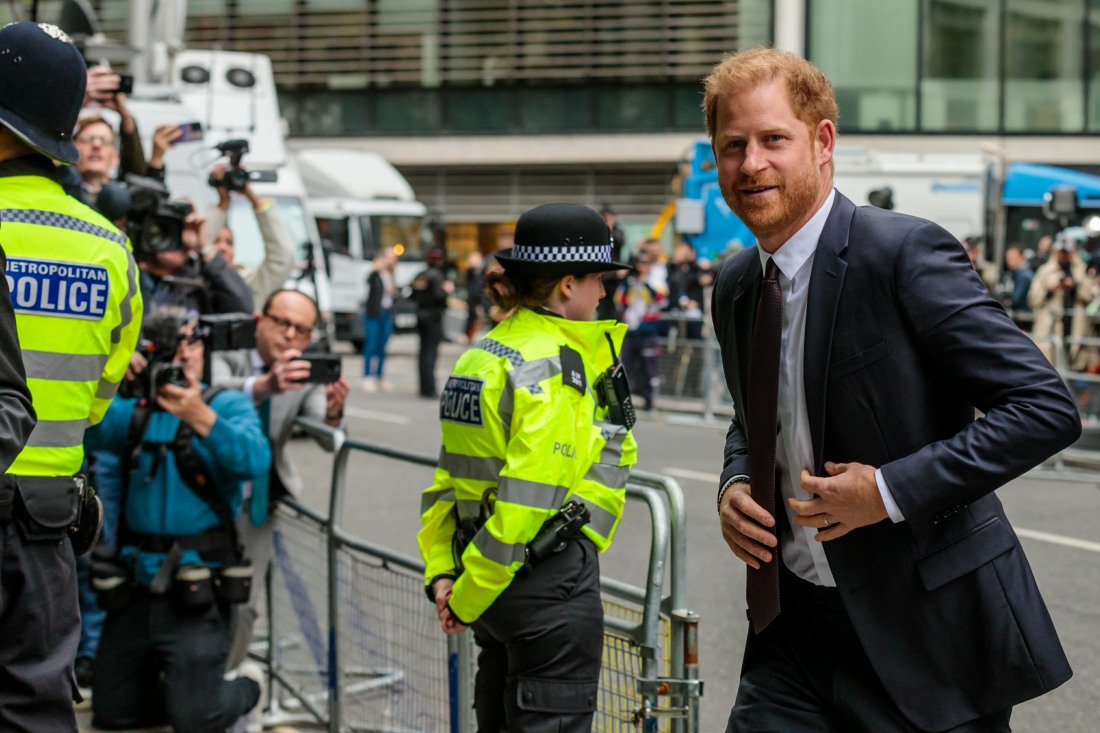 Here are some photos of Prince Harry arriving at court today, where he will testify against the Mirror Group Newspapers. Harry wasn't in court yesterday, and MGN's lawyer threw a tantrum about it in court, because (I believe) the British media had convinced themselves that Harry was going to appear and every outlet had sent photographers and videographers to stake out the court. But from what I can see, Harry's first day in court was always supposed to be today, the 6th. Anyway, these photos go hard – there was a carnival atmosphere with all of the photographers and media outlets vying to get their shots of Harry. Several outlets set up live streams, like it was the arrival of a king. Don't tell me Harry-arriving-at-court outsold the coronation?
This will be the first time a British prince/royal has testified in court in more than a hundred years. Harry will testify about how the Daily Mirror and Sunday Mirror hacked into his phone messages, stalked his girlfriends, paid off his friends and made his life a living hell since he was a child. As you can imagine, the Windsors are backing their friends, the British tabloid media.
Prince Harry's fresh courtroom drama is bound to broaden the gulf between him and King Charles and Prince William, palace sources told Page Six. The renegade prince has flown to London to take the stand in the Daily Mirror hacking case — making him the first royal ever to give evidence in the witness box.

Asked what his estranged family must make of Harry's participation in the case, one highly placed palace source said: "I can't imagine anyone is pleased," adding they will be "privately bracing themselves."

Another royal insider said: "Harry would see himself as fighting their battle too, to protect the reputation of the monarchy. But certainly, they [the royal family] avoid confrontation with the media in most instances. And litigation is so lengthy. stressful and unpredictable, not to mention expensive. You just have no idea what direction the other side is going to go in on, and what they will dredge up."

Lawyer Andrew Green KC, representing Mirror Group Newspapers (MGN), has already told the court that many of the stories published about Harry "came from information disclosed by or on behalf of royal households or members of the royal family."

"There's a damn good reason why the royal family should feel uncomfortable about this," added the royal insider.

Noted writer and historian Hugo Vickers pointed out that unlike in his interviews with friends like Oprah Winfrey and Tom Bradby, Harry will have to answer any and all questions while under oath.

"It turns it into another circus," Vickers told Page Six. "He's got time to come over [to England] and cause trouble, but he doesn't have time to see his family and try to sort out any of the big issues. He's also subjecting himself to the possibility of an aggressive council to ask him a lot of disagreeable questions he is obliged to answer, putting himself on the line."
LMAO to all of this – the suggestion that the morally bankrupt Windsors don't want to sue the tabloids because it's too expensive… as opposed to the Windsors seeing the tabloids as their partners and part of their communications. It will also be interesting to see how often the Mirror Group throws the Windsors under the bus as they could claim that their info comes from palace briefings and not hacking, which of course is why the Windsors are so "concerned" – their tabloid partners have zero loyalty. And this: "He's got time to come over [to England] and cause trouble, but he doesn't have time to see his family and try to sort out any of the big issues" – Charles literally fled the country specifically to avoid Harry.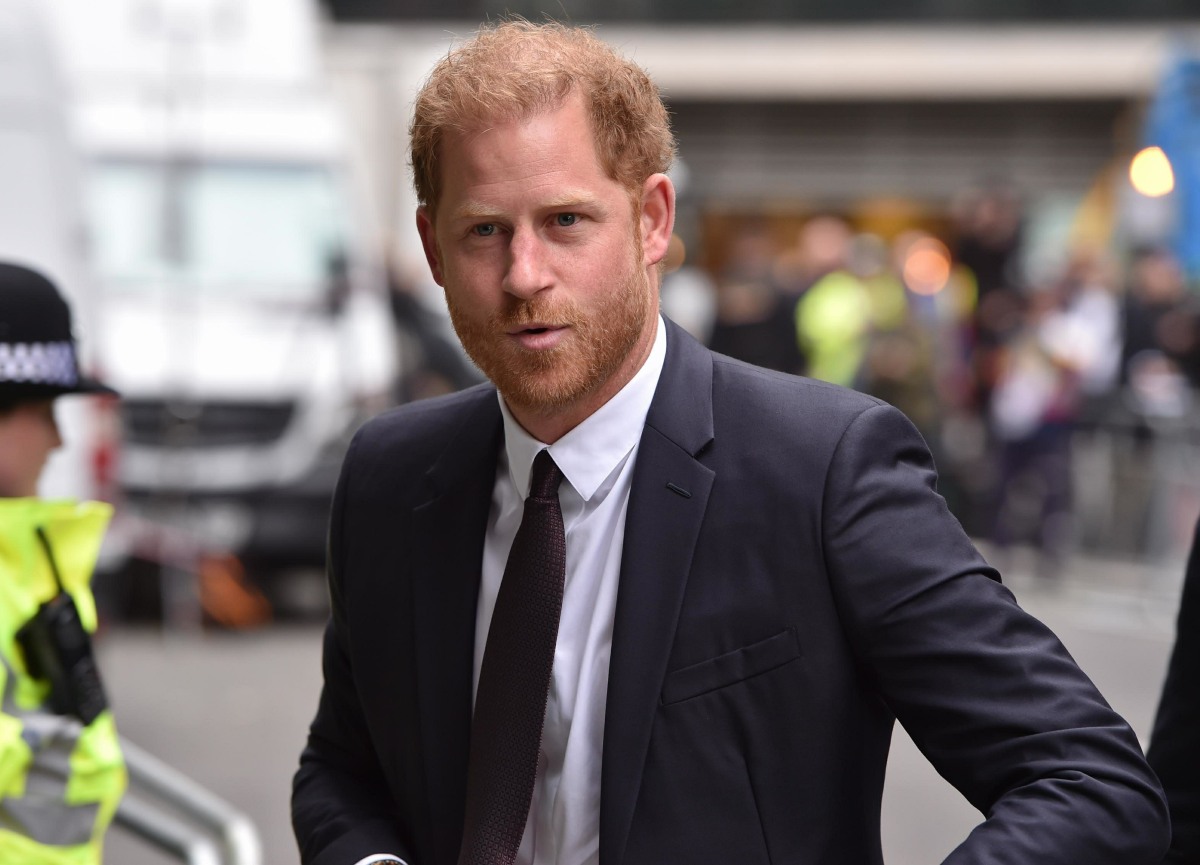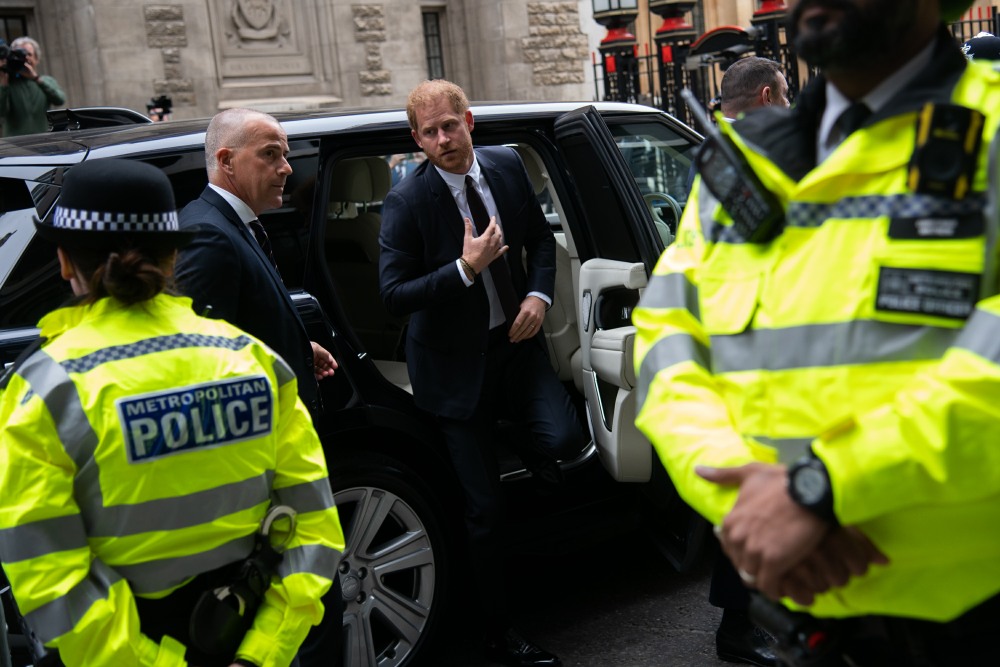 Photos courtesy of Avalon Red, Backgrid.