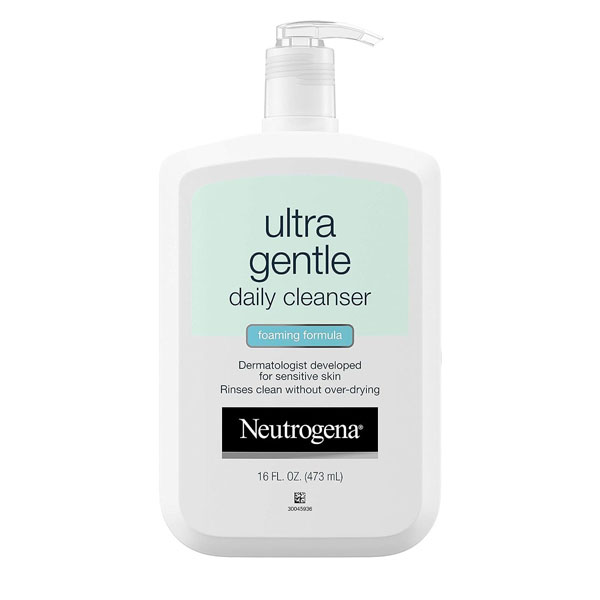 From Rosie: Last week, someone requested a recommendation for a face wash. I really like Neutrogena's Ultra Gentle Daily Cleanser. It's affordable and my face feels soft and clean after I use it. Reviewers have had similarly great results using it. "My face was reacting in different ways to every different face wash I used. This works really well for my face. I haven't reacted to it at all and my sensitive skin is happy with me!" "Smells fresh and clean. Does not dry out my skin like the glycerine bar soap I was using." Here are some of the things that CB and I are looking at on Amazon this week.
An air fryer currently priced at 50% off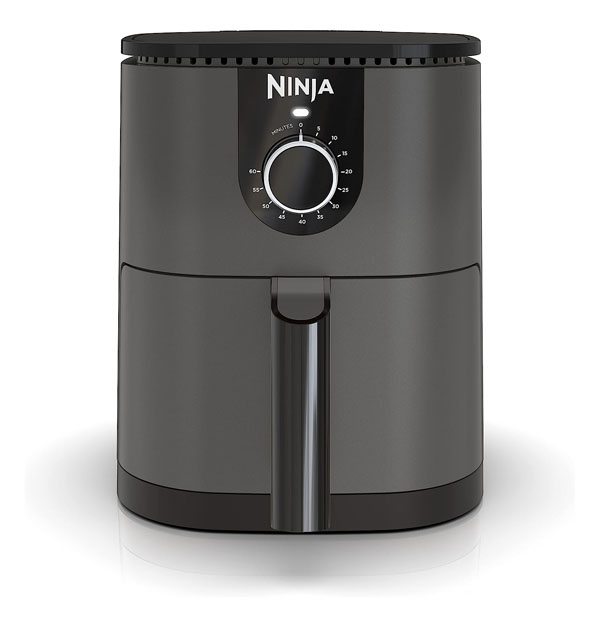 From Rosie: If anyone is looking for a new air fryer, the Ninja Mini Air Fryer is currently half-off on Amazon. The limited time deal has the 2-quarts version at only $40 right now. It has a 4.7 star rating, more than 17,000 reviews, and a B on Fakespot. People say getting an air fryer was a game changer for them. "I bought one of these with the idea of replacing a deep fryer, but found much greater value than I expected. [T]he quality of the cooking is very good, well beyond what I get with my existing toaster oven." "I had waited to purchase an air fryer because I do not have room for another huge appliance. This air fryer fits perfectly on our counter top in a corner. The size is perfect!"
A comfortable racerback tank top for working out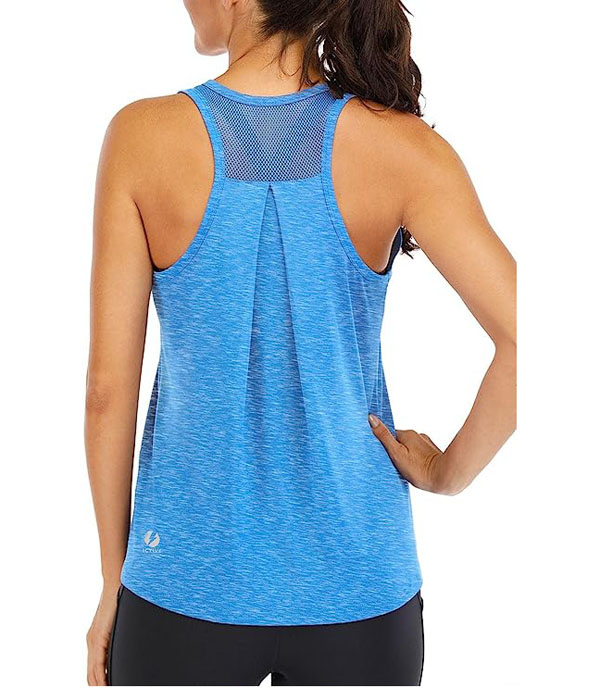 From Rosie: I have this workout tank in several different colors. It's loose and flowy, which is great for both air flow and personal comfort. This racerback tank comes in 16 different colors and right now, Amazon is offering a 10% off coupon. It has a 4.5 star rating and more than 15,000 reviews on ReviewMeta. People in reviews really like how well they wear in the heat. "I wear for morning walks in the Florida summer. Prefer loose tops that don't cling in the heat and humidity. I really like how this tank top fits and looks." "Good fit and very comfortable and sweat absorbing. They wash and wear very well."
A dry body brush for exfoliating and improving circulation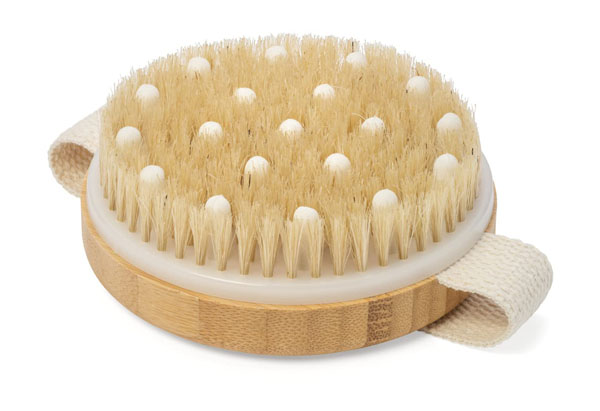 From Rosie: A fitness instructor I like and respect posted about this brush on her Instagram page the other day. I had never heard of dry body brushing but I really want to try it now. This brush reportedly helps with exfoliating the skin, improving circulation, lymphatic draining, and diminishing the appearance of cellulite. It has a 4.4 star rating, more than 28,000 reviews, and a B on Fakespot. Reviewers say that they've had positive results from using it. "I bought this on a whim looking to start dry brushing. I like the additional divots as they help after a long workout to ease muscles." "It's very rough [at] first, the brush has to be broken in. I love this- I just ordered a 5 pack for the year. It has helped so much against in-growns." "I was hesitant but I'm glad I purchased. I dry brush right before shower and I come out with the smoothest legs ever!"
A hardcover notebook for writing and journaling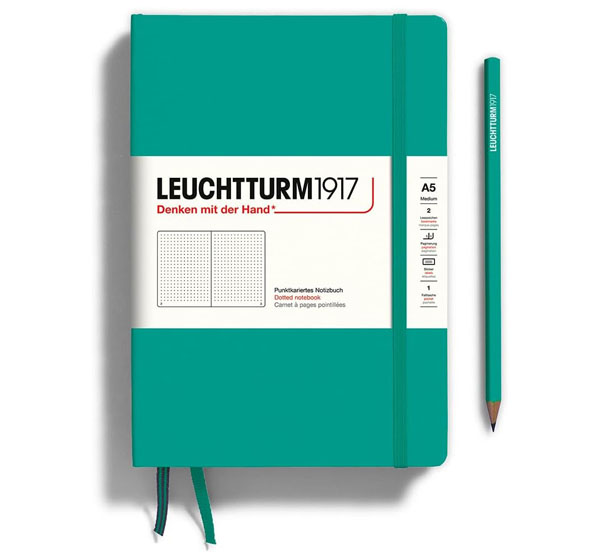 From Rosie: A former coworker introduced me to bullet journals about six years ago, and I've been buying the Leuchtturm brand ones a few times a year ever since. There are 30 different color options and four styles: dotted, plain, ruled, or squared. They have a 4.7 star rating, more than 34,000 reviews, and a B on Fakespot. People love the colors and quality. "I have over a half dozen of these that I have bought over the years in various colors. Quality is always the same: excellent. I no longer bother to look for any other brand. I just buy a different color each time." "[I]f you're looking for a good quality notebook with thin paper… numbered, with an index and pocket, this could be the right journal for you. I like all the colors, especially the berry pink which is so, so pretty."
A light foundation for natural, flawless coverage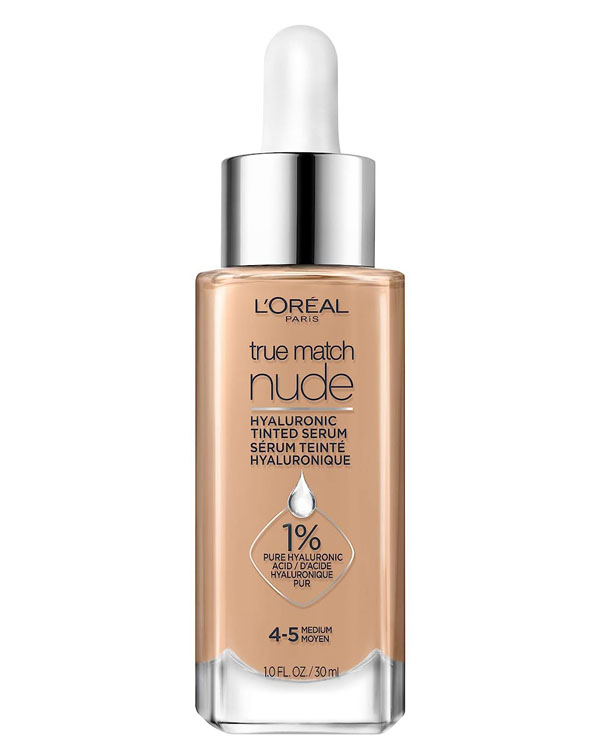 From CB: I had a 25% off coupon at CVS and got a discount on this L'oreal True Match Nude serum with hyaluronic acid. It's priced at $20.49 at my local CVS but is under $15 on Amazon, with some shades even cheaper. I love it and wonder why I didn't buy it sooner. My skin looks gorgeous and when I add Elf Halo Glow on top it looks even better. This listing has 11,800 ratings and 4.4 stars on ReviewMeta. It comes in 14 shades and most reviewers like it as much as I do. "I love this foundation! I've gotten several people asking me what makeup I use since switching to it. It's light, luminous, and decent coverage." "I was looking for a make up for mature skin. I was pleasantly surprised by how easy this was to apply. It glides over your skin, adds just the right amount of moisture and it has light to medium buildable coverage."
A rechargeable cordless LED touch lamp you can use indoors or out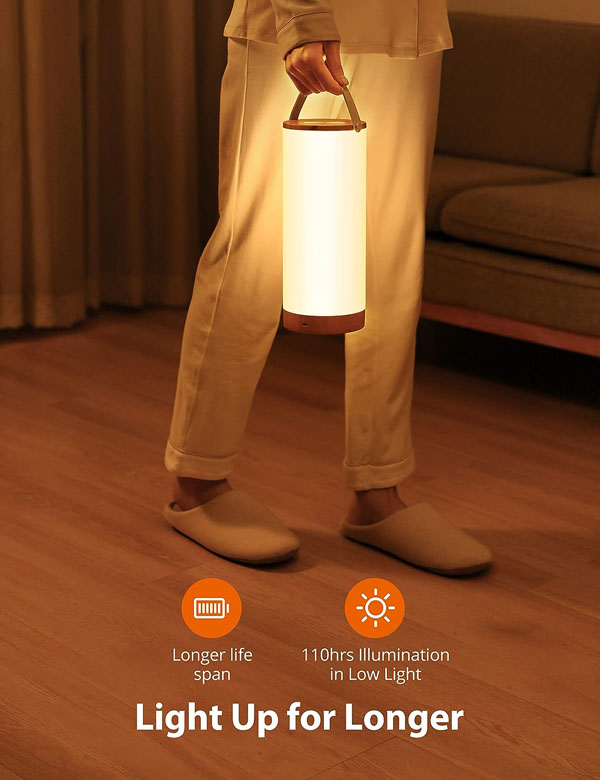 From CB: This cordless rechargeable LED touch lamp can be used bedside or on the patio or camping. It's under $29 with a coupon. It emits a bright, natural light and can change to six different colors. This listing has over 420 ratings, 4.6 stars an a B on Fakespot. People say the charge lasts a long time and that it's bright and adds ambiance too. "I'm using this lamp on my boat, I needed something to hold a charge for a long time and this is perfect, all of the colours are amazing. I will be ordering another one." "This is a fantastic lamp. I now own three of them and they are in constant use around the house. We also intend to take them camping with us as the charge lasts for a few hours. I have bought various versions of this type of lamp in the past (LED, rotating colours), but the Sympa product is by far the best I've found."
A set of faux flowers in a matching vase to upgrade your decor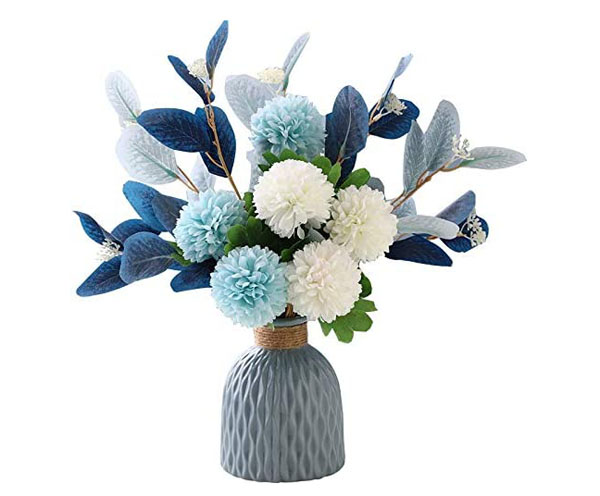 From CB: I bought these faux hydrangeas in blue last week and they look so pretty on my mantle! You do have to fluff them up but that's typical of shipped artificial flowers. They come with a matching vase and in several other varieties including pink, white and blue roses. These have 4.3 stars, 1,900 ratings and a B on Fakespot. Most reviewers say they're very pretty and a good deal for the under $30 price. "I honestly love everything about this faux flower set. The colors,the quality and style are amazing." " Decided to buy it and I'm SO glad I did. It's beautiful and completes my coffee table perfectly."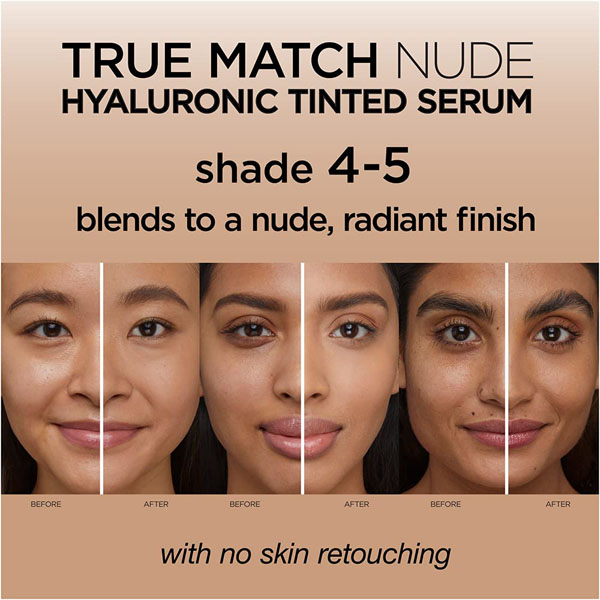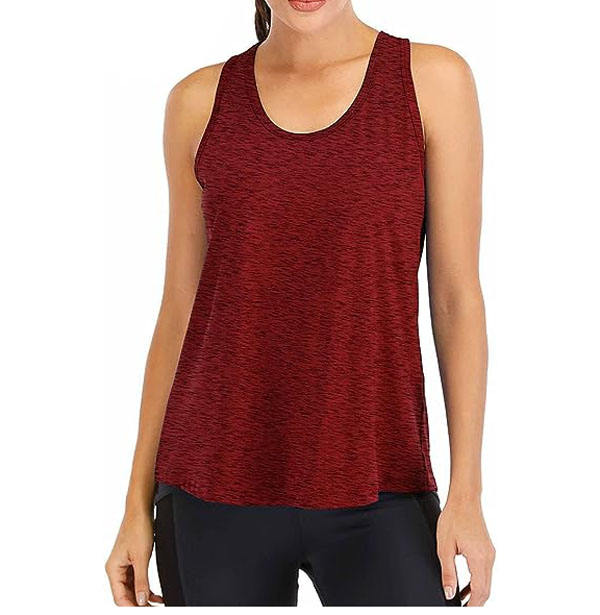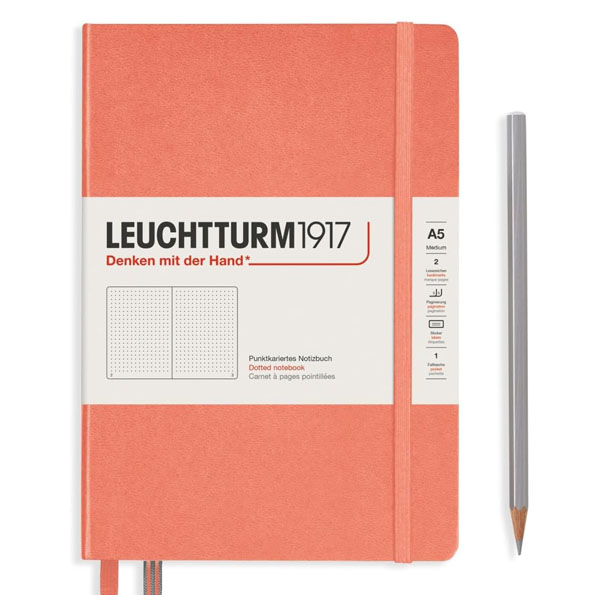 Thanks for reading and commenting on our affiliate post! If you make any purchases through these links we get a small percentage and appreciate it.