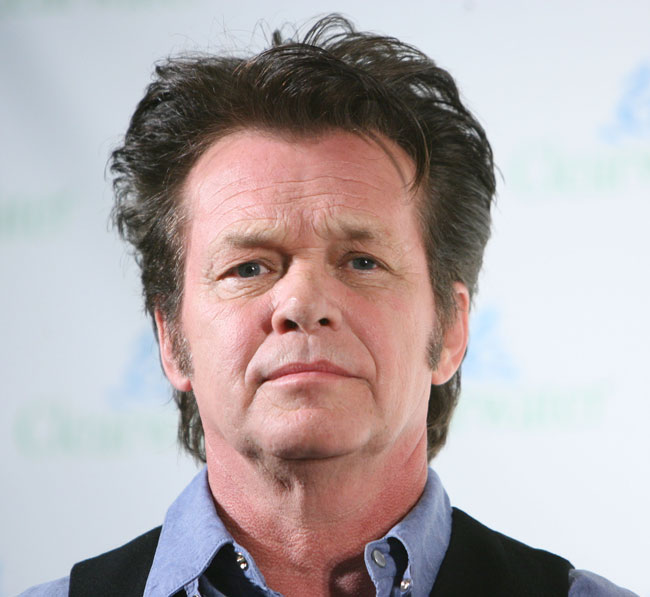 I came away with so much respect for John Mellencamp after hearing his interview on NPR's Fresh Air earlier this year. (You can listen to the interview on NPR.com or read the transcript.) When NPR replayed the interview, I actually listened to it a second time it was so good. Mellencamp talked to host Teri Gross about some of the changes in his life, and particularly how he'd changed as a person by facing his own mortality. His perspective was really thought-provoking and more than a little deep. The line in his song "Longest Days," "life is short in it's longest days," came from his grandmother, who said it to him when she was 100 years old and he was just 45.
In an interesting side note, Mellencamp dropped the "Cougar" middle name in the early 90s. He explained that the "Cougar" moniker was made up by a music manager he was working with in the late 70s and that he'll never really be able to shake it. "I still walk down the street and people would say, hey John Cougar, you know, I hear it all [the] time. Or John Cougar Mellencamp…. that's what it was, you know… that's just the fate… that's the way God handed it out to me and that's the cards I'm dealt and so I deal with it."
Mellencamp, 58, had a mild heart attack in 1994. He admitted on Fresh Air that he was warned ahead of time by doctors to quit smoking and go on cholesterol medication. He said "I had a mild heart attack because I smoke and because I have high cholesterol, and for 10 years before that, doctors were telling me, John, you need to get on cholesterol medicine, and my answer was always the same. Am I all right now? And they go yeah, you're all right now, but you're heading for disaster. Okay, well, I'll deal with disaster when it gets here. Well, it got here."
15 years later and Mellencamp is still smoking. His 14 year-old son, Speck, is trying to get him to stop. Speck made a deal with his dad that if he got a million people to join a Facebook group dedicated to the cause that Mellencamp would kick the habit. According to Mellencamp's rep, the group is legitimate.
There are over 47,000 members as of the time I'm writing this, and the comments on the group are overwhelmingly positive and encouraging. There are plenty of well wishes from former smokers who mention that it's hard but possible and is the best thing you can do for your health. We're rooting for you, John, and we're sure the group will get the million members it needs to encourage you to make the change. You can do it!
Mellencamp is shown in the header on 5/3/09 and below at an inaugural event on 1/19/09, back when we thought Obama was liberal. Credit: PNP/WENN.com