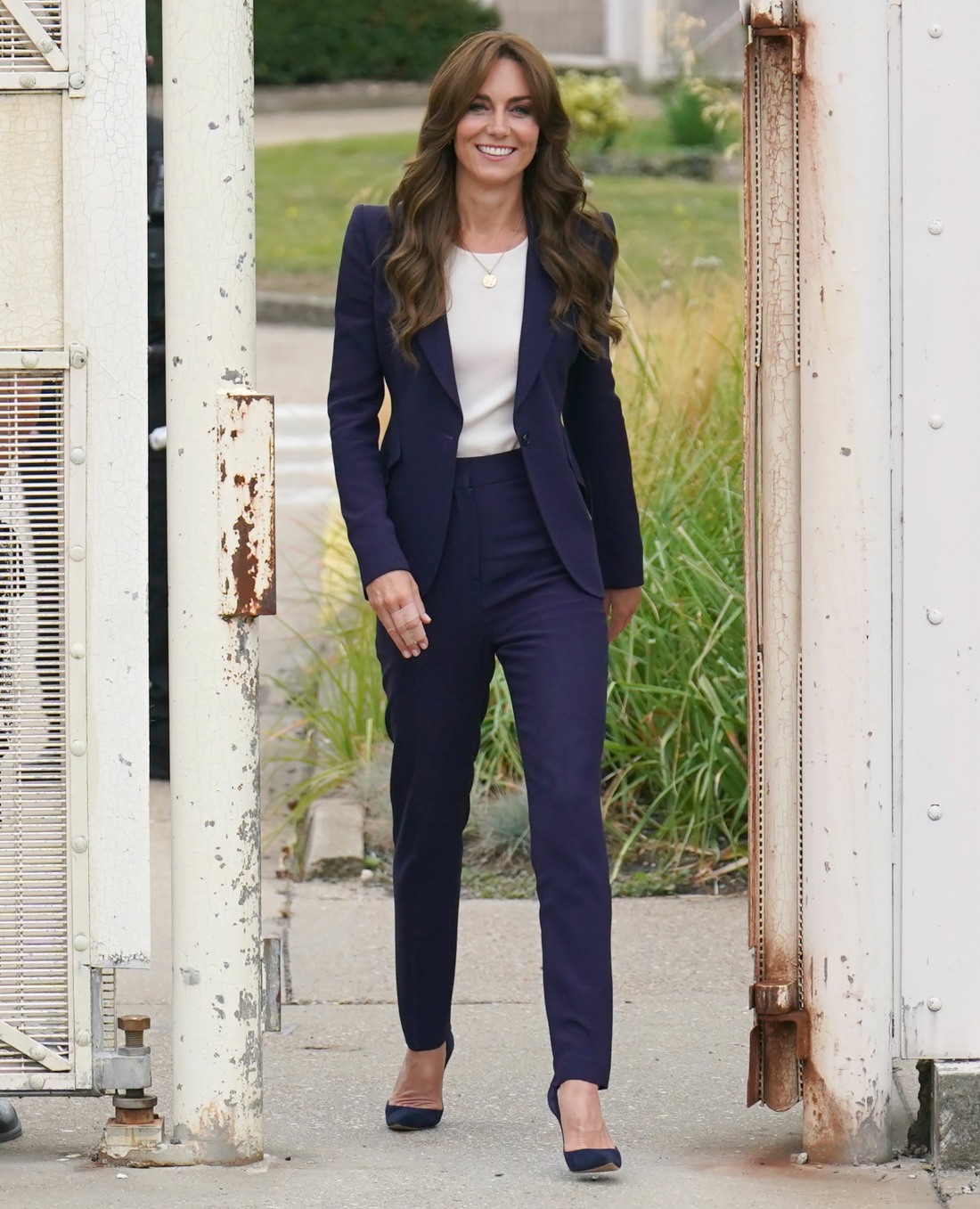 I'm feeling mean today, so let me get this out of the way: the Princess of Wales's new wig is so bad and so cheap-looking. It looked okay in those blurry, low-quality pics in France over the weekend, but seeing it in high-res up close… YIKES. Kate did a public event today, because of course she did. After a two-month summer holiday, the only thing that gets William and Kate back to work is their pathetic efforts to "overshadow" Prince Harry and the Invictus Games. Think of how thoroughly Kate and William center themselves in everything, to the point where they don't even want VETERANS to have the spotlight.
Kate's event today was at a prison- High Down Prison, where she's checking out the work of The Forward Trust. She's nominally the patron of The Forward Trust, showing up once in a blue moon to check out the work being done by everyone else. The palace really pulled out the big guns here because they were expecting photos of Meghan arriving at the Invictus Games to come out today. The palace brain trust (Jason Knauf, Tory elders and a gopher wearing Kate's discarded wig) was like: send her to prison, that will be a good photo-op, she can make jazz hands at the incarcerated.
Kate's suit is McQueen, and the Mail is making a big deal about the bandages on Kate's right hand. Their sources insist it's nothing serious, merely a trampoline accident and nothing's broken. This isn't the first time Kate has shown up to events with large bandaids on her hands. My first thought was "kitchen mishap," and then I wondered if the hand injuries might be tennis-related. But it keeps happening and I wonder if her consistent hand injuries are something else entirely.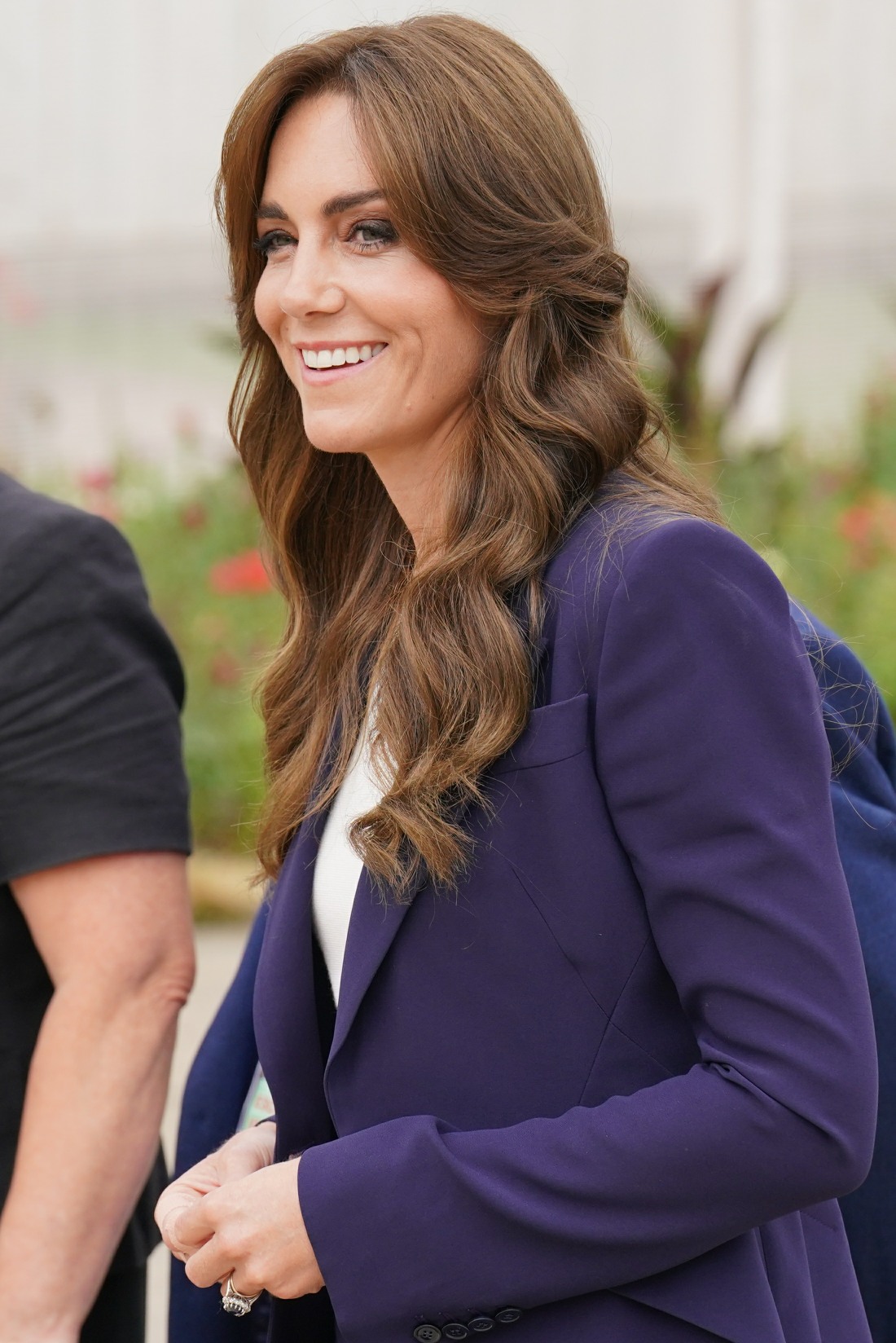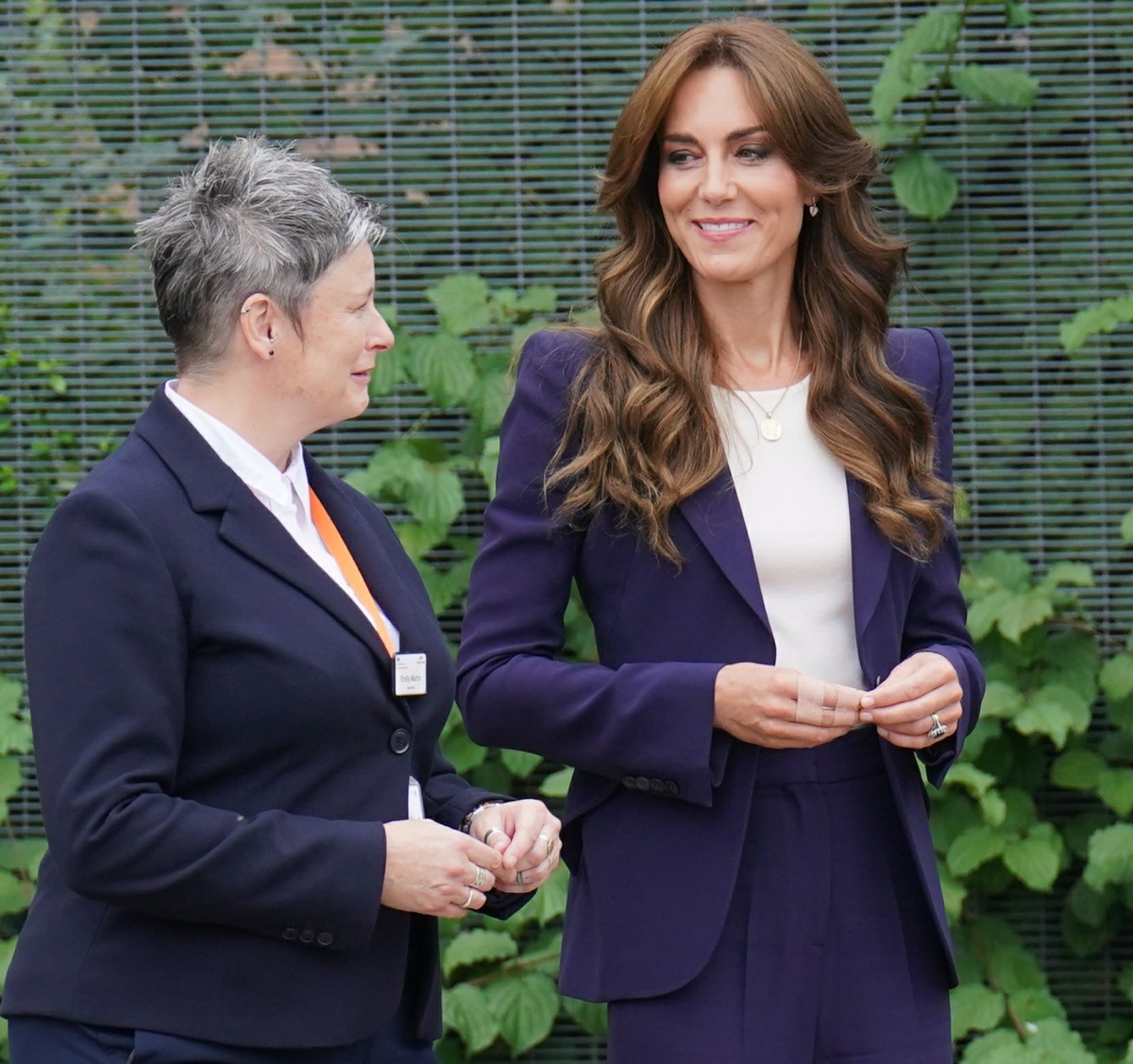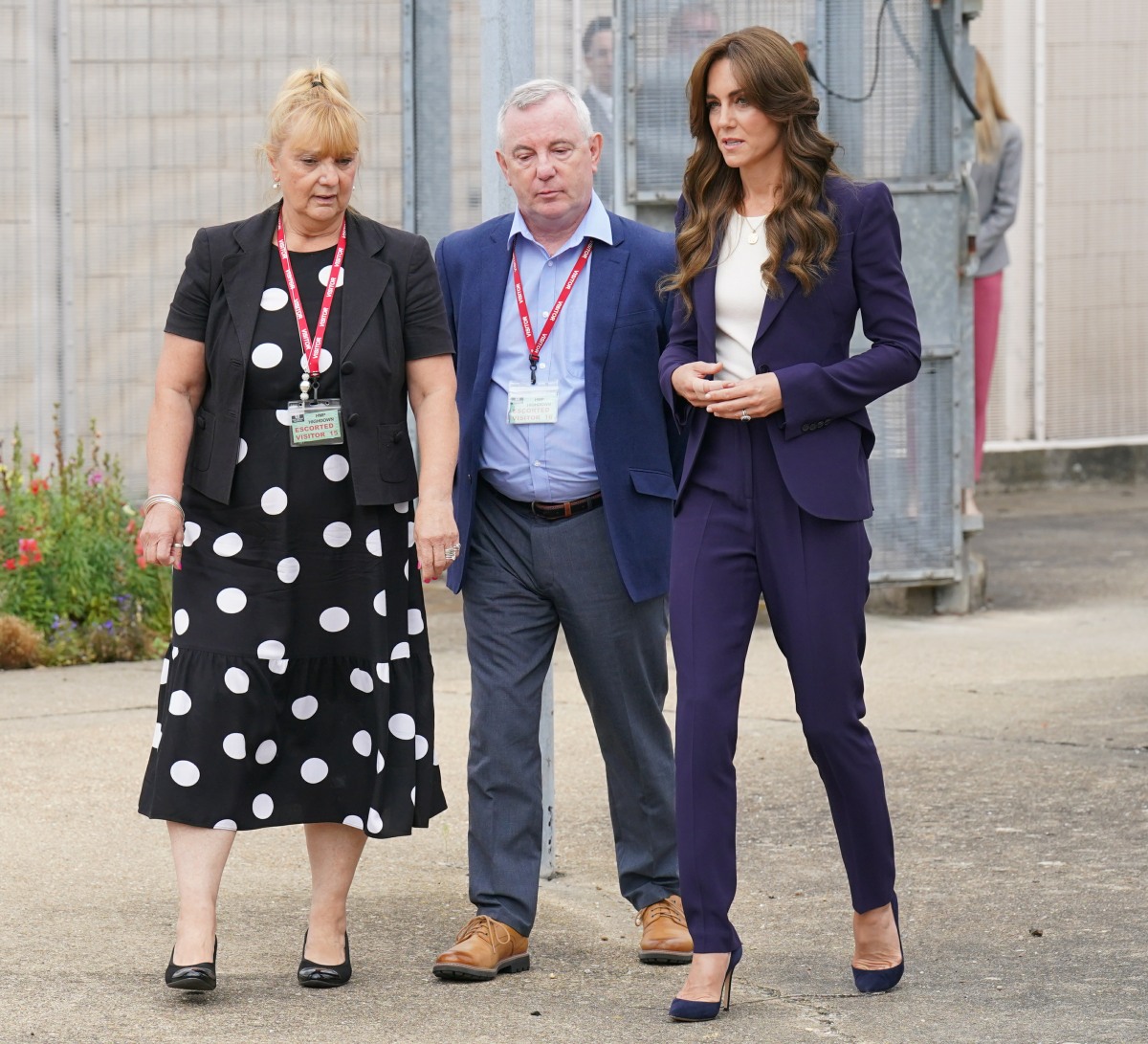 Photos courtesy of Cover Images.