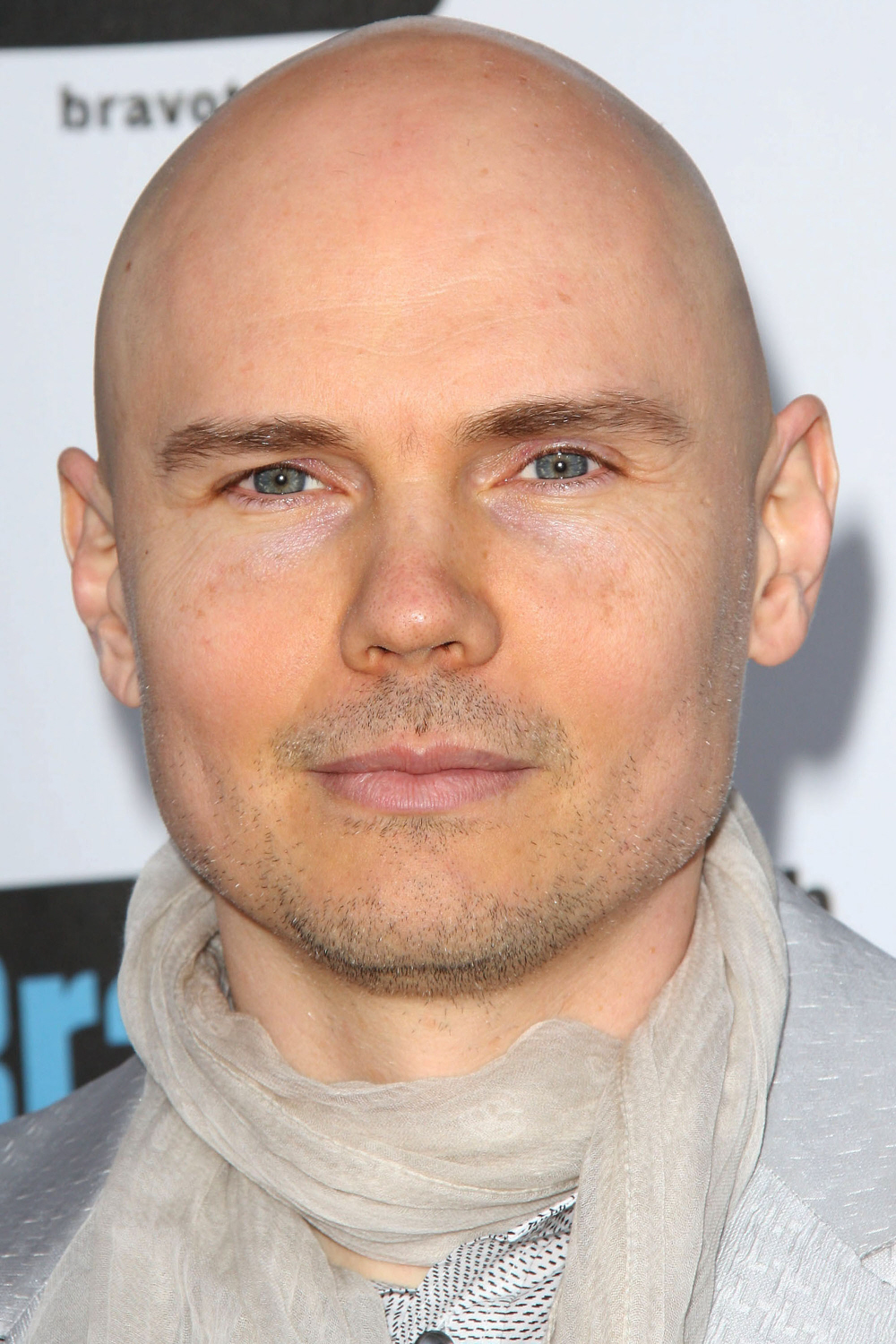 I heard or read this rumor a few days ago, and I didn't write anything about it because at this point, it seems like people are just picking names out of a hat and putting them beside Jessica Simpson. But things have changed… and now it looks like Jessica may actually be dating Billy Corgan, lead singer and lead guitarist for The Smashing Pumpkins. Billy is 42 years old, an indie rock god, divorced, and he used to date and live with Courtney Love. Before and after Kurt Cobain! Good Lord, I didn't know that. What the hell do Jessica and Billy have to say to each other, for God's sake? Jesus. This is so bizarre. Anyway, here's the first report on their hooking up or whatever, from OK! Magazine:
Jessica Simpson has several reasons to smile this holiday season. While it may seem like her sister Ashlee Simpson-Wentz has it all right now — an adoring husband Pete Wentz, her son Bronx Mowgli and a Broadway debut in Chicago — Jessica may be catching up soon! She has a new crush that she's very excited about!

OK! has learned that Jessica is crazy about Smashing Pumpkins front man Billy Corgan since she connected with him at a party on Nov. 6. The singer hasn't had much luck with guys since her divorce from Nick Lachey in 2005, but she feels a connection with Billy.

"She has completely fallen for Billy and his easygoing, smart attitude," a close friend of Jess said. "She says she wants to take things a lot further."

On Sept. 11 Jessica tweeted, "My friend, Billy Corgan, has a pure and enlightening outlook on faith. Go to his new website!"

Her friends said Jessica has "secretly been crushing on him for months and felt there was a connection."

Jessica spent an evening in November at a friend's party in L.A. flirting with Billy.

"As the night went on," an eyewitness said, "Things got more intense and they talked with their faces just inches apart."

"We do worry that she is on the rebound," an insider explained. "But she is a big girl and capable of making her own decisions."
[From OK! Magazine]
Yes, Jessica likes his "smart attitude". You know who else has a smart attitude that impresses Jessica? A rock. Mountain goats. Fruit flies. Anyway, as I said, this OK! Magazine thing was the initial report, and now Ken Baker at E! has a source confirming this sh-t! Can you believe it? The source says: "She has fallen hard and is smitten…[they are] officially dating." The source adds that Jessica's close friends and family are thisclose to giving up on Jessica's love life: "[They think] he's just another in an endless string of Jessica's boyfriends. They think he's too old for her. No one takes any of her boyfriends seriously anymore because she has had so many. They're sick of all of them being 'the one.' " Ouch. With that kind of bitchiness, I'm thinking the "source" is Ken Paves? No, no – he loves Jessica, really he does. It sounds more like Ashlee.
Billy Corgan at Bravo's A-List Awards on April 5, 2009. Credit: WENN.com/FayesVision. Jessica in New York on December 4, 2009. Credit: JDH/JCP/WENN.com