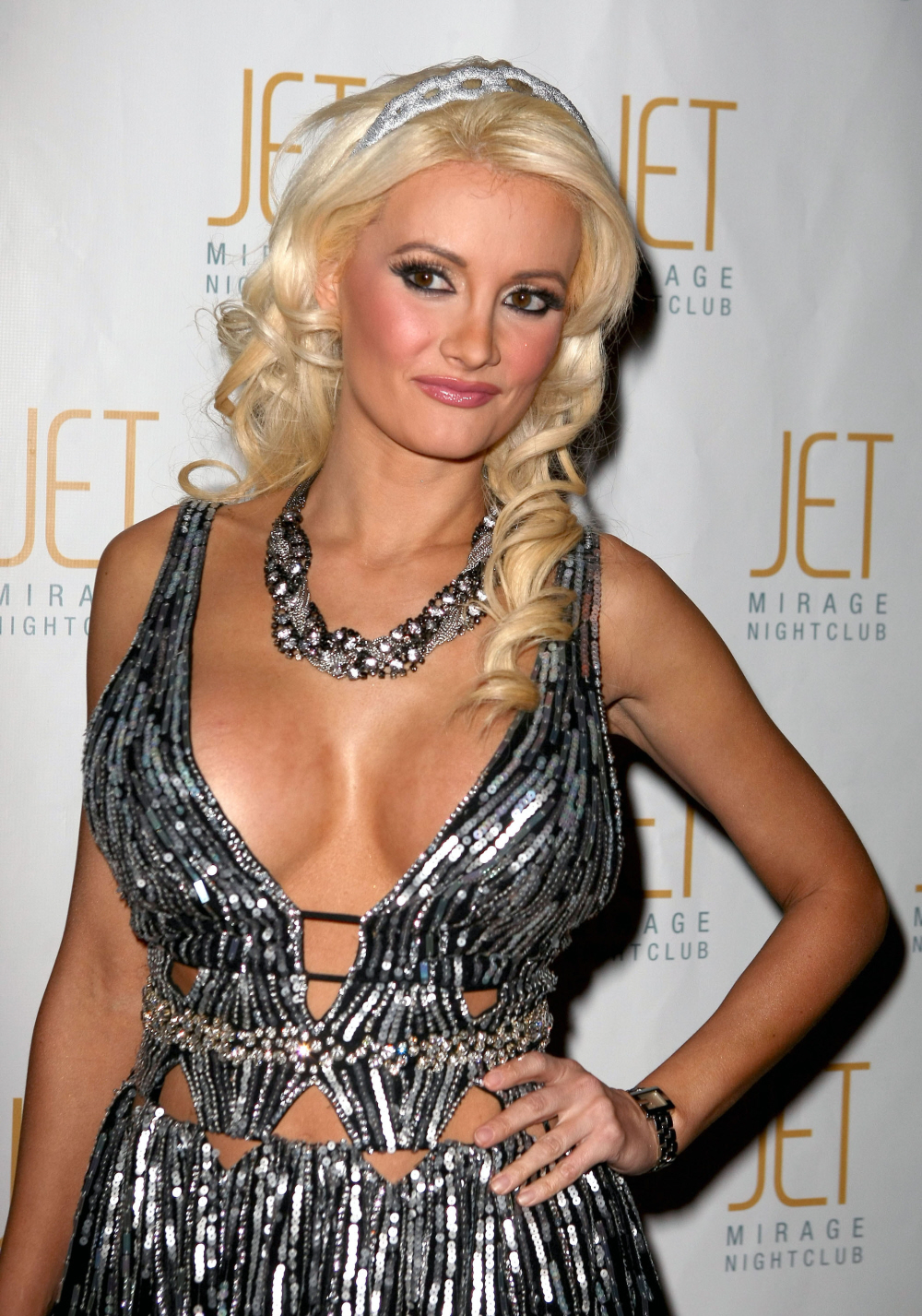 What comes to mind when you hear that two people are "secretly dating?" Could it be that the two people are intensely private and want to keep their personal affairs just that, or perhaps one of the daters is kind of embarrassed to be seen with the other one? Well, when you consider that one of the people used to date Paris Hilton, and the other one has been naked in Playboy, you can't really tell. Former "Girl Next Door"/lover of Hugh Hefner (gag!) Holly Madison is reportedly hanging around with Benji Madden, who dated Paris Hilton (also, gag!) for eight entire months. But nobody is supposed to know about it.
Paris Hilton's ex-boyfriend, rocker Benji Madden, is secretly dating Hugh Hefner's former Playmate Holly Madison.

The couple has been keeping the romance under wraps but now they're beginning to talk about each other – and star spotters are catching public displays of affection.

The pair was spotted at a Melrose Avenue coffee shop recently in Los Angeles and couldn't seem to keep their hands off one another.

A bystander says, "He was rubbing her lower back and the top of her butt, and she was hanging on his shoulder. They were laughing and flirting the entire time."

And now Madison, who briefly dated illusionist Criss Angel after splitting from Hefner last year, has taken one step closer to a true confession about her new man.

She tells Life & Style magazine, "You can say I'm hanging out with someone I have a crush on."

Friends tell the publication Madden is her secret crush.
Benji was last linked to Katy Perry, but after photos of them partying at Chateau Marmont hit the web, Perry was quick to say that the two are just friends. He has been keeping a pretty low profile romantically since his split with Paris Hilton – maybe the intense paparazzi during their relationship scared him for good. I doubt the media frenzy would be anywhere near that level if he is dating Holly Madison. Which begs a bigger question: now that she is no longer on that wretched "reality" show, can we stop calling her a celebrity? Please? Can we just start referring to her as a former Playboy model or something?
Holly Madison in Las Vegas on December 4, 2009. Benji Madden on August 24, 2009 in Hollywood. Credit: WENN