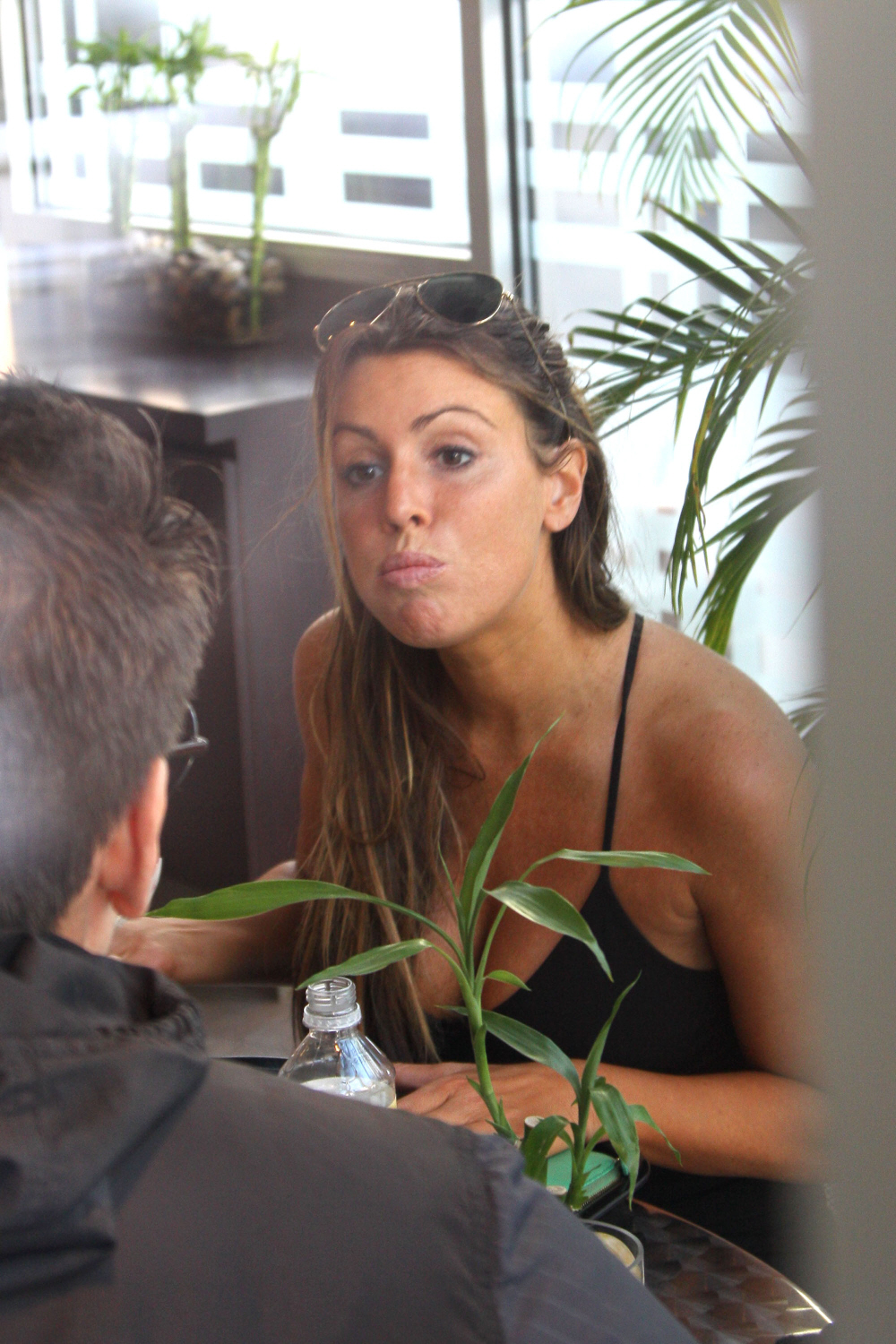 I know it's tragically unhip, but I kind of adore Joy Behar. She's actually funny sometimes, and she's a lot smarter than the other ladies of The View give her credit for. Perhaps that's why she got her own show on HLN (the CNN Lite), in addition to her View duties. But I digress… here's what went down. A few days ago, Joy and the ladies were discussing the Tiger Woods drama, and all of his women, et cetera (the video is below). Early in the discussion, Whoopi is trying to give the background, but she doesn't know how to pronounce Rachel Uchitel's last name. The other women sound it out, and Joy chimes in "You-ka-tell, you can tell she's a hooker… you can tell she's a putan." Putan being Italian for bitch, or maybe hooker…? (I don't know Italian slang.)
Anyway, after that little moment, the audience laughed and Uchitel's lawyer Gloria Allred called the media outlets to complain about her client being referred to as a hooker. Allred's statement was funny: "Today on "The View" on ABC television a co-host called our client Rachel Uchitel a "Hooker." The co-host said "Yeah,…. You-ka-tell she's a hooker,' This statement about Ms. Uchitel is false and defamatory and highly offensive to her. Rachel is very upset by that statement which has been viewed and now read all around the world. This statement was very hurtful to Rachel because it is not true. Even if the host said it in a joking way Rachel is not amused, because she values her reputation and her reputation has been damaged by this statement as it is completely false. We are sending a letter to ABC Television immediately demanding a retraction on the View as soon as possible. We hope that they will do the right thing and retract this statement immediately."
That's where it stood for a day or so, until ABC caved and apologized on behalf of Behar. Sort of.
Hot topic: The View's Joy Behar is sorry for calling alleged Tiger Woods mistress Rachel Uchitel a hooker.

On Thursday's show, Behar and her cohosts were discussing the Woods sex scandal when Behar joked, "Uchitel, she's a hooker.

Uchitel wasn't amused.

She was "very upset" by the "false and defamatory and highly offensive to her," her attorney Gloria Allred said in a statement Thursday. "Even if the host said it in a joking way Rachel is not amused, because she values her reputation and her reputation has been damaged by this statement as it is completely false."

A View rep insists the comment was said it jest.

"Joy Behar made a play on Ms. Uchitel's name," reads a statement. "This was intended as a joke. We sincerely apologize for the choice of words and for any misimpression the joke may have created."
[From Us Weekly]
Now, here's the thing: when I really think about it, it is offensive. I'm not defending Uchitel or any of these trashy women who slept with Tiger. But some of them are not hookers, they are just women who had jobs or whatever, and they ran into Tiger and began sleeping with him with no kind of financial arrangement. That being said, when the line of mistresses is selling their stories to anyone buying, there is some element of prostitution involved. And for Uchitel in particular, there was a financial arrangement in at least one case – Tiger was paying for Rachel to travel to him. It's not straight money-for-sex, but someone was getting paid, you know?
The other thing I have to confess is that in the beginning, when the first few women started coming out, my first impulse was to think of them as hookers. And if someone had interviewed me on the spot, I'm sure I would have called them that. So I totally understand Behar's reaction, and I think it's kind of lame that ABC gave even this half-assed apology.
Oh, and if Rachel Uchitel was so worried about people saying offensive things about her, perhaps she shouldn't have carried on an affair with Tiger Woods for six months.
Rachel Uchitel eating lunch with her friends in New York on December 10, 2009. Credit: WENN