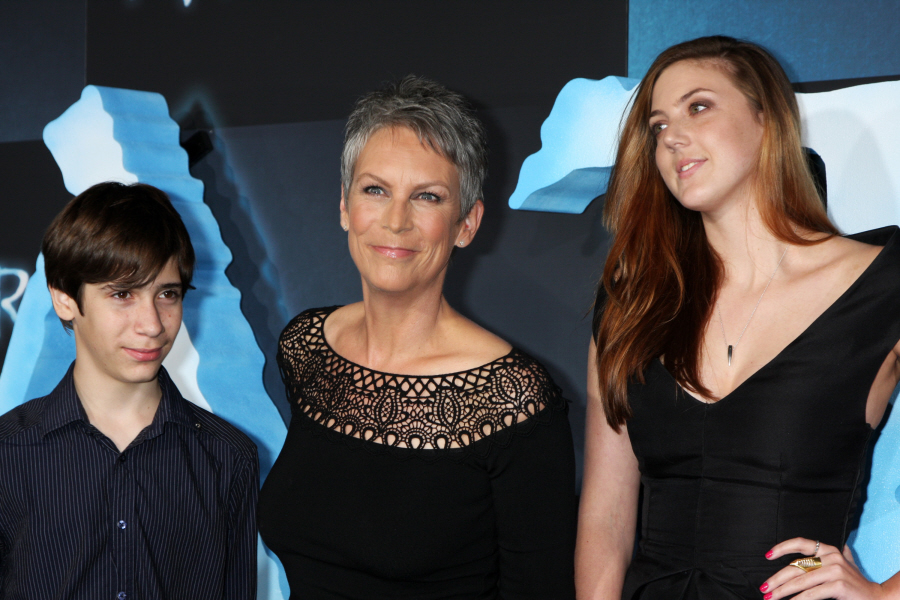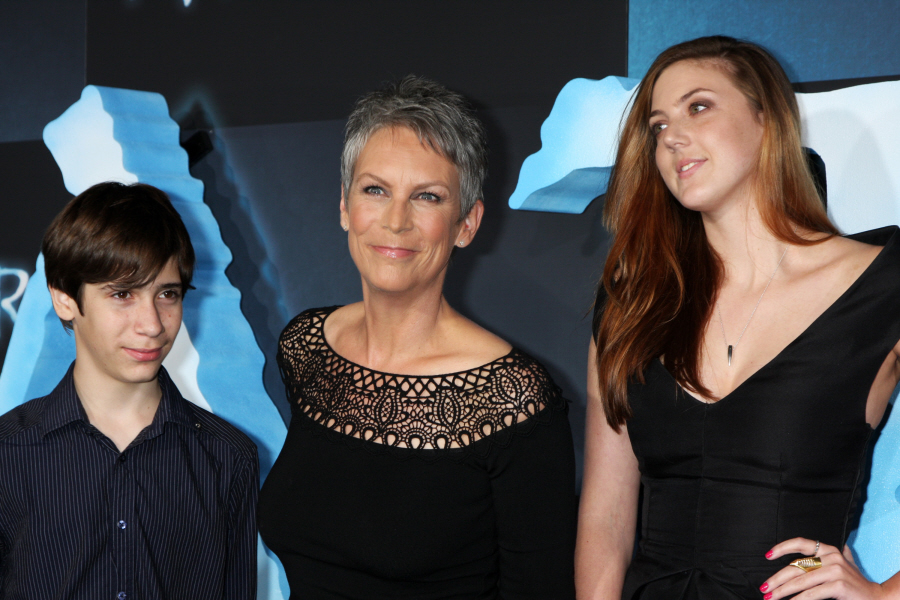 Have you ever wanted to know what Justin "The Mac Guy" Long looked like as a little kid? What's that? Not really? Too bad, because apparently Justin made love to Jamie Lee Curtis 14 years ago, and she gave birth to his identical spawn. That's the only explanation I have for these pictures, taken of Jamie and her two kids, Annie, 23, and Thomas, 13 at last night's Avatar premiere in Los Angeles. When I wasn't paying attention and I first saw these photos, I honestly thought "Damn, Jamie is towering over poor Justin Long!"
Annie is working it for the cameras, yes? HuffPo says that she just graduated from college, and my guess is that she has her heart set on some kind of film career. She's totally playing for cameras! She's very pretty, but she looks very tall too – six feet tall would be my guess, even making concessions for her heels. She looks a little like one of Meryl Streep's daughters.
I just can't get over Thomas/Mini-Justin Long, though. This kid is killing me. He could make a career out of being the Mini-Mac Guy. Maybe Apple will hire Thomas for ads!
Jamie Lee Curtis and her kids at the 'Avatar' premiere on December 16, 2009. Credit: WENN.