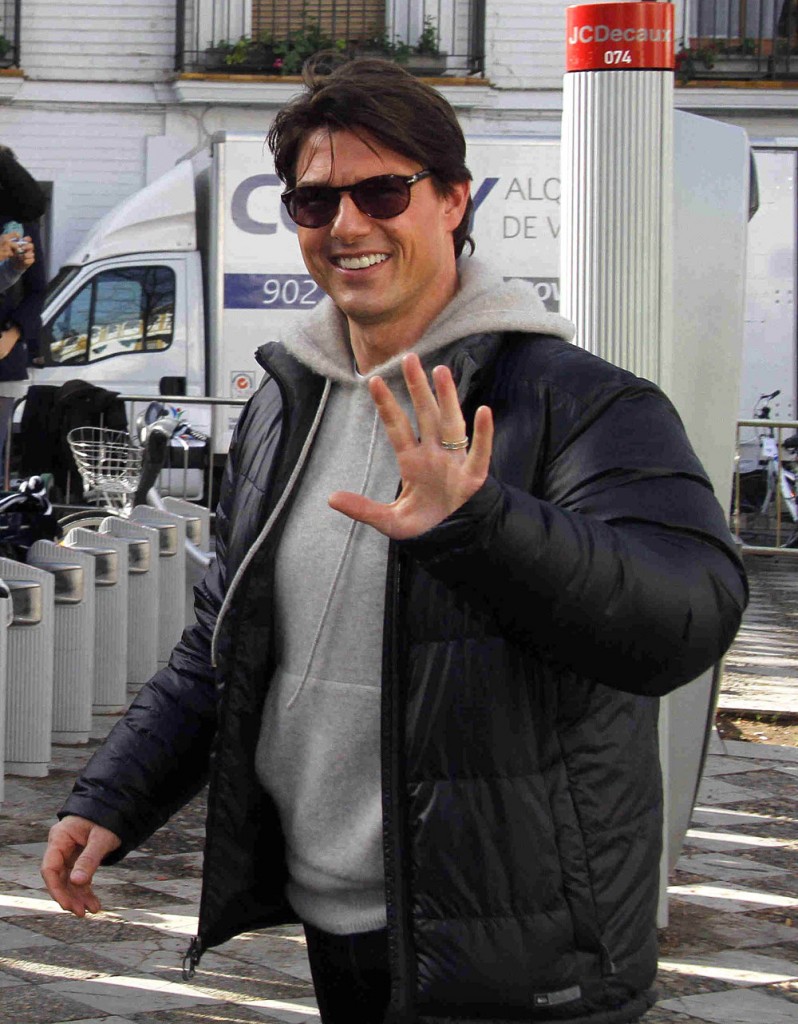 In 2006, there was a lot of buzz over the fact that private investigator Anthony Pellicano was facing charges on federal racketeering and wiretapping charges. Pellicano represented high profile celebrity clients like Michael Jackson, O.J. Simpson, and Arnold Schwarzenegger. He also did work for Tom Cruise during his divorce from Nicole Kidman, allegedly tapping Kidman's phones like all of his other targets. People wondered if we were about to hear the sordid details in the Cruise/Kidman divorce, but the most salacious details we heard during Pellicano's 2008 trial involved comedian Chris Rock and a fake rape charge. (I truly believe that charge was false, you can read more about it in these two stories.)
Pellicano regularly scammed celebrities by planting stories in the tabloids and then contacting the celebrities directly to offer his services at a steep fee. He had contacts in the police and phone departments who helped him run illegal wiretaps and background searches. In 2008, he was convicted of wiretapping and conspiracy to commit wiretapping and sentenced to 15 years in prison.
Tom Cruise, his lawyer Betram Fields, and Anthony Pellicano are now being sued by a magazine editor who claims his phone was illegally tapped by Pellicano at Cruise's request. The former editor of Bold Magazine, Michael Davis Sapir, claimed in 2001 that he had a tape of Tom Cruise engaged in some same-sex lovin. (I don't think the gay rumors have much merit, although I initially believed them. I think Pellicano duped Cruise with earlier gay rumors so he would hire him. You can read these three stories in order for background, with attention to the last update on the last story.)
Cruise sued the editor and they settled for an undisclosed amount, with Sapir stating that the tape never existed. Cruise also allegedly hired Anthony Pellicano to run some counter intelligence on Sapir. Now Sapir is suing back for the alleged surveillance. He wants $5 million, or $5,000 for each one of the 1,000-something conversations he claims were taped without his knowledge.
Anthony Pellicano's misdeeds are the gift that keeps on giving to the Hollywood elite.

Tom Cruise is the latest—and biggest—name to be sucked into the fray. The star was sued Friday for $5 million by a real mensch who claims that he was spied on by Cruise and his attorney with the help of Pellicano, years before the celebrity detective was convicted of numerous counts of racketeering, wiretapping and other abuses of P.I. power.

The reason the plaintiff believes he was targeted: his ultimately discredited claim that he had a tape of Cruise engaged in some same-sex action.
Michael Davis Sapir, the former editor of Bold magazine, was tagged in a $100 million defamation suit in June 2001 by the Mission: Impossible star over the alleged video, which Bold says it got a hold of after pubbing a $500,000 reward offer for "videotape evidence that Cruise was gay."

The case was settled that November for an undisclosed amount, with both parties stating that Cruise was not on any tape in Bold's possession.
But now Sapir claims that Pellicano, acting on orders from Cruise and his major-player attorney, Bert Fields, wiretapped his phone while the suit was still active.
His allegations include invasion of privacy, disclosure of confidential information and intentional infliction of emotional distress.
[From E! Online]
I read through the lawsuit (on E! Online and TMZ) and the best detail is the password that Pellicano allegedly used to access the encrypted digital recordings of Sapir, which were kept on an iMac: "Bold c*cksucker omerta."
I love how Cruise's heavy-handed ways just keep coming back to remind us about the gay rumors. After digging into the allegations a few years ago, I really don't think Cruise is gay or that he had gay encounters. Pellicano probably set Cruise up with fake gay allegations so he could secure his business, as he often did with his clients. Cruise's lawyer Fields denies hiring Pellicano for this case, though, and says "We did not even hire Pellicano to work on the Sapir case." The lawsuit claims a file was found by the FBI in Pellicano's office called "Michael Davis," however. I wouldn't doubt that Cruise hired Pellicano and went for the jugular. If he didn't, he probably sicced some Scientology goons on the case. I'd love to see Cruise pony up a million or two for Sapir's trouble.
In related Tom Cruise news, the trailer for his upcoming film Knight & Day with Cameron Diaz has come out. It's not out until July, and shooting just wrapped last week, but there's a trailer already. It looks like a pretty solid action movie and I actually laughed in spots.
Tom Cruise and Cameron Diaz are shown on 12/17/09, "posing for pictures before preparing to leave Spain after filming their new movie 'Knight and Day'" on 12/17/09. Credit: WENN.com. Tom is also shown partying at an Irish bar with wife Katie Holmes and Cameron Diaz in Seville, Spain for Katie's 31st birthday later that night. (Katie's birthday is 12/18/09.) Credit: Target/Fame Pictures