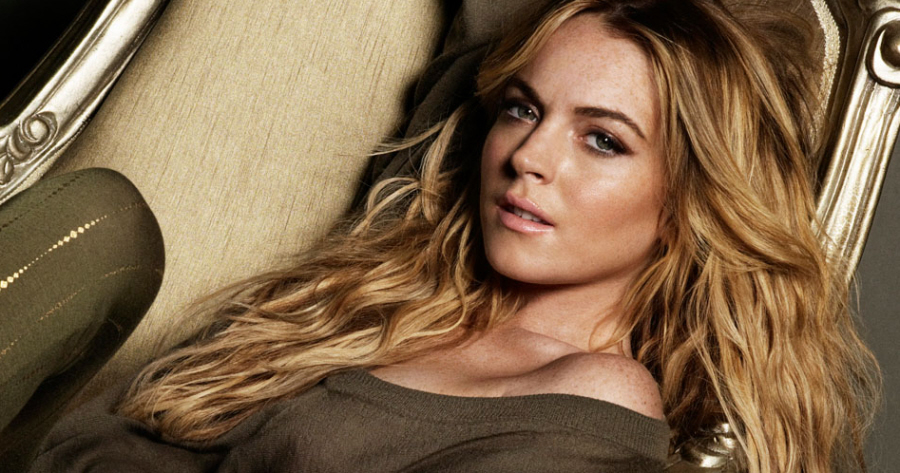 Christ, another day, another million Lohan dramas. So, Lindsay is accused of stealing something new. Not a fur coat. Not jewelry. Not a car. Not coke pants. This time, Lindsay is being accused of stealing not only designs for her leggings, but outright copying designs for her yet-to-be-designed clothing line, which she's doing through the 6126 legging line. First of all – really? You're going to steal a design for leggings? Are leggings so f-cking difficult to "design" you're at a loss so you have to steal? Second of all – yeah. Who is really surprised? At all?
There seems to be no end to controversy in the rocky marriage of Lindsay Lohan and fashion.

Only days after WWD published exclusive sketches of Lohan's expanded 6126 apparel line, fashion blogs were abuzz with accusations of design copying. James Lillis, designer of Black Milk Clothing, honed in on the similarities between Lohan's "Diamond" leggings — which feature a signature triangle cutout at midthigh — and his own "Sheer Spartans." Lillis took to his blog (toomanytights.typepad.com) in a huff, posting photos of the two designs side-by-side and writing on his blog, "Caught a sneak peek at the new stuff from Lindsay Lohan's brand 6126…No way…Sucks to be me!!!"

On Wednesday, style blog fashionista.com alleged another design copy. The look in question is a geometrically patterned "Deserve" dress from the 6126 line, which bears a resemblance to a Jen Kao design from her spring collection. A photo from last year shows Lohan wearing the Kao dress in question. Kao said Wednesday, "While we are all well aware that being 'mimicked' or 'copied' has always existed in this industry, I think the evolution of it all has grown to an alarming level. It's a shame to support the concept of taking advantage of designers who are still trying to develop a name and solidify the image of their design aesthetic."

Kristi Kaylor, president of 6126, disputed any idea the designs were copied, saying, "The alleged 'copying' claims made by these companies are false and have absolutely no merit or validity whatsoever. Any alleged similarities are purely coincidental. The 6126 illustrations for the upcoming fall 2010 collections do not even describe the fabric content, fit or actual construction details of the garments. This is merely an accusation based upon a pencil sketch with no concrete viable evidence to back up the allegations."
[From Women's Wear Daily]
If you'd like to see the side-by-side comparison of Lindsay's "original" sketch to a dress she was just wearing, People Magazine has a good one. Personally, after perusing the 6126 site several times, I have to say that if I was another designer, I wouldn't be making some big deal about Lindsay copying my designs for tights. This stuff is basically high-class hooker wear. As for the upcoming clothing line – well, I'm sure Lindsay is heavily influenced by the all of the designer duds she "gets" for "free." But you know what? Victoria Beckham does the same damn thing for her clothing line, and she doesn't get this level of sh-t. I can't believe I'm defending Lindsay twice in one day. Well, I'm not really defending her on this one, I'm just saying Posh should get it as badly as Lindsay.
Photos courtesy of the 6126 website.