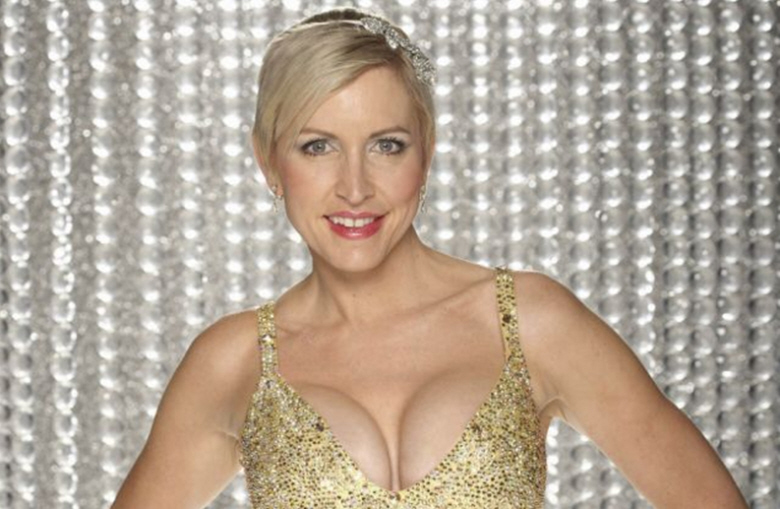 The Daily Mail had a lengthy interview with Heather Mills over the weekend, most likely to promote her appearance on Britain's "Dancing on Ice" reality show, which I believe aired last night (Sunday night). I read the interview and decided to cover it because Heather is her usual martyred "there but for the grace of God go I" self, but she actually sounds a little less delusional than usual. Could it be Heather is maturing a tad? She's got a new boyfriend, you know. She doesn't talk about him that much in the interview, but I feel for that poor bastard. Here are some of the highlights from the interview (complete piece here):
On competing on "Dancing on Ice" when she's already injured herself in rehearsals: "My chiropractor thinks I am completely insane….It was my ribs. My chiropractor examined me, getting a finger under the eighth and ninth ribs and, to his horror, the end of the 11th was jammed between them and had just popped out. He pulled it out, but I was flat on my back for eight days.' Yeah. Actually, I'd fractured another rib too."

On her pain tolerance: "I think, after losing my leg, puncturing my lung, crushing my pelvis and splitting my head open [in a road accident in 1993, when she was knocked down by a police motorcycle answering an emergency call], I have a very high tolerance to pain. I have metal plates in my pelvis, which I'd already snapped after giving birth to Beatrice [in 2003], but a bad fall shifted the pelvis out of place, so I had a week on my back and then I could skate again. The ribs weren't going to stop me either. I just took arnica [a herbal remedy used for pain relief] and got straight back into training as soon as I could.'

On her competitive streak: "With every sport I've ever tried, there have been amputees who've done it before me, from whom I could take advice. In skiing, for instance, there are people I could talk to about the best legs to use, or the correct alignment. With ice-skating, though, I couldn't find anyone – which made me even more determined to have a shot myself."

Why she's going to suck at ice-skating: "The ankle on my leg can't bend, so when you try it you just go flying. I had to work out a compromise, though it still means I fall 50 per cent of the time – but I'm fine with that. I'll probably be the worst skater there, but at least I'll have given it a whirl. And, obviously, if I get really injured I will bow out."

Why Heather knows she's a saint: "I have counseled people from around the world who have lost limbs. I want to show them that they don't have to limit their choices in life. [I want to inspire those] who might be sitting staring at the telly, afraid to go out and face the world, never mind do anything more challenging."

On how criticizing Heather equals stupidity: "We shall see just how dumbed down the nation has become, whether they have been able to see through all the negative press about me."

More Saint Heather stuff: "I speak from the heart and I'm not afraid to get my campaigns noticed by telling it like it is."

On her relationship to her ex-husband, Paul McCartney: "[We] have worked it out. Everything is amicable. We handle it because we have to. We talk about Beatrice; we go to school plays together. These things are never easy, but we've done a great job of keeping Beatrice in a bubble. She does get upset when we get hounded by the press, though. Once, at Heathrow Airport, she went up to one photographer and said, 'Do you know how disgusting you are upsetting a young child like me?'"

On having a boyfriend, a "former DJ" named Jamie Walker, for 19 months: "I was totally open to it. I stayed single for two years because I didn't want to bring anyone into my mess." She won't talk at length about Jamie Walker, a former DJ, saying she respects his privacy and wants to protect him. All she will say is, "I'm really happy and I don't want to jinx it."

On the f-word… "F" for "fantasist": "Do you know where that word first came from? It was from my mum's old boyfriend, who was paid to say that about me. It was all lies. I didn't make up stuff about my childhood. My brother and sister know the truth. If anything, I played it down."

Is she a golddigger? "It was easy for the media to describe me as a gold-digger, but this is so far removed from who I really am."
[From The Daily Mail]
For me, the best part was this quote: "We shall see just how dumbed down the nation has become, whether they have been able to see through all the negative press about me." Where to start with that one, eh? So, only dumb people think Heather is a crazy gold digging liar, while only smart people will accept every word that comes out of Heather's mouth as the gospel? Or how about this – Heather is appearing on a dumb reality show in which she's going to attempt to ice skate with her prosthetic leg, all because she wants to see how dumb or smart the British people are? Ugh. Here's the thing – if Heather were really doing all of this stuff as a way to encourage and inspire other amputees, I would think she was wonderful. But she just likes attention, she likes to put on the martyr act, she loves when people call her names because then she gets to play the victim.
Promotional images of Heather Mills for "Dancing on Ice" courtesy of The London Evening Standard and The Metro.