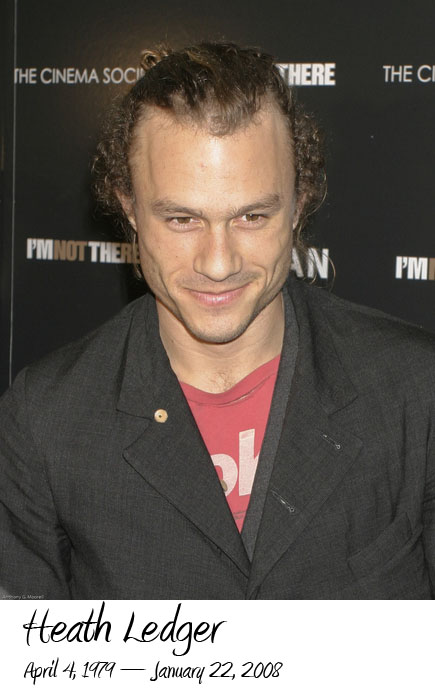 Australian actor Heath Ledger has died in his New York Apartment, following a suspected heart attack brought on by drug overdose. He was 28.
The New York Times reports he was found by a masseuse who had an appointment with Heath this afternoon at 3:31pm.
At 3:31 p.m., a masseuse arrived at Apartment 5A in the building for an appointment with Mr. Ledger, the police said. The masseuse was let in to the home by a housekeeper, who then knocked on the door of Mr. Ledger's bedroom. When no one answered, the housekeeper and the masseuse opened the bedroom and found Mr. Ledger unconscious. They shook him, but he did not respond. They immediately called the authorities. The police said they did not suspect foul play and said they found pills near body.
Heath Ledger was born in Perth, Australia, and became well known after appearing in the teen comedy 10 Things I Hate About You. He appeared in a variety of films including The Patriot, A Knight's Tale, and Ned Kelly before breaking seriously into Hollywood with Brokeback Mountain. For this role as a homosexual cowboy he was nominated for an Oscar.
During the filming of Brokeback Mountain he began a relationship with his on-screen wife Michelle Williams, and together they have a two year old daughter Matilda. They broke off their relationship in September 2007.
This is truly awful news, particularly since I am not aware of any history of addiction for Heath, but the holidays can be a very hard time of year for some people. TMZ reports that Heath did have a history of substance abuse, but had been clean for a year.
They also report the death was accidental. The autopsy will be tomorrow.
Heath can currently be seen portraying Bob Dylan in I'm Not There, and he is also playing the Joker in the latest Batman film The Dark Knight. No word on whether filming of his role was complete. Currently he is filming The Imaginarium of Doctor Parnassus.
Our thoughts go out to Heath's family and friends.