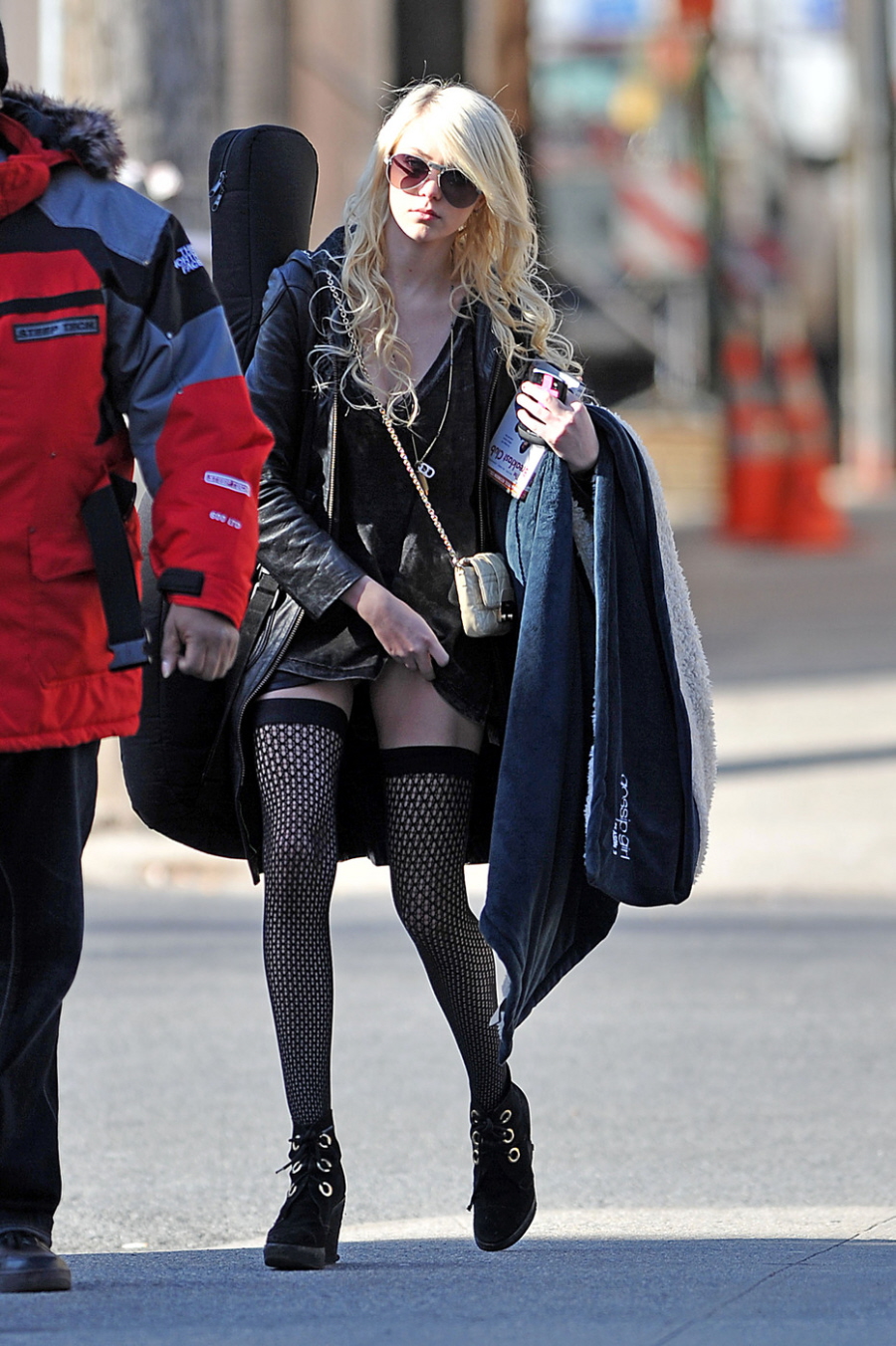 Once again, this little girl is 16 f-cking years old. This is not a costume. This is how she walks the streets of New York to go to work on Gossip Girl. Thigh-high stockings? Check. No pants? Check. Eyeliner? Well, I can't see it, but you know she's wearing it. Copy of The Breakfast Club ensuring that you'll be seen as a faux-hipster poseur? Check. Lindsay Lohan-esque sh-tty attitude? Check. You can tell just by looking at her. This kid's a brat.
Speaking of, Taylor tried to backtrack from last week's now-infamous comments. When Taylor was asked about the situation in Haiti, Mini-Lohan burped out: "Um, right now I'm trying to just finish my record and getting through the last season of Gossip Girl for right now. So not so much thinking about that." A few days later, Taylor apparently put this message up on her Twitter page: "Clarification about Haiti: I truly deeply sorry and sad for what happened in Haiti and I'll do anything to help the victims…unfortunately I couldn't fly directly to Haiti to help….but I'll make sure that I'll donate whatever it takes to help…Taylor." However, I couldn't find that message on her Twitter today. Instead, I found this one: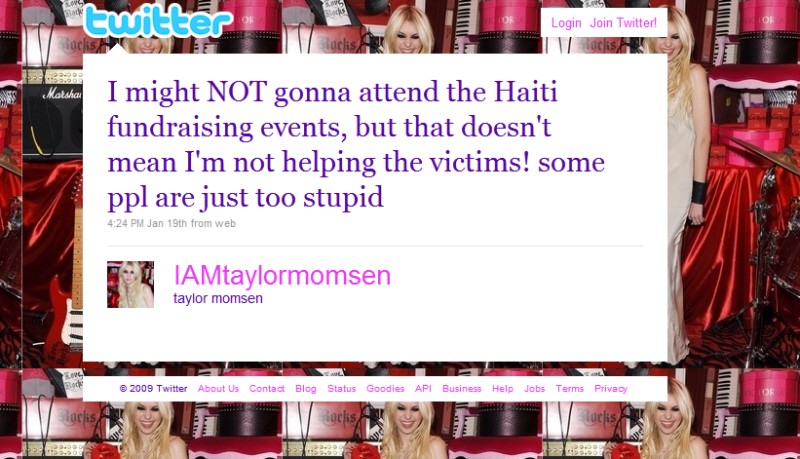 Yes, this little girl is one of the biggest brats out there. Just wait until it's her turn. She'll give Lindsay Lohan a run for her escort money.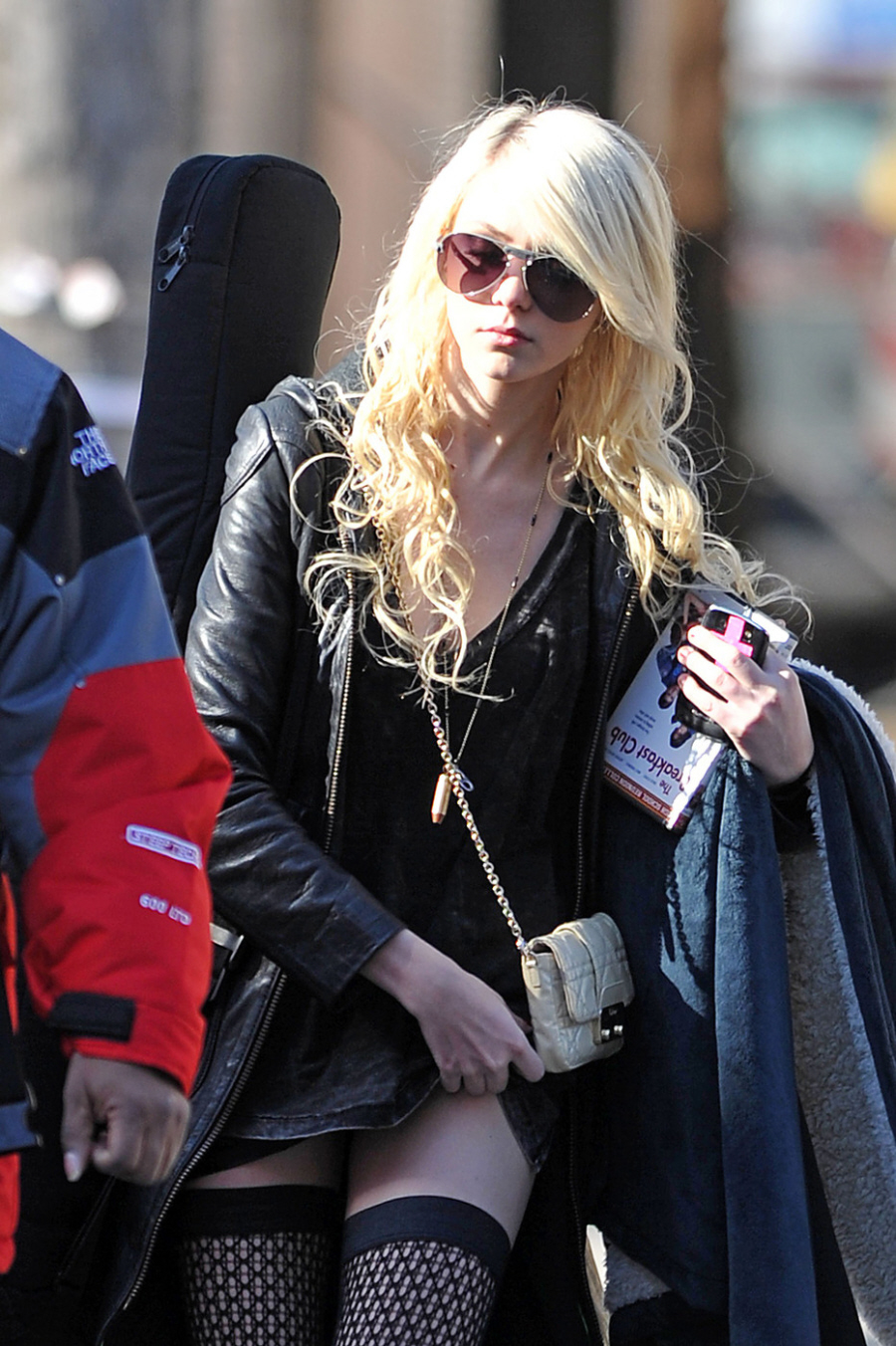 Taylor Momsen walking to work in New York on January 21, 2010. Credit: Pacific Coast News. Screencap of Taylor's Haiti tweet, courtesy of Taylor's Twitter.