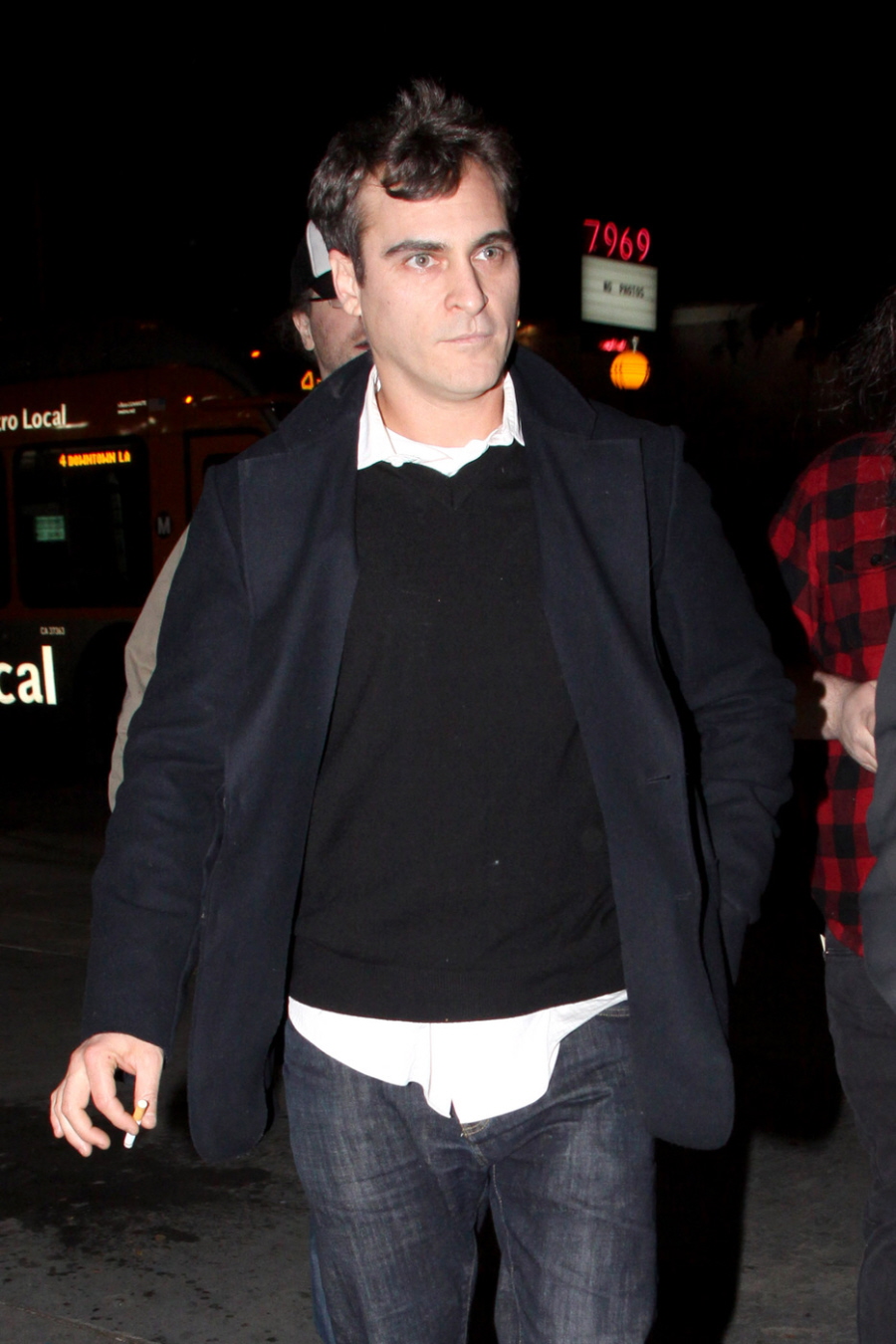 I noticed that there were photos of Joaquin Phoenix and Lindsay Lohan exiting Voyeur in LA last night, likely within minutes of each other. It got me to thinking… hookup? What kind of sense would Lindsay and Joaquin make together? She's a crackhead… and Joaquin – well, who knows? He's shaved and he doesn't seem as crazy anymore, but you know there's something in there, lurking. Anyway, it turns out they were partying together, according to Pop Sugar, who claimed Lindsay "was soon off to finish her evening at Voyeur with Ryan Phillippe and Joaquin Phoenix." Conceivably, Lohan could be bangin' Ryan Phillippe just as easily, I guess. But Joaquin is the one I'm worried about.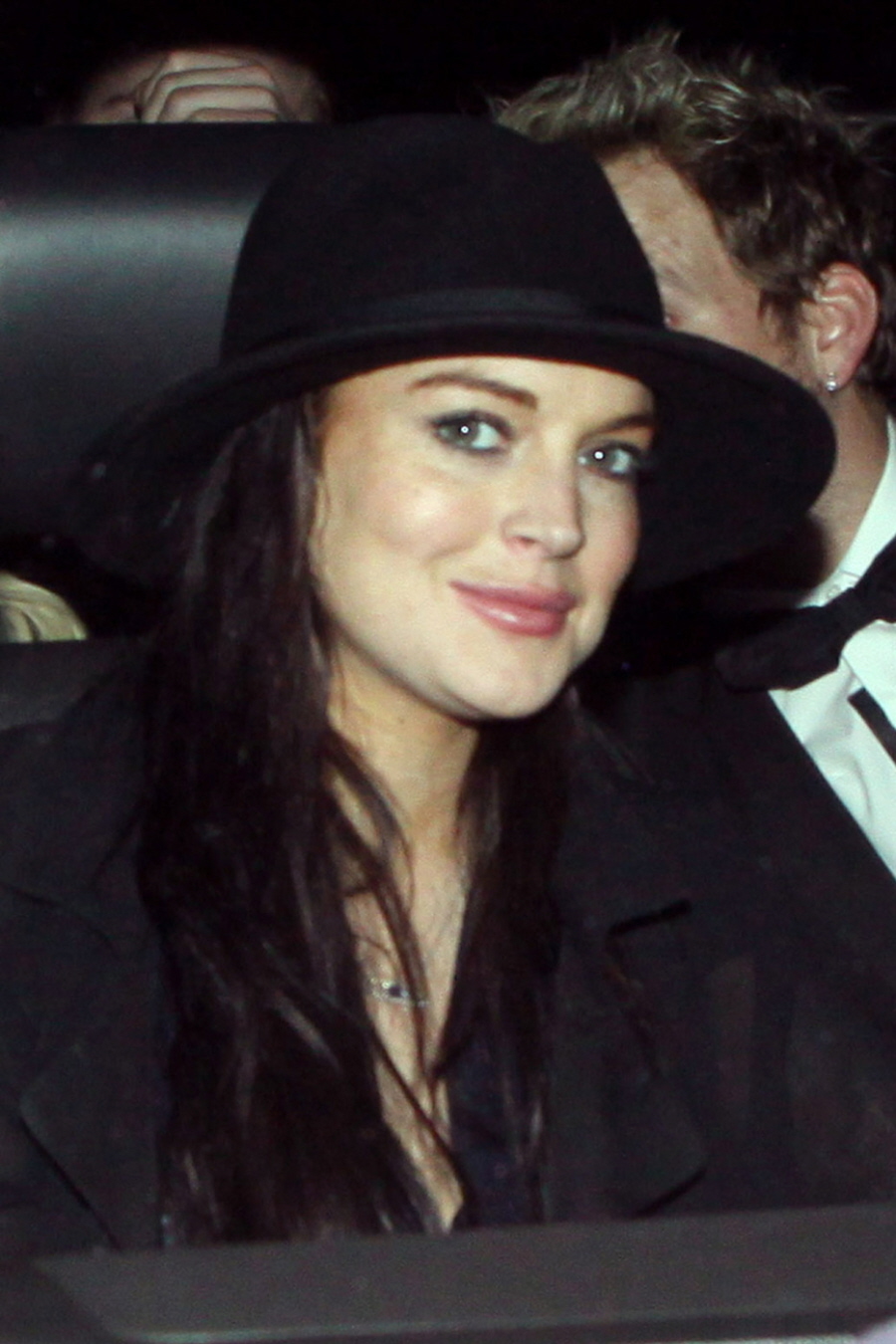 By the way, Lindsay is back to some kind of brownish-red hair color. It makes her look slightly healthier, but she needs to stop with the lip injections. She's giving Nicole Kidman a run for her money. Joaquin looks… sober. Thank God. He's back on good terms with his razor again too, which is so, so nice.
Anway, as I was looking to see if anyone else was running with the rumor that Joaquin and Lindsay could potentially be hooking up, I found the old rumors of their alleged hookup. Apparently (and I truly have no memory of this), Lindsay and Joaquin were loosely associated together as potential hookups back in late 2006 and early 2007. In fact, friends claimed that Lindsay claimed that she and Joaquin had done the sex. Ugh. Doesn't that make you feel differently about Joaquin? Like, now, instantly, he's a skeeze.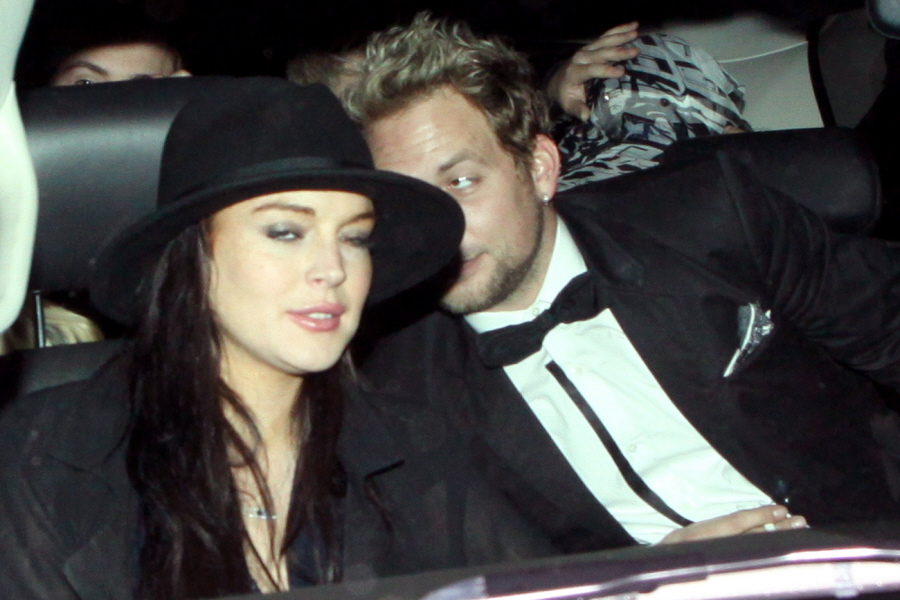 Lindsay and Joaquin leaving Voyeur separately late 1/30- early 2/1. Credit: David Tonnessen, PacificCoastNews.