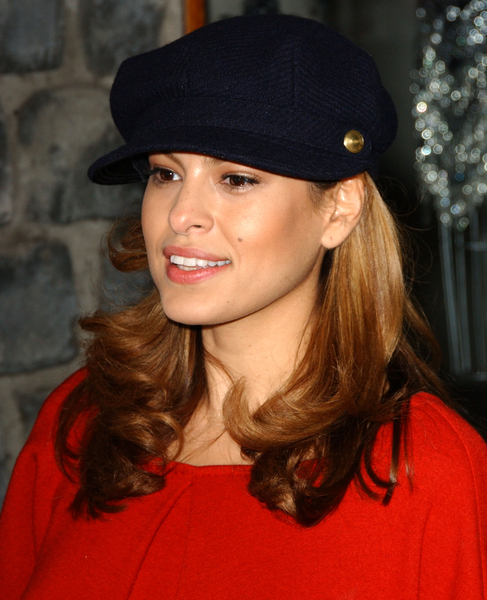 Actress Eva Mendes has been in rehab for an undisclosed "substance abuse problem" for a few weeks. She has been recovering at Cirque Lodge, the same place Lindsay Lohan was for her last stint in rehab following her DUI arrest.
TMZ has learned Eva Mendes is in Utah battling a substance abuse problem.

We're told the "Ghost Rider" star is at the famous Cirque Lodge, near Sundance. The Lodge, which treated Lindsay Lohan and other stars, is one of the most respected treatment facilities in the country.

Eva has been at Cirque for several weeks.

TMZ contacted her rep, who did not return multiple calls for comment.
[From TMZ]
Of all the Hollywood actresses on the scene, Eva was the last person I expected to have an issue with drugs or alcohol. She has never been embroiled in any kind of scandal involving public inappropriateness, which makes this news all the more surprising. So many celebs have checked themselves into rehab over the past year, including Sean Young, Amy Winehouse, Jesse Metcalfe, Mike Tyson, Jonathan Rhys Meyers and Pete Doherty. None of these are a shock, and in many cases they were a long time coming. But Eva Mendes is an popular actress and media darling who consistently appears very pulled-together and composed in public. Whatever substance she's been abusing, it was definitely under the radar, at least with the media. It just goes to show that you never really know what people are doing behind closed doors.
Hopefully, Eva will successfully complete her treatment in privacy, and will be able to stay clean and continue her career.
Picture note by Celebitchy: Eva Mendes is shown at the unveiling of her new PETA ad on 12/20/07, thanks to PRPhotos.