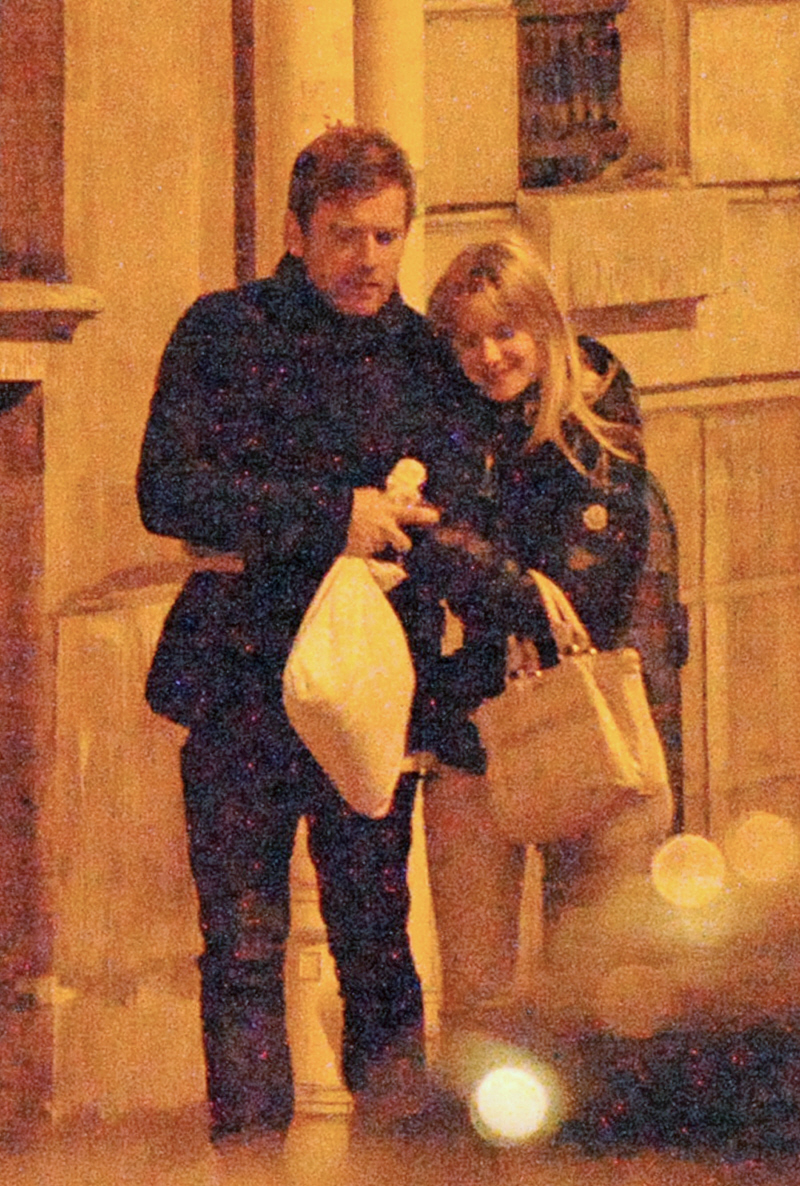 Son of a bitch! These are photos of Ewan McGregor walking hand-in-laced-hand with his Beginners costar Melanie Laurent. Laurent is best known (to American audiences) for her brilliant performance as Shoshanna in Inglourious Basterds. Ewan is best known as the hot Scottish piece who has been married to his wife Eve Mavrakis since 1995. Eve and Ewan have three daughters: Clara Mathilde (age 14) and Esther Rose (age 8), and their adopted daughter Jamiyan, who is also 8 years old (she was born in Mongolia, and Ewan and Eve adopted her when she was four years old). Oh, and this film that Melanie and Ewan did together – it's already in post-production. So they're not filming something.
Now, there has been gossip in the past that Ewan and Eve has something of an open marriage. While I can't recall ever hearing about any affair Eve might have had, I do remember significant gossip about his seemingly too-close relationships with Nicole Kidman (in Moulin Rouge) and Michelle Williams (in Incendiary). Could it be that there are always rumors about Ewan and his costars just because? Or is there something there? Because it looks like there's something there, considering he and Melanie look very loved-up. It's one thing to have an open marriage. It's quite another to parade around Paris with your mistress. Jerk!
Ewan and Melanie in Paris on February 10, 2010. Credit: Bauer-Griffin.